Homes
|
August 28, 2022
|
A Visit to Ladew Topiary Gardens
Fox hunting in the yews.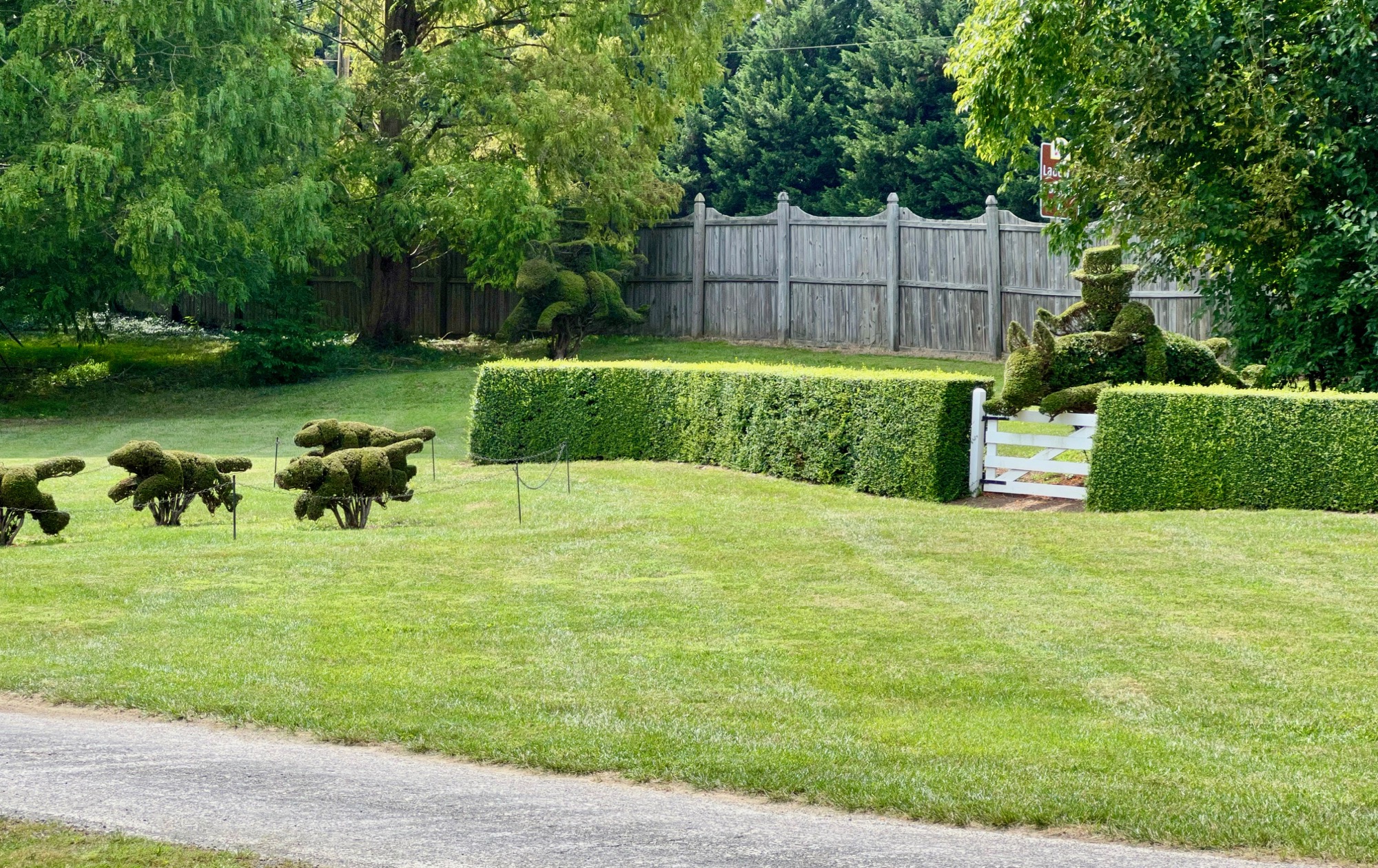 If you like sculpted trees, indigenous butterflies, koi ponds, garden rooms or nature walks, you'll love Ladew. 
I'd been wanting to visit "the most outstanding topiary garden in America", since the pandemic.

The rustic farmhouse Harvey Ladew bought in 1929 is now a museum filled with elegant antiques, many an homage to the owner's love of fox hunting. In the 1930s, he established the Ladew Topiary Gardens on a portion of his 250-acre farm.
A socialite and huntsman, Ladew was influenced by his travels to England in the design of the gardens. With more than 100 topiaries on 22 acres, each of the 15 themed garden rooms has a wall and doors made of elaborately carved shrubs.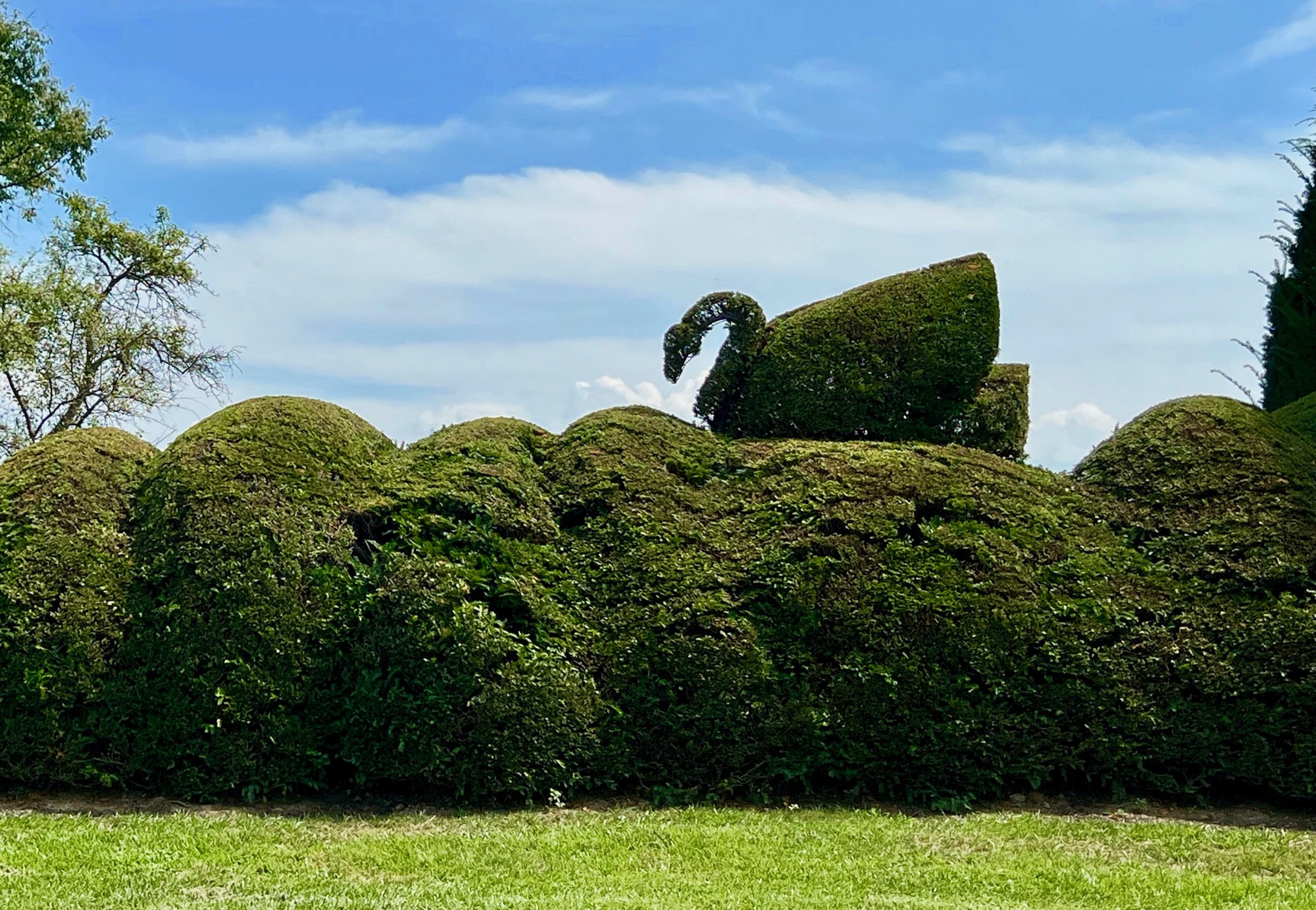 There's even a life-size hunting scene with fox, running hounds and a mounted rider sculpted of living yew hedges.

In the Butterfly House you'll see lots of nibbled plants from hungry caterpillars, and learn about the life cycle of indigenous species. In the winter, the roof is opened and they fly away. Monarch included, they all return to their native breeding ground in spring.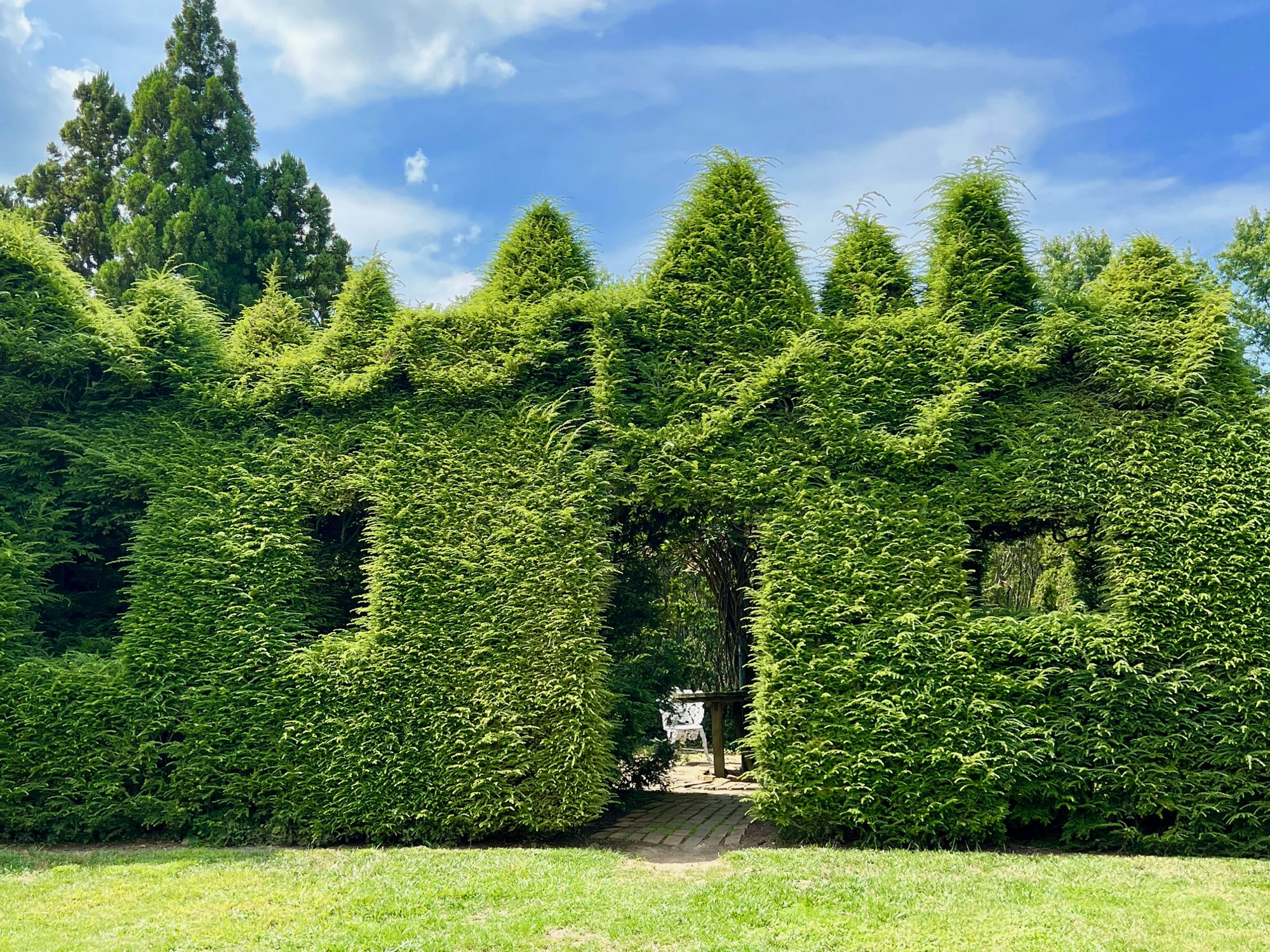 The mile and a half nature walk includes a boardwalk through the wetlands.
It's a bit of a drive, north of Baltimore close to the Pennsylvania border, but definitely worth it.