Virtual Tour: Ker Place to Tudor Place Nov. 8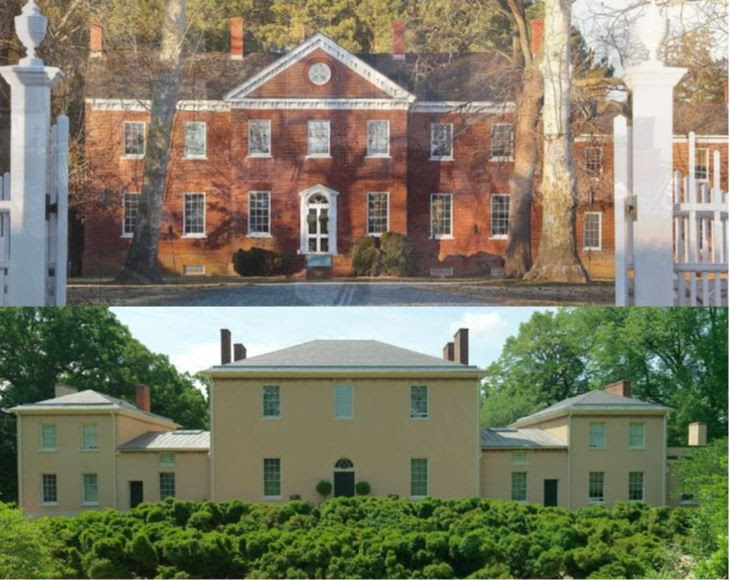 You're invited to a Landmark Society Lecture: Ker Place to Tudor Place: Custis Connections on Virginia's Eastern Shore on November 8, 2018 from 6:00 to 8:00 pm.
Join Stephanie Templin, Historical Society of the Eastern Shore of Virginia's collections manager, on a virtual tour of the history of Ker Place, the Federal-period Georgian-style house in Onancock, Virginia. Hear about the beginnings of the Custis family and other characters that turn up in Tudor Place history.
Merchant farmer John Shepherd Ker and his family built the house from 1799-1803, which is just before Tudor Place began its construction in 1805. Today, the mansion is home to the Historical Society that captures the stories of notable characters of the Eastern Shore's past. These include the beginnings of the Custis family in Virginia and other figures we recognize from Tudor Place's own history, including one of the men who died with Commodore Beverly Kennon on the USS Princeton in 1844. Join us for a night of connections and foundational learning about Tudor Place, the District, and the Eastern Shore of Virginia.
The Ker Place collection has 10,000 individual items and over 3,000 visitors each year. Templin is eager to share the Eastern Shore's fascinating history with the urban audiences of Washington.
*/
Admission is free/pay what you can, with donations welcome, and includes a pre-lecture wine and cheese reception.
Register here.