Vincent Orange comes to Billie Martin's in Georgetown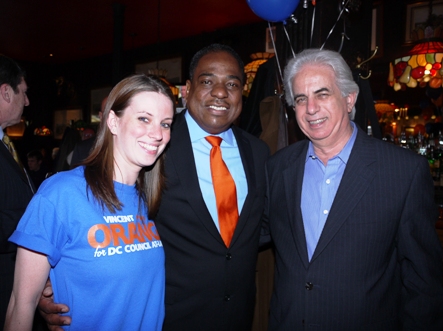 With exactly three weeks to go until the special election to fill the vacancy for at-large member of the D.C. Council (created when Council member Kwame Brown became chairman), Vincent Orange brought his campaign to Martin's Tavern in Georgetown Tuesday evening.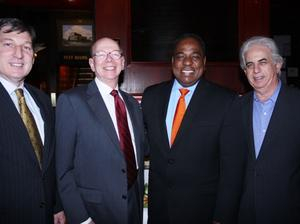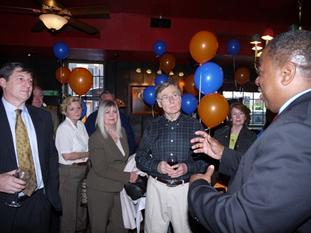 The meet and greet was hosted by Martin's and long-time Georgetown residents and business owners, Gerri, Ed and Hope Solomon. As Hope explained, "Vincent has taken an interest, and made his face known in Georgetown. As a small business owner, we need an independent voice on the council, and that voice is Vincent's."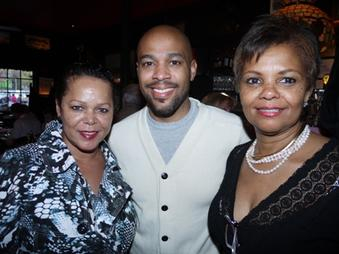 Echoing Hope, Orange's communications director Sean Metcalf told The Georgetown Dish, "Vince being out in Georgetown on a regular basis is not only important for his campaign, but it's important for the residents, to know that he understands. It's important to have someone who understands the D.C. budget process during critical fiscal times."
Orange spoke after a warm reception that included Martin's regular diners as well as campaign supporters and neighbors. "Thank you for coming to Martin's. And thanks to Billie Martin and to Ed, Gerri and Hope Solomon."
Reiterating the need to get back to the issues after several weeks of being in the news for the wrong reasons," Orange continued, "It's time to reclaim the agenda." Recapping some of his accomplishments during eight years on the council, including ending with a budget surplus, Orange went on, "We've got ground-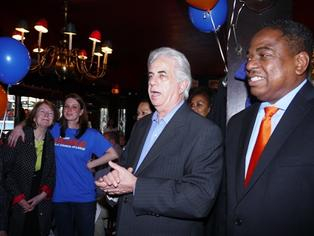 breaking on the city center, a bigger foot print for a medical center, development on the Anacostia waterfront, University of the District of Columbia now has a city college. We need to train people for these jobs."
In closing, he committed to "balancing the budget without raising taxes." Recognizing the need for every vote, Orange said, "Remember, I'm number 9 on the ballot."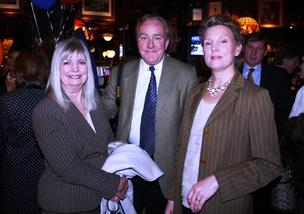 Glancing across the packed dining room, it was Ed Solomon's turn. "Looking at all these friends and acquaintances, I thank you all for coming out to Martin's." Recognizing Orange's commitment and experience, he urged supporters to vote for Orange on April 26.