Villagers Gather Poolside for Fall Fundraiser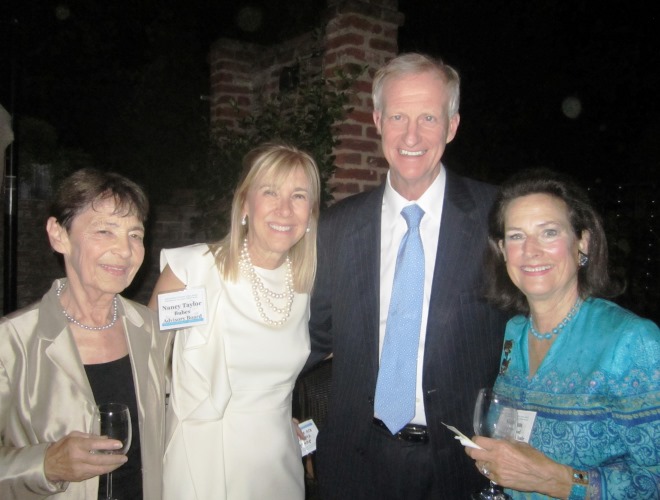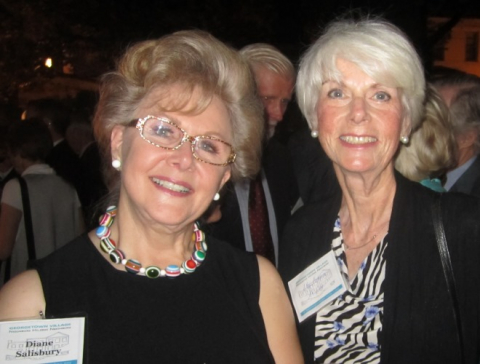 It was standing-room-only for the Georgetown Village's fundraiser around the backyard pool of Alan and Nancy Taylor Bubes. Guests enjoyed wine and canapés and, despite the unseasonably warm weather, avoided falling into the water.
The brainchild of its tireless founding chair, Sharon Lockwood, the Georgetown Village is part of a nationwide movement to offer seniors the kind of everyday help and services, such as transportation, professional advice, social events and home repairs, that allow members to stay in their homes and "age-in-place."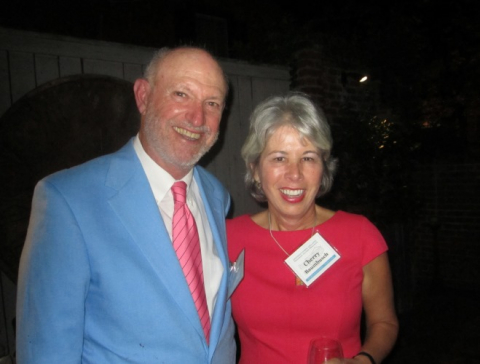 "For three years I accosted every age-appropriate person that appeared to be a candidate for the Village and gave them my card and followed-up with a call," said Lockwood. "And when they became a member I asked them for a referral to another new member." Her efforts paid off. When it officially opened its doors in December, 2011, the Georgetown Village had over 100 members, the biggest launch for any Village in the country.
One notable attendee was a local hero, Peter Baumbush, who had just helped rescue a woman who had had a seizure in her car on Wisconsin Avenue. He was one of the bystanders who acted in quick coordination to smash the back window, unlock the door, regain control of the car and allow for rescue.
The evening closed with Ward 2 Councilmember Jack Evans picking the door-prize winners from a basket of tickets held by host Nancy Taylor Bubes.