A view from inside...The Shops at Georgetown Park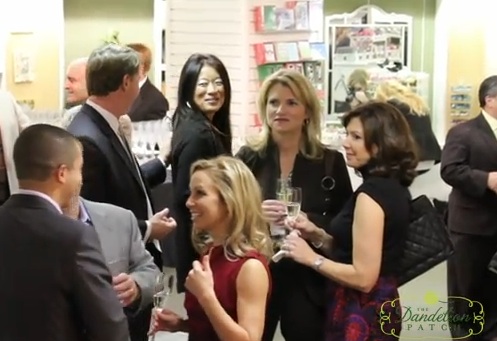 Hello Georgetown!
...I'm Heidi Kallett, proprietor of local luxe paperie and gift salon, The Dandelion Patch.
With the impending opening of the expanded waterfront and park, Georgetown's landscape is rapidly changing. Perhaps no place is changing as fast as The Shops at Georgetown Park. The Mall has recently changed ownership and there are many questions surrounding the details of this "revitalization." As a Mall tenant, shop owner and as "girl on the go," I'm interested, and I know you are, too.
The Georgetown Angel will be looking out for all of us and sharing insider information about who, what and when things are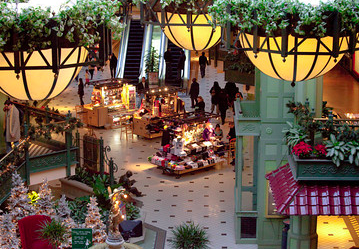 happening as the Mall transforms. We'll visit the places and faces who bring exclusive retail creations to the residents of Georgetown. We'll keep you up-to-the-minute on the beehive of activity that is The Shops at Georgetown Park. We'll ask for your feedback, your requests and your questions about the Mall. We want your vote!
For those of you that aren't familiar with The Dandelion Patch, we offer fine stationery, luxurious custom invitations, and unique gifts that you enjoy both giving and receiving. With my love of entertaining, fondness for tradition, and respect for the latest fashion trends, I travel far and wide to bring all of your favorite stationery products and personalized gifts under one roof.
Why is our store the named The Dandelion Patch? Just like the dandelion, we are about making your wishes come true...
Starting today and each week in The Georgetown Dish, The Georgetown Angel will be watching over the Mall and all the Georgetowners who want it to thrive. If I have anything to do with it, all our wishes will come true. So until next week…
Wish Big!
See the grand opening of The Dandelion Patch in Georgetown....