Veterans' Financial Hardships Targeted by WHF Foundation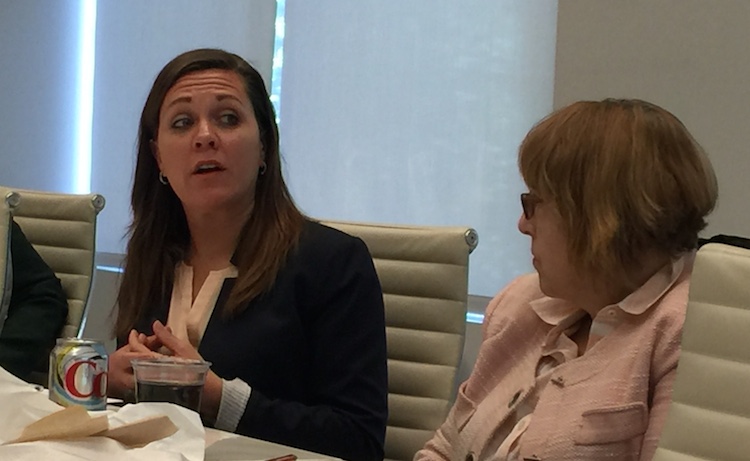 An emotional gathering at the downtown D.C. offices of law firm K&L Gates attracted federal officials, the media and local U.S. military veterans to highlight a hidden scourge.
Recent research shows that after serving our country, U.S. military veterans often face significant financial challenges related to multiple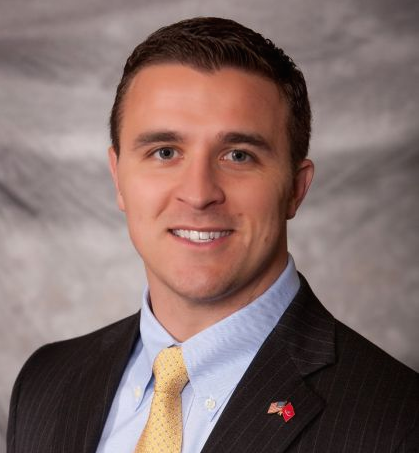 deployments, frequent relocation, and employment availability for military spouses and expenses related to transitioning to civilian life -- conditions that can hinder financial stability and asset building. The National Foundation for Credit Counseling (NFCC) released survey data during Military Appreciation Month highlighting this hidden plague facing military veterans and their families. Military participants surveyed after enrolling in NFCC's Sharpen Your Financial Focus® (Sharpen) program were found to have:
· Higher levels of unsecured debt than the average program participant;
· Tangible assets that were 16.2% less than the overall program participant average;
· Unsecured debt balances 7.1% higher than the combined average;
· Student loan debt, as revealed by 36% of surveyed military Sharpen clients.
The survey, highlighted by the Women in Housing and Finance Foundation, showed that military veterans held credit card debt and mortgage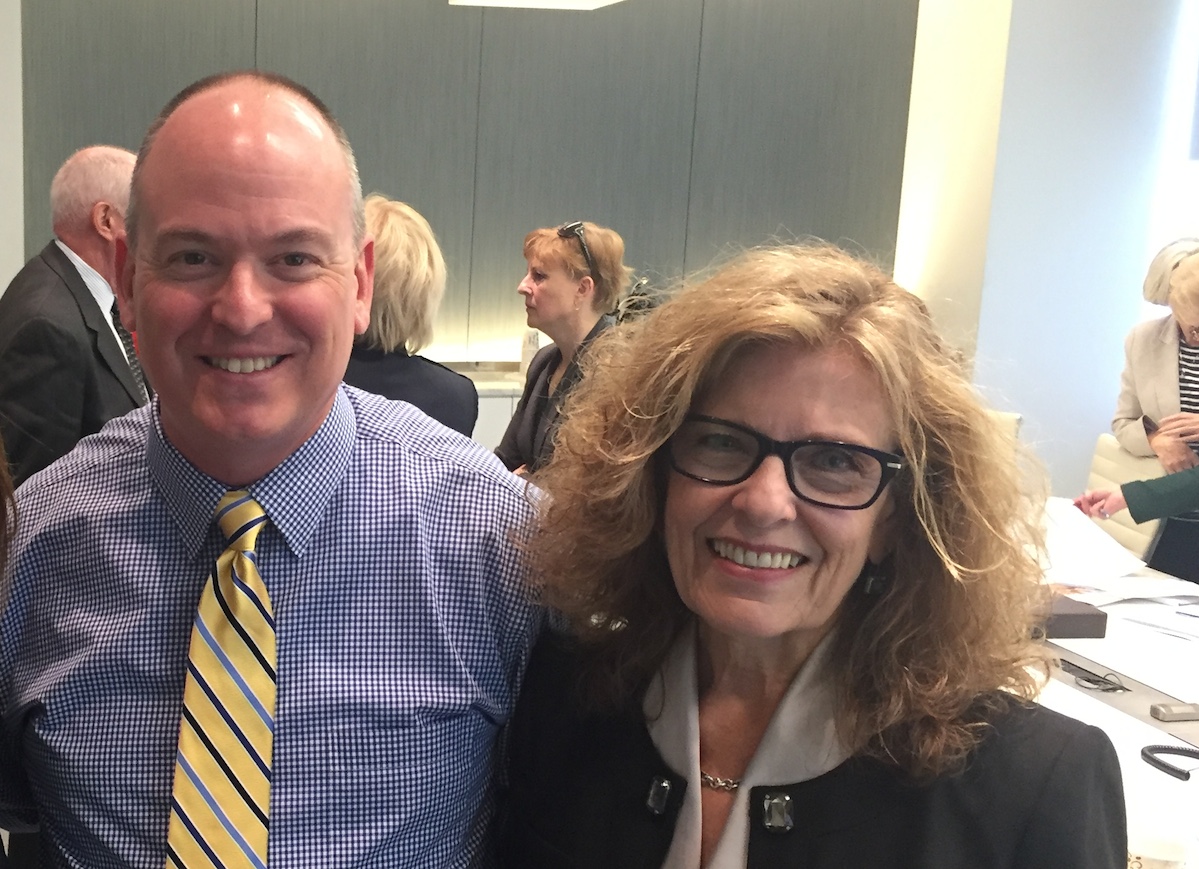 debt in higher proportions than other cohorts measured. While veterans held less student loan debt than the general student population or "breadwinner moms," they had the highest amount of auto loan debt, averaging $13,708 per person, and the highest average amount of credit card debt per person, $11,071, versus $10,000 per student and $2428 per "breadwinner mom."
Cory Hixson (USMC), an Iraq War veteran who now works as a financial adviser for Edward Jones in Marysville, Ohio, said his own experience reflected some of the challenges identified in NFCC's research.
"After serving in Falluja 2004-2005 and returning home, I hit the fast forward button on life. I had seen how short life could be. I set out to have the house, the new cars in the driveway, the picket fence and a family. My savings quickly went to zero and I found myself in financial trouble," said Hixson. "But along the way I realized I could help people because of my experiences. I found my calling as financial adviser to serve others. If I can help fellow veterans as well as individual investors avoid any of the mistakes I made and set their families up for financial success, that's what I intend to do."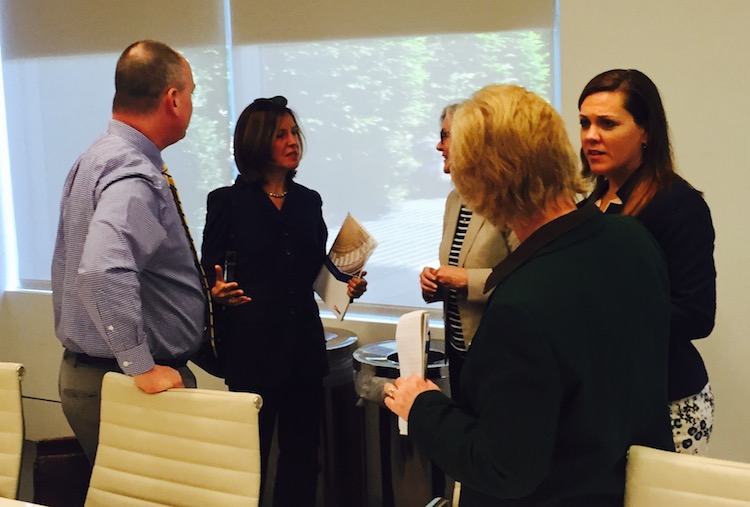 WHF Foundation board member and Army intelligence veteran Brandy Schantz, now of Arlington, nodded her head. "I am a former U.S. Army Officer and Army wife. My husband retired from the Army in 2008 and we settled in Rosslyn. We would be trading places here because we faced similar problems alternating deployments. I would go, then he would go. It was constant," she said. Schantz is now a real estate agent with Synergy Home Sales.
Statistics show that veterans face financial hardship to a greater extent than others, but there are resources.
Programs like NFCC's Sharpen Your Financial Focus serve civilians as well as active duty, reserve, guard, retired, veterans, and family members associated with all branches of the military. In the first two years of the Sharpen program (September 2013 – August 2015), 13% of the program's clients were military. That figure has risen to 36% during the first quarter of 2016.
Officials from the Consumer Financial Protection Bureau, the Office of the Comptroller of the Currency, and the Treasury Dept. attended the event, introduced by WHF Foundation President and former National Association of State Credit Union Supervisors President Mary Martha Fortney.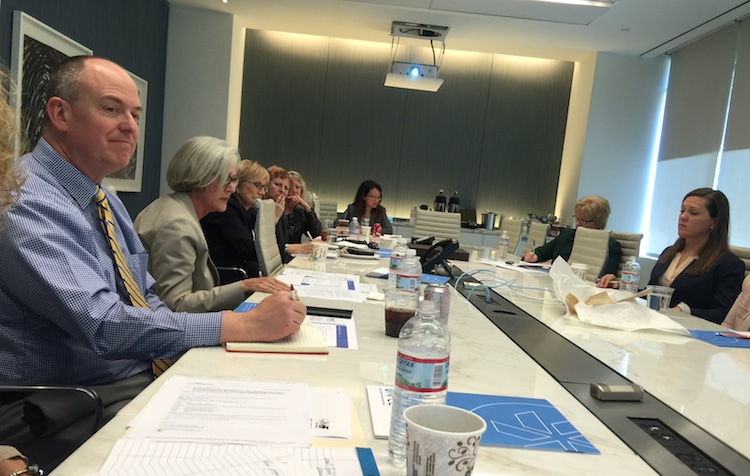 "It is vital that our military veterans get the support they need to build financial security after all they have done to protect our national security," said Ann Estes, a mother of two military sons and a daughter-in-law military spouse as well as NFCC vice president of business development. "I've seen personally what these young men and women go through. We are proud to do our part to assist those who have served and protected our country so bravely."
Warren G. "Bud" Schneeweis (USCG, Ret.), director of the Military Financial Readiness Project of the FINRA Foundation, said more data would be released this summer, and resources are available. Schneeweis is former U.S. Coast Guard officer and a Certified Financial Planner and Accredited Financial Counselor.
About NFCC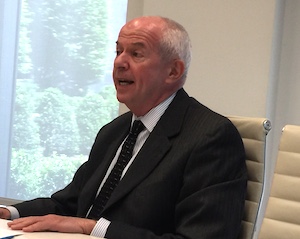 Founded in 1951, the National Foundation for Credit Counseling® (NFCC®) is the nation's first and largest nonprofit dedicated to improving people's financial well-being. With 600 member offices serving 50 states and Puerto Rico, our NFCC® Certified Credit Counselors are financial advocates, empowering millions of consumers to take charge of their finances through one-on-one financial reviews that address credit card debt, student loans, housing decisions and overall money management. Make one of the best financial decisions of your life. For expert guidance and advice, call 800.388.2227 or visit nfcc.org today.
About the Women in Housing and Finance Foundation
For 35 years, Women in Housing and Finance (WHF) has provided an open forum on national financial, economic and political matters affecting the fields of financial services and housing, especially for women. The WHF Foundation commits volunteer and financial resources to help women and families in the Washington, D.C. metropolitan area through charitable and educational services including financial empowerment training.