Variations On The Greek Salad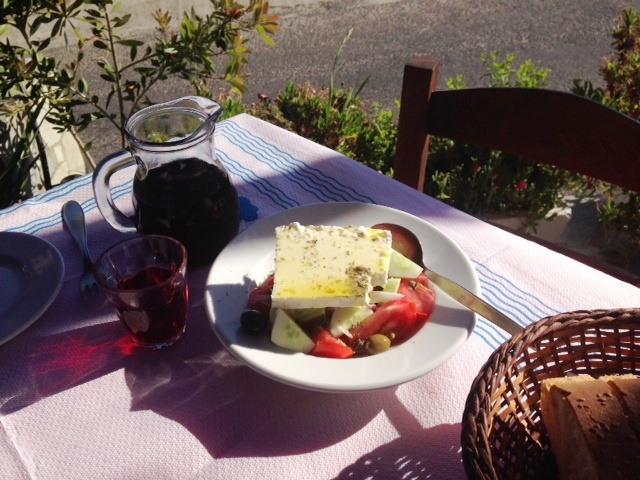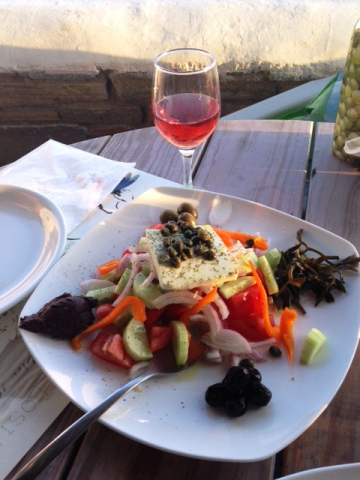 A couple of years ago I wrote about the perfect Greek salad – having tasted at least one per day during my 10 days in Greece.
This year, after another 10 days in Greece, I have come to appreciate the finer differences in how each island, each village, even each Taverna (restaurant) makes it with their own twist.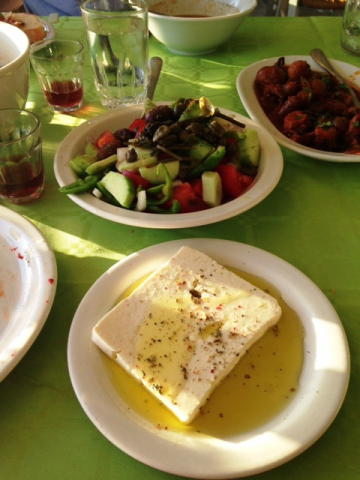 While the core ingredients remain the same, namely tomatoes, cucumbers, onions, green peppers, feta, olive oil, oregano and salt, the below variations will give you ideas about how to change it up if you feel the need to deviate from the classic.
Lefkes Taverna, Triandaros, Tinos.
They like to add green olives.
Bourou Taverna, Kionia Beach, Tinos
This is probably my favorite version, I had it four times while there. They add capers, olives (green and black), olive tapenade, and delicious, sweet seaweed. Also, their peppers are often orange instead of (and in addition to) green.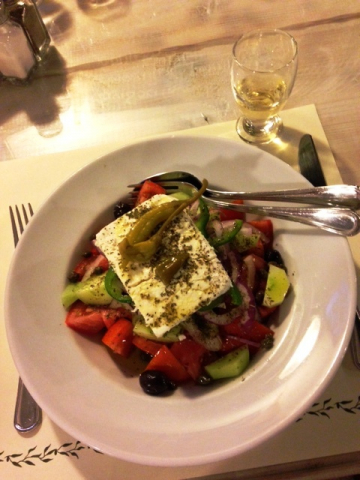 From the town (Tinos), Tinos
I can't remember the name of this restaurant, but it is one of the best if you want to feel the energy of town. They add black olives, and delicious banana peppers.
Dynos Taverna, Kardiani, Tinos
I learned of the possibility of having the feta on the side from my Greek friend Marco (native of the village of Kardiani). For some reason he likes it better that way – as apparently is typical in this village.
Heraklion, Crete
Here, they call the "Greek salad" a "Cretan salad." A couple things were different. First, the cucumbers are cut in round slices instead of quartered and the feta was cubed – not that it makes a taste difference, but it looks different. Also, for the first time I saw croutons in the salad. Hard, brown bread croutons made mushy by being soaked in olive oil. Delicious!
And now, to go try and replicate this in my own kitchecn …