Vandals dump trash on streets near University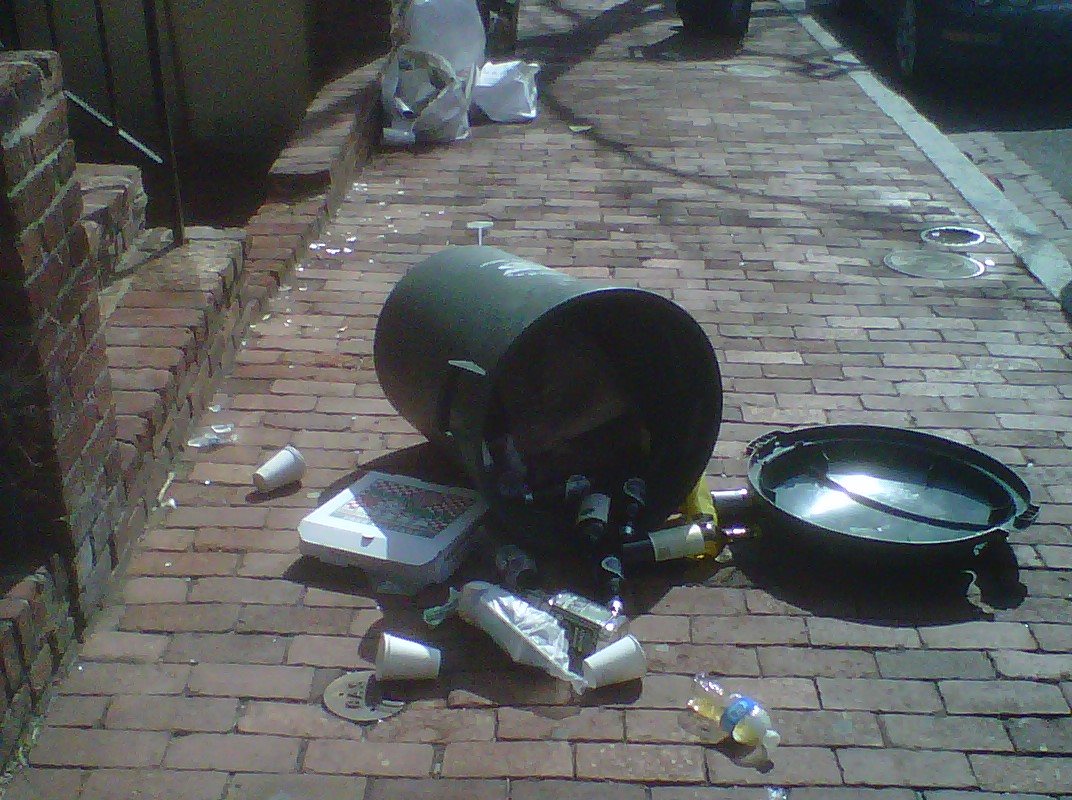 Vandals upended garbage cans and dumped piles of trash on residential streets near Georgetown University at about 3:00 Saturday morning, according to witnesses. Trash was scattered along N Street and large amounts littered the 3500 block of O Street. Metropolitan police arrived at the scene. No suspects were identified.
"I received complaints from multiple neighbors regarding trash, noise and vandalism incidents throughout West Georgetown" over the weekend, said ANC Commissioner Jeff Jones, who heads an ad hoc committee of the ANC focused on sanitation issues.
CAG Vice President Luca Pivato woke up with a start as he heard crashing garbage cans and loud voices on N Street. "They kicked my trash cans and my neighbors' until the trash scattered everywhere," he said. Pivato ran outside his house, but could not identify the suspects.
"The general perception around here is that the situation is getting worse, not better," Pivato said. "This is absolutely out of control, we just can't keep going like this."
Georgetown's ANC will vote tonight on the University's proposed expansion plan, which critics say does not address the problem of lack of on-campus housing for students.
"If these keeps going, Georgetown is going to be a dump," Pivato said. "There is a complete lack of enforcement of trash and rat harborage regulations. The police are not doing it. In other jurisdictions around Universities, the police crack down. Here, for some reason, they don't."
Jones said the weekend's events were relevant to the ANC's vote tonight. "I do believe that a combination of poor planning (University officials have known their campus boundaries for decades), overcrowding, lack of quality on-campus housing, lack of investment toward satellite campuses outside of 20007, policies that push drunken behavior off-campus into the community and a general disregard for its impact upon an R-3 zoned (family) community, has created much of this situation," Jones said in a statement.
The ANC meeting begins tonight at 6:15 pm at Georgetown Visitation School, 35th and Volta Place.