U.S. Open 2011 not so open to U.S. winners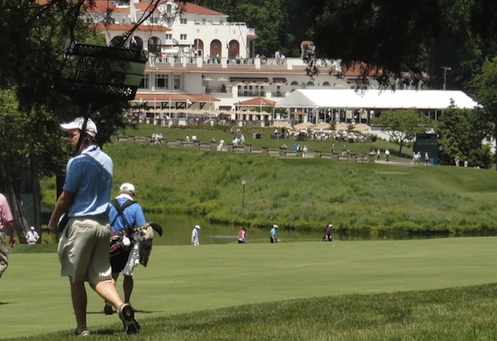 Irish phenom Rory McIlroy rewrote record books at the U.S. Open at Congressional Country Club Sunday as the 111-year-old tournament drew to a close.
Despite enthusiastic players including President Obama and House Speaker John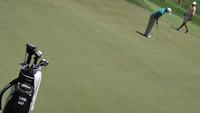 Boehner, the U.S.'s 26 million golfers are faltering when it comes to producing champions.
"Tiger Woods is MIA. Phil Mickelson tied for 54th and has no clue why he struggled, saying, 'I'm not sure if I have a great answer for you right now,'" wrote the Los Angeles Times. "'America's Got Talent'? If it's a TV competition, it does not involve drivers and putters."
Do you have to be from elsewhere to be great at this sport today?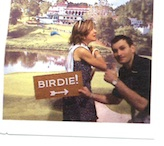 Enter Georgetown Business Association Vice President Rokas Beresniovas, a native of Lithuania and senior official at HSBC, N.A. -- the internationally oriented, London-based bank. Beresniovas took a posse of friends to the Open, courtesy of HSBC -- all of whom are tuned in to the global marketplace as well as being golfers. Marriott, Host, Deloitte, Lexus, American Express and other global companies took major sponsorship roles in the event. American Express passed out mini TVs and radios and offered social media stations near the 18th hole. Lexus offered fun photo ops that even made the Americans look like champs. American companies get it when it comes to golf.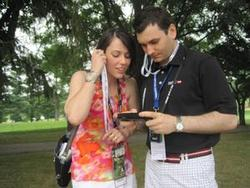 Beresniovas is bringing an international perspective to the Georgetown Business Association as well. "You have to be thinking globally to succeed in almost any business today," he says.
Beresniovas' wife Christine Beresniova, a Denver native, takes it a step further. She has just been named a Fulbright scholar and will do her dissertation examining European Union cultural education policies that some say have caused a xenophobic backlash. But truth be told, this up-and-coming, internationally oriented American, alas, does not (yet) play golf.