UrbanDaddy Gets its Groove on at W Party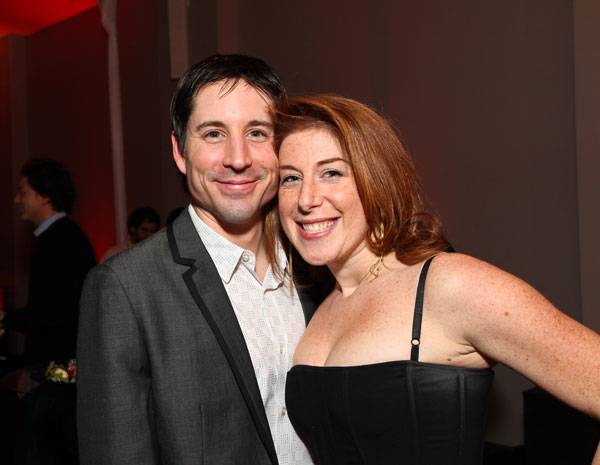 UrbanDaddy, the online lifestyle magazine for affluent men, officially launched its Washington bureau with a hopping party at the W -- announcing Jeff Dufour, former "Yays & Nays" columnist at the Washington Examiner and arbiter of D.C. style, as head of the new bureau.
Image
Since its 2005 launch, UrbanDaddy has grown to reach an audience of 1.2 subscribers inWashington, Boston, Chicago, Las Vegas, Los Angeles, Miami, New York and San Francisco. It is sometimes called a male version of DailyCandy, which investor Bob Pittman's Pilot Group sold to Comcast for $125 million. Not bad during a recession -- or any time, actually.
Dufour, a Georgetown graduate, cut his journalistic teeth at Condé Nast in New York, writing for GQ and Vanity Fair as well as Bon Appétit and Condé Nast Traveler. Dufour returned to Washington in 2002 where, as features editor of The Hill newspaper, he took the reigns of "Under The Dome," the gossip column. In 2006, Dufour helped launch the D.C. Examiner with partner Patrick Gavin and became known for his especially literary reviews of restaurants and culture.
Guests included The Georgetown Dish columnist Emily Miller, Hisaoka Communications president
Image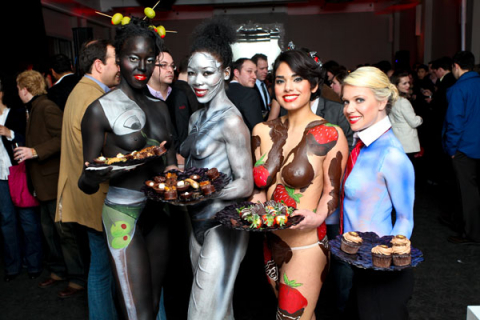 Wendy Gordon, also a Dish columnist, Juleanna Glover of the Ashcroft Group, Obama speechwriter Jon Favreau, Matt Dornic of Fishbowl, Talk Radio Network's John McCaslin, Katy Adams of FOX; Todd and Ellen Gray of Equinox restaurant, Dufour's better half Jayne Sandman and Barbara Martin of Fingerprint DC, Steve Cheveney of Fox, the Washington Nationals' Stan Kasten, Winston Lord, Meet the Press's Betsy Fischer, CNN's Amy Holmes, Tommy McFly of 107.3, Kate Michaels of the District Dish, Alison Starling of WJLA, Becca Glover of DailyCall, Nikki Schwab of the Washington Examiner, Christina Wilkie of The Hill, Jonathan Martin of Politico, venture capitalist Mark Ein, and photographer Tony Powell. Read more at UrbanDaddy.
Image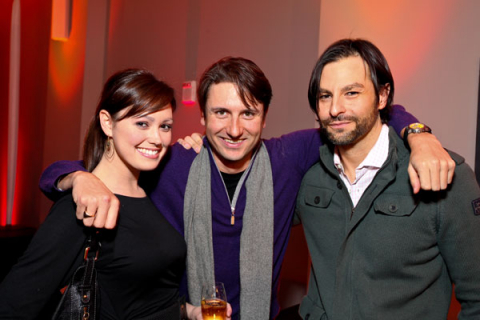 Loren Streit, Philippe Lanier, and Pirooz Sarshar. Photos by Tony Powell