UPDATE: Dean & Deluca Closed for Health Violations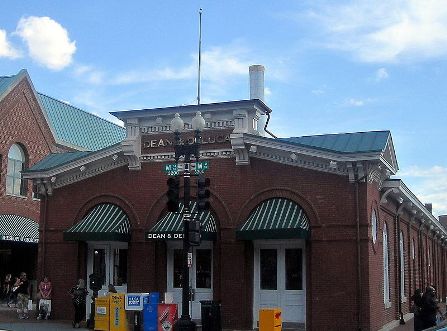 Dean & Deluca issued the following statement regarding their Wednesday closing:
"The Georgetown store was temporarily closed, primarily due to issues in our open-air cafe that arose from major construction next door. We have been working closely with the health department today to immediately address all areas of concern, and are pleased to report that the market has re-opened. The cafe outside remains closed for service, but only because there are birds that have flown into the open air space. While we are unable to serve food and beverages at the cafe, guests are still welcome to sit there and enjoy food bought inside the market. Additionally, we are in the process of temporarily moving the espresso bar inside, until the outdoor cafe issues are resolved. We hope to re-open with full service as soon as possible. As always, DEAN & DELUCA is committed to offering our team and guests the cleanest and most hygienic environment, and we will continue to work tirelessly to achieve the highest standards."