University police to get MPD invite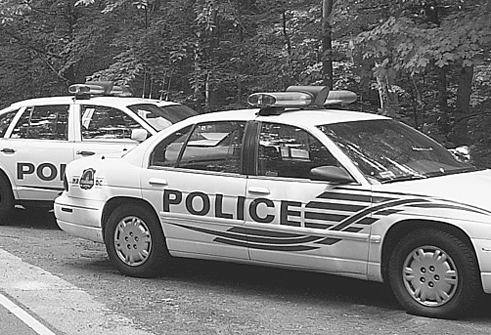 By Carol Buckley
Current Staff Writer
Police Chief Cathy Lanier issued an internal order last week strengthening the role of university police in calls for service to off-campus locations linked to D.C. universities.
The general order directs Metropolitan Police Department officers, when responding to calls to a "campus-affiliated location off-campus (e.g. fraternity house, off-campus housing)," to invite campus police to respond to the site as well.
The order does not extend university police jurisdiction beyond campus confines, clarified Thomasine Johnson, director of public safety at Catholic University. She served as chair of a committee within the Consortium of Universities of the Washington Metropolitan Area that helped hammer out the order.
The new directive reflects existing practice at Catholic University, said Johnson. When 5th District police respond to a location off-campus "where students are disturbing the area," they call the university police to respond as well. Those school-employed officers "attempt to bring a peaceful closure to the incident," she said, at locations including off-campus housing not owned by the university.
Though the order leaves some room for interpretation of what constitutes "a campus-affiliated location," a police department representative confirmed yesterday that the order would include off-campus homes rented by students.
"The genesis of this notification is to permit the learning institution to handle the matter in-house, address standards of conduct and assuage the concerns of the neighborhood, provided the problem is not substantial," D.C. police spokesperson Gwendolyn Crump wrote in an e-mail to The Current.
Michael McNair, director of public safety at American University, wrote in an e-mail that the new order will not change much for most campus police, who already often respond to off-campus incidents. The only real change, he said, is to allow the Metropolitan Police Department more "latitude" in addressing matters involving students, particularly noise complaints.
Representatives of Georgetown and George Washington universities agreed that the new rule is a welcome one, though not a surprise, as the schools had worked with city police on the agreement.
"This order makes [it] clear that campus safety officers and MPD work cooperatively to address incidents on or near campuses," wrote Georgetown spokesperson Julie Bataille.
But the city police will remain the lead agency at any off-campus incident, stressed advisory neighborhood commissioner Ed Solomon, who chairs the Georgetown/Burleith commission's public safety committee. "That's why I'm comfortable with this general order," he said in an interview.
That may be the intent of the order, but according to Fraternal Order of Police head Kristopher Baumann, the result of the new policy may look quite different.
The new rule encourages city police to defer to an entity with no police powers beyond campus boundaries, Baumann wrote in an e-mail to The Current.
What if someone is hurt -- in a fight or drug overdose, for example -- while police are waiting for school-employed safety officials, Baumann mused. "I can't imagine trying to defend (or even explain) this policy in a civil suit before a jury," he wrote.
The new order follows closely on the heels of a strengthened noise ordinance that the D.C. Council passed recently. That law imposes a $500 fine and potential 90-day sentences for violations that include "making unreasonably loud noise" at night.
University student groups have construed the law as an attack on students and begun an online petition against the measure. As of yesterday afternoon, that document had nearly 1,500 signatures.
This article appears in the Feb. 9 issue of The Georgetown Current.