An Unforgettable August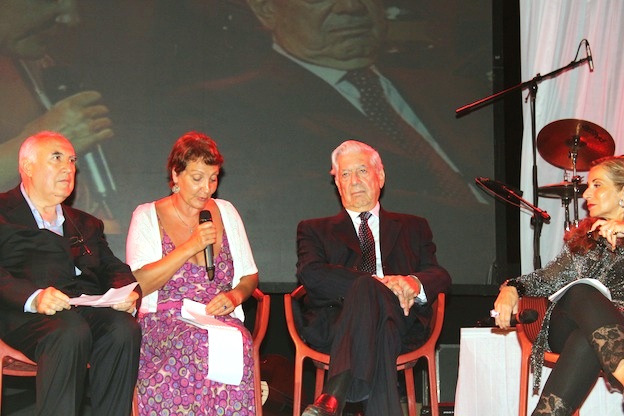 August has come to an end and I can definitely say it was a great and unforgettable month. Usually August is a tedious month for those who live near the sea. It's way too hot and beaches are crowded with tourists and locals. In Italy, like the rest of Europe, it's a month for vacation, when lots of offices and shops are closed and cities are deserted. So rule number one, to survive this unbearable situation: STAY AWAY FROM THE SEA. It's time to enjoy the city and the backcountry and look for alternative ways to enjoy life. Well, my August started with an amazing concert by Patti Smith in Palermo. She delighted her Sicilian fans with a two-hour show. Unbelievable that after almost 25 years she still screams, "People have the power." Hard to believe nowadays but we let ourselves get carried away by the lyrics anyway and for awhile really believe we, the people have got the power. Then of course, we wake up to reality and realize it was just a song.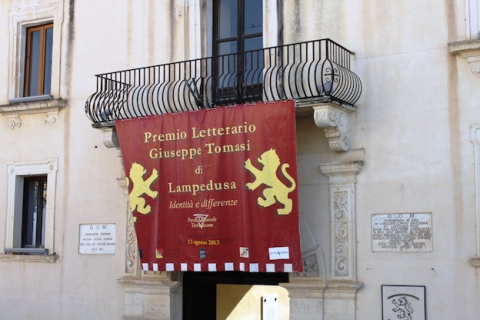 Not bad for a start, but it was when I followed rule number one that my August became unforgettable.
Tuesday, August 13th, I went to Santa Margherita Belice, a small, almost unknown village in the Sicilian backcountry to facilitate a press conference. Well, unknown except for the fact that Santa Margherita Belice is the location of the novel, The Leopard, and where scenes of Luchino Visconti's movie based on Tomasi di Lampedusa's novel, were filmed.
Since 2003, the Giuseppe Tomasi di Lampedusa Foundation, based here, has organized and assigned an international literary award to prestigious writers who were inspired by The Leopard. This year the award went to the Peruvian Nobel Prize winner Mario Vargas Llosa. As host and editor of a cultural radio show I couldn't miss such a glorious event. Having read almost all of his books and essays, I think Mario Vargas Llosa is one of the world's greatest contemporary writers. But if I love the writer, I have to admit that I do have problems with his very public committment of trying to right the world's wrongs. But one thing is undeniable, his charisma. You can't help being attracted to this handsome, old man, with his voice, his gestures, and even that commitment, making an impact. It's clear you are in the presence of an extraordinary person.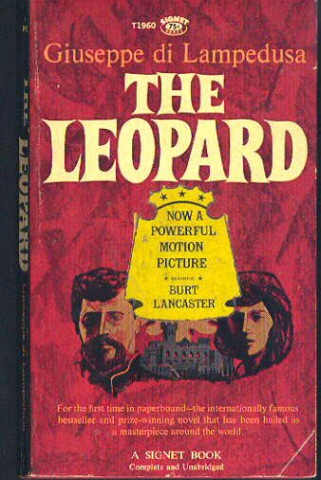 The press conference took place in the beautiful garden portrayed by Tomasi di Lampedusa in his novel. Mario Vargas Llosa was late of course, and there were lots of journalist waiting for him. After a brief presentation, the moderator announced that Mr. Vargas Llosa proposed to nominate the island of Lampedusa and its inhabitants for the Nobel Prize for Peace. In fact, this small Sicilian island since the early 2000's represents the primary European entrance for migrants dreaming of a better life in Europe, arriving by the thousands, coming illegally from Africa, Middle East and Asia. This candidacy represents the deeply held belief that Lampedusa is teaching a lesson of tolerance and respect of human rights to Europe and the rest of the World, setting a good example of how to deal with immigration. Well, so far so good, but I came to meet the writer not the superhero, so I had to do something to return Vargas Llosa to what he does best, writing and talk about literature. When I got the chance to ask him a question, I said, "Mr. Vargas Llosa, if you would choose my country in which to set one of your novels, which city of Italy would you choose, and which character would you use to tell the story?" First he laughed, probably because I asked him the question in Spanish and also because he must have liked the question. Than he had to admit that he has been working on a play concerning Italy for a while. It's a play inspired by Bocaccio's The Decameron preface, which Vargas Llosa is using as a starting point for his play. When he started talking about his work, his eyes were sparkling and his hands where dancing following the rhythm of his own words. "We are in Florence during the Black Death, runs the year 1348. Seven girls and three young men run away from the plague and decide to spend their time at Villa Palmieri in the countryside near Florence ..." As he explained, they run away from the plague leaving behind death and sickness, and how do they do that? They escape through literature, they escape reality by telling each other stories. That's the starting point for Vargas Llosa and that's the message he wants us to get; when there is nothing left in the world that gives us hope and faith in the future, there still is the one thing nobody can take away from us: literature and the beauty of storytelling.
Maybe it's time to run away from reality, recuse ourselves and delve into fiction with Vargas Llosa and his ten characters. Well, at least escape for the three hours it takes to watch a play ... united from Rome, London, New York, Hong Hong and Paris, by a passion for story well told. It was un unforgettable August indeed.