The Underground Railroad Discussion at The Phillips Collection March 2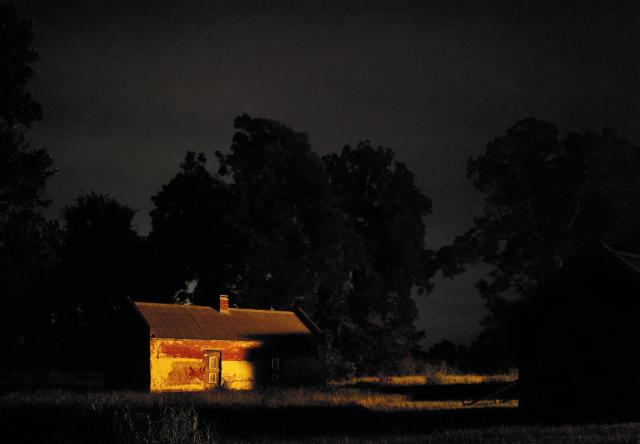 Join The Phillips Collection for an engaging panel conversation about the history and legacy of the Underground Railroad on March 2, 2019 starting at 4:00 pm. The discussion includes artist Jeanine Michna-Bales, historian Spencer Crew, and anti-trafficking activist Evelyn Chumbow. Moderated by Phillips Senior Curator Elsa Smithgall.
Purchase tickets here.
Evelyn Chumbow is a survivor of child labor trafficking turned anti-trafficking activist and public speaker. She has focused her life's work on ending modern slavery. Chumbow was brought to the U.S. from Cameroon at age 9 and forced to cook, clean, and care for her trafficker's children. Today, Chumbow works tirelessly to raise awareness and help other survivors. She serves as an adviser to human trafficking nonprofits and has been invited to brief government agencies about human trafficking from a survivor's perspective, including the Department of Homeland Security, the FBI, and the Department of Justice.
Spencer R. Crew is the Clarence J. Robinson Professor of History at George Mason University. He has worked in public history institutions for more than 25 years. He served as president of the National Underground Railroad Freedom Center and as director of the National Museum of American History, Smithsonian Institution. His research interests and publications focus on African American Migration, Slavery, and the Underground Railroad. Among his publications, he co-authored Unchained Memories: Readings From The Slave Narratives (2002). He is currently working on a biography of Thurgood Marshall.
Jeanine Michna-Bales is an award-winning fine-art photographer and artist activist. Michna-Bales's photographs explore the sometimes-fraught relationship between the past and the present. The body of work Through Darkness to Light: Photographs along the Underground Railroad was created over more than a decade and a publication was released by Princeton Architectural Press in 2017. Michna-Bales conducted fastidious research, traveling from Louisiana to Canada, to make the unseen seen in her photographs of documented and undocumented stops and routes along the Underground Railroad.
*/
Elsa Smithgall is senior curator at The Phillips Collection. In the past decade, Smithgall has directed over ten critically-acclaimed special exhibitions, among them People on the Move: Beauty and Struggle in Jacob Lawrence's Migration Series (2016-17), Whitfield Lovell: The Kin Series and Related Works (2016-17), William Merritt Chase: A Modern Master (2016-17); Kandinsky and the Harmony of Silence: Painting with White Border (2011), and Stella Sounds: The Scarlatti K Series (2011). Smithgall was project director of the award-winning Jacob Lawrence: The Migration Series website.