Uncle Junior lunches, where else but Georgetown's Il Canale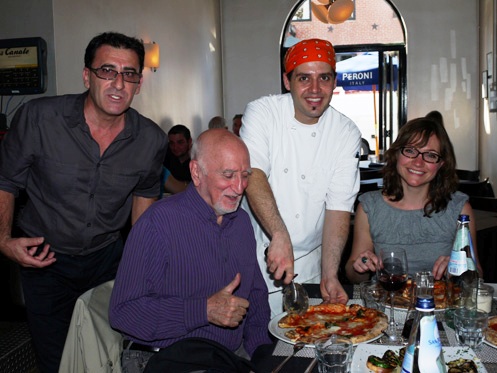 The only actor to have appeared in the greatest mobster movie series (as Johnny Ola in The Godfather II) and as a regular in the greatest mobster TV series (as Uncle Junior on The Sopranos), Dominic Chianese was spotted Tuesday afternoon at Il Canale enjoying pizza with friends Fred Cannon and Hemmendy Nelson of Broadcast Music Inc.
Incidentally, The Godfather was Chianese's very first film role after a 20 year career on the American stage. And you saw him last season as Stuart Zedeck on FX's legal thriller Damages. This multi-talented artist, who got his start as a musical-comedy performer is also an accomplished musician. Remember his moving rendition of Salvatore Cardillo's sentimental classic "Core 'ngrato" ("Ungrateful Heart") on the third-season finale of The Sopranos?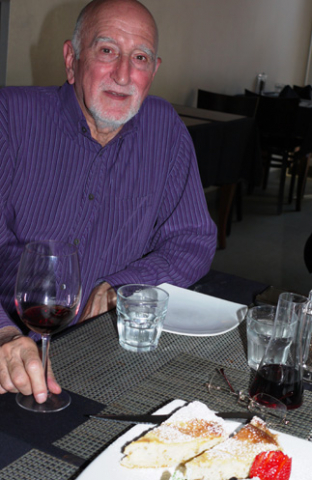 Relaxing with a glass of Pinot Noir before performing at the "ThanksUSA" benefit concert for military families held at the Four Seasons Hotel later that evening, Chianese explained his life-long love of music, "While acting is a collaborative art, music speaks directly to the soul." "I'm a kid from the Bronx who sang ("A Fool Such as I") at the Grand Ole Oprey." Speaking lovingly, it was his Neapolitan grandfather who came to New York in 1904 from whom he learned to appreciate music, "Listen to the birds," his grandfather said. "Music is everywhere." In the 80's Chianese took his passion for song (everything from Italian ballads to musicals and country) and started singing to residents in nursing homes. Inspired by what a difference regular interaction with trained musical artists made, he started "Joy Through Art Foundation, Inc." to improve residents' quality of life.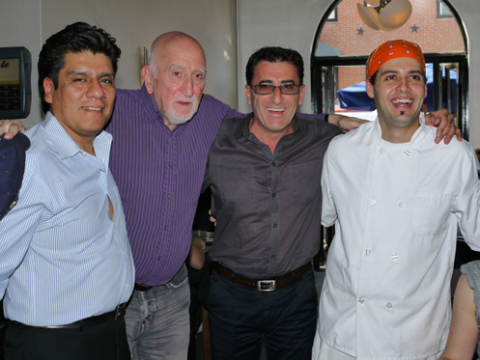 What's next for Chianese? For starters, a new band. Look for Hank Alfredo and the Spaghetti Westerners Traveling Roadshow debuting November 3rd a the Cowgirl Sea Horse Restaurant in New York City. But first, time for rehearsal.