Via Umbria's Taste of Pardi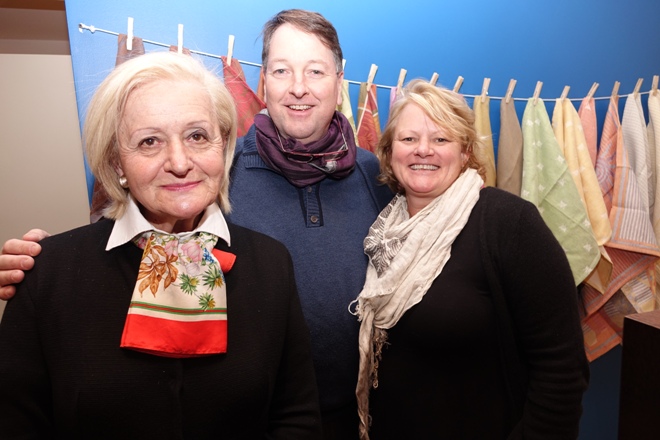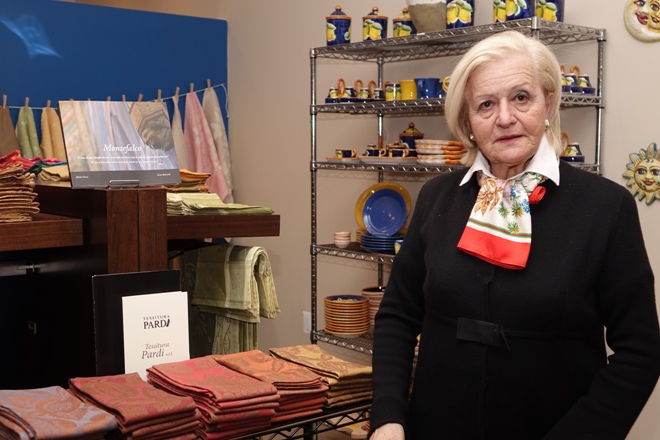 Remember the name Pardi. Soon you'll know it as the source of your favorite Umbrian wines and those beautiful woven jacquard linens adorning your table.
Via Umbria, Georgetown's new 'all things Italian made' shopping emporium held a special wine tasting event Friday evening. Guest of honor, Augusta Pardi flew in from Umbria to greet fans and friends, and share a little about her family's hundreds year old businesses.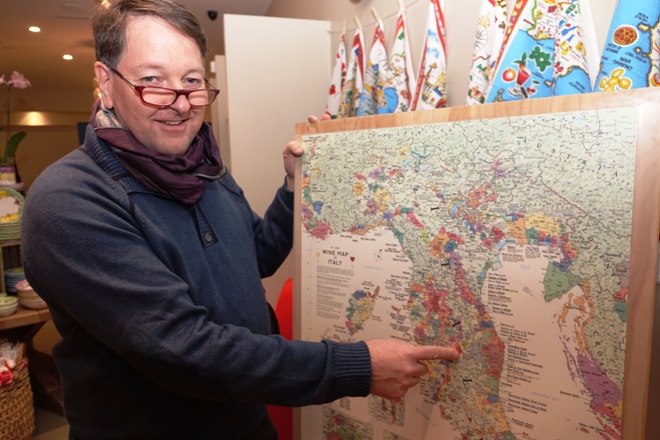 The Tessitura Pardi weaving mill, now in Montefalco, established by three of Augusta's cousins in 1949, continues to produce home linens and interior design fabrics in the tradition of a Renaissance workshop. Says Bill Menard, "The Pardi family is synonomous with Montefalco. With Augusta, it's like walking with the mayor."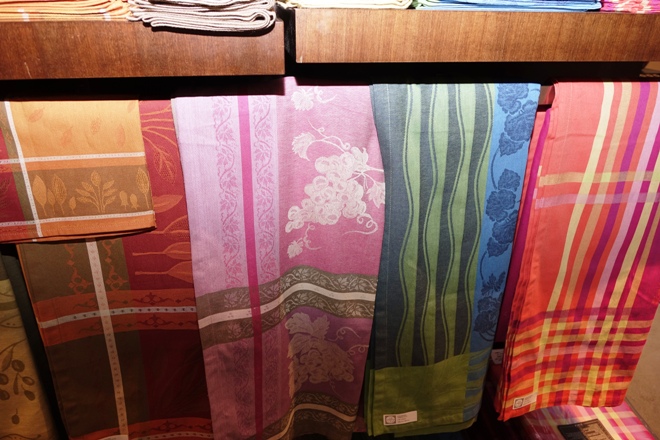 And the wine? Well, of course the Pardi family makes that too. Under the Cantina Fratelli Pardi label, the wines feature Sagrantino, "indigenous to the region and the most tannic of all grapes," explains Menard. Their 2008 Sagrantino de Montefalco D.O.C.G is 100% Sagrantino, a full-bdied garnet red wine aged for 18 months in oak barrels. It has the aromas of oak, coffee bean and espresso with a smooth hint of ripe blackberries. Incidentally, the D.O.C.G. means controlled designation of origin guaranteed, Italian's highest assurance of quality similar to A.O.C for French wines.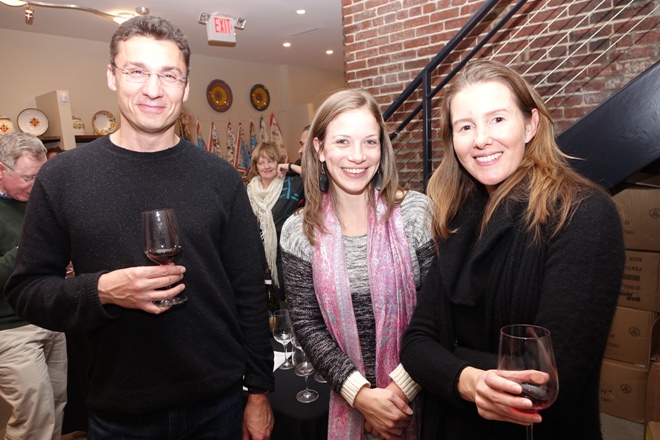 The tasting included the 2013 Pardi Trebbiano Spoletino D.O.C., a delightful golden wine with delicate herbal nuances and fresh citrus aromas.The third wine, 2008 Pardi Montefalco Rosso D.O.C. is a rich blend of Sangiovese, Sagrantino, Cabernet and Merlot that delivers ripe red cherry, white and black pepper, with a hint of orange peel.
Once you make your way past their enormous collection of colorful hand-painted Umbrian ceramics, you'll see the exquisite Pardi linens in the back of the shop. Via Umbria has holiday gifts for everyone on your list, starting with you.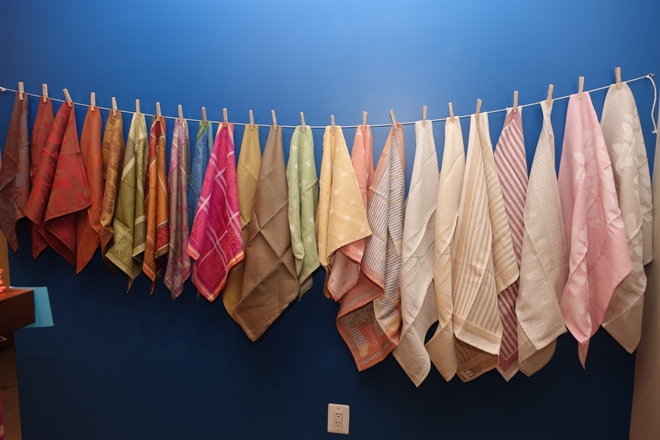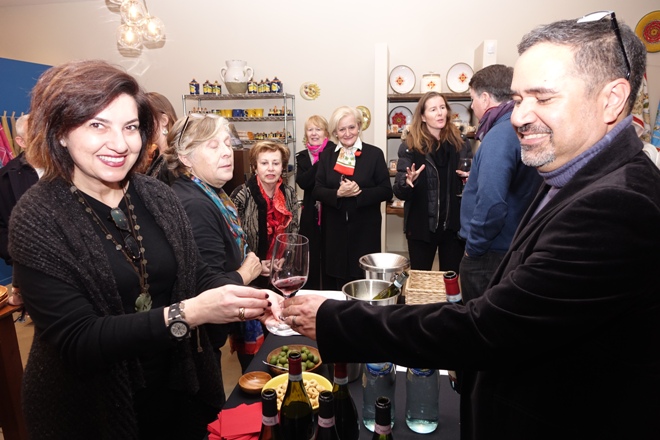 Via Umbria is located at 1525 Wisconsin Avenue. Tel: 202.333.3904