Ultra Violet's cutting edge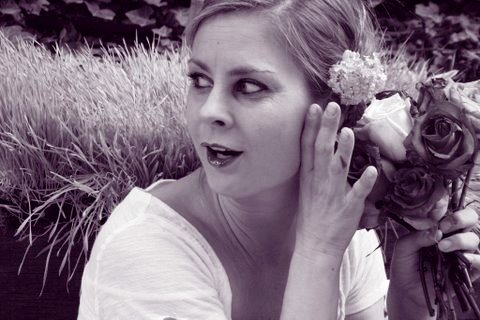 Before the floral shears are passed to Fabio Ripoli next New Year's Day, meet the woman who created Ultra Violet Flowers.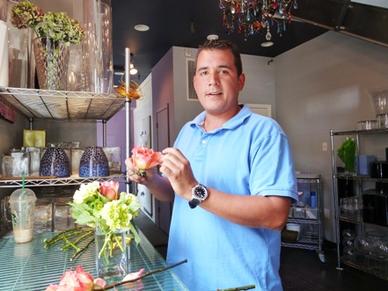 "I thought owning a flower shop would be rosy, and that the neighborhood would smile in scent." Affirmative on both counts. Inspired by European travels that taught her to "embrace and nurture nature's essence," after 12 years, Robin Sutliff continues to delight in every season, "so chock full of glorious varieties … of sweet peas, fabulous funky tulips, and this year, anemones have stolen my heart." Without missing a petal, "and a nod to hyacinth, poppies, lotus pods, monkey balls, snow berries, toad lilies, Siamese callas ...".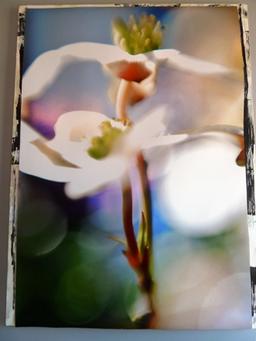 "I guess the reasons I enjoy designing through the wee hours of the night is because then it's me and the flowers, doing what we do best, headphones on, and in the best, best zone." As Robin explained, "I'm an artist and that's what I crave."
Robin also discovered that running a flower shop is "a 100% on your feet job! It's not at all easy to answer phones, assist walk-in customers, make daily arrangements for delivery, sometimes making the deliveries, write enclosure cards, clean the flowers, fill the buckets, unpack the vases, buy the flowers from markets worldwide (being careful not to over buy),ring credit cards, meet with brides, draw up event proposals, answer emails, and feed ShopCat …" But Robin loves every bit of it. Come high spring, "It is roses all the time but there are plenty of broken vases too!"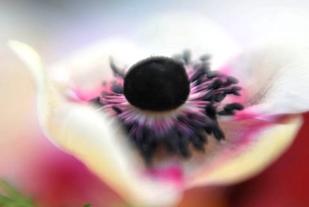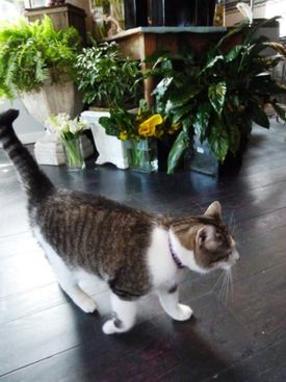 Continuing on as design director, Robin will have more time to meet with brides and create special events. "Headphones on and in the zone, but maybe not all night long with time to market my flower photographs. Flowers are just my really great friends."
"He is so talented and his heart is top notch. Ultra Violet Flowers can only be in the hands of one other and that's Fabio Ripoli,"says Robin. Arriving in Georgetown from Peru 10 years ago looking for work, Fabio started as an Ultra Violet driver. One day, after routinely processing orders from Holland, he tried his hand at arranging. And after five years (he's being much too modest), Fabio discovered, "I'm really good."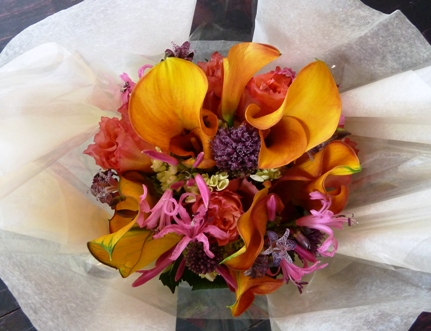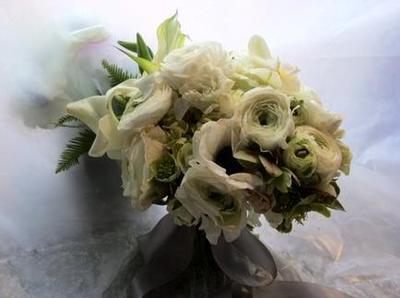 Lush floral designs in signature square glass vases. Sounds simple but have you ever seen an arrangement this exquisite elsewhere?
Sharing Robin's passion for creating awe-inspiring magical arrangements, Fabio points out, "People like the "wow, come again, what the heck is that factor that we showcase." Unusual varieties, unique specimens, unexpected combinations of color and texture, and no fillers.
Ultra Violet Flowers is at 1218 31st Street. Tel: 202.333.3002