Ultra Violet Flowers and Fleurir for Your Valentine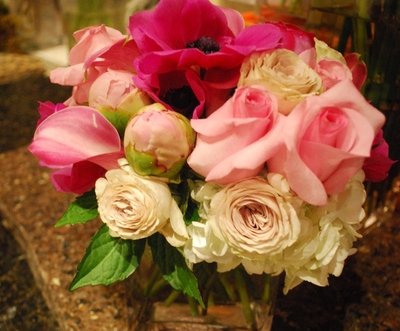 Georgetown's favorite flower shop, Ultra Violet Flowers, is offering a Valentine's Day special with Georgetown's newest chocolate shop, Fleurir.
From now until February 14th, romance your loved one with a signature Valentine's Day flower arrangement and a box of specialty chocolates for $150. It's the first time two complementary Georgetown businesses have joined together to present a unique package to the community, so instead of opting for a standard V-Day flower/chocolate combo, support your local businesses! Both Ultra Violet Flowers and Fleurir Chocolates are known for their creative designs and arrangements, so your sweetheart won't be disappointed.
To place an order, call Ultra Violet Flowers at 202.333.3002
Visit Ultra Violet and Fleurir to get a sneak peak at what's in store for Valentine's Day.