Culture
|
July 13, 2022
|
Ukraine Art Benefit Show
Join Ukraine's art offensive.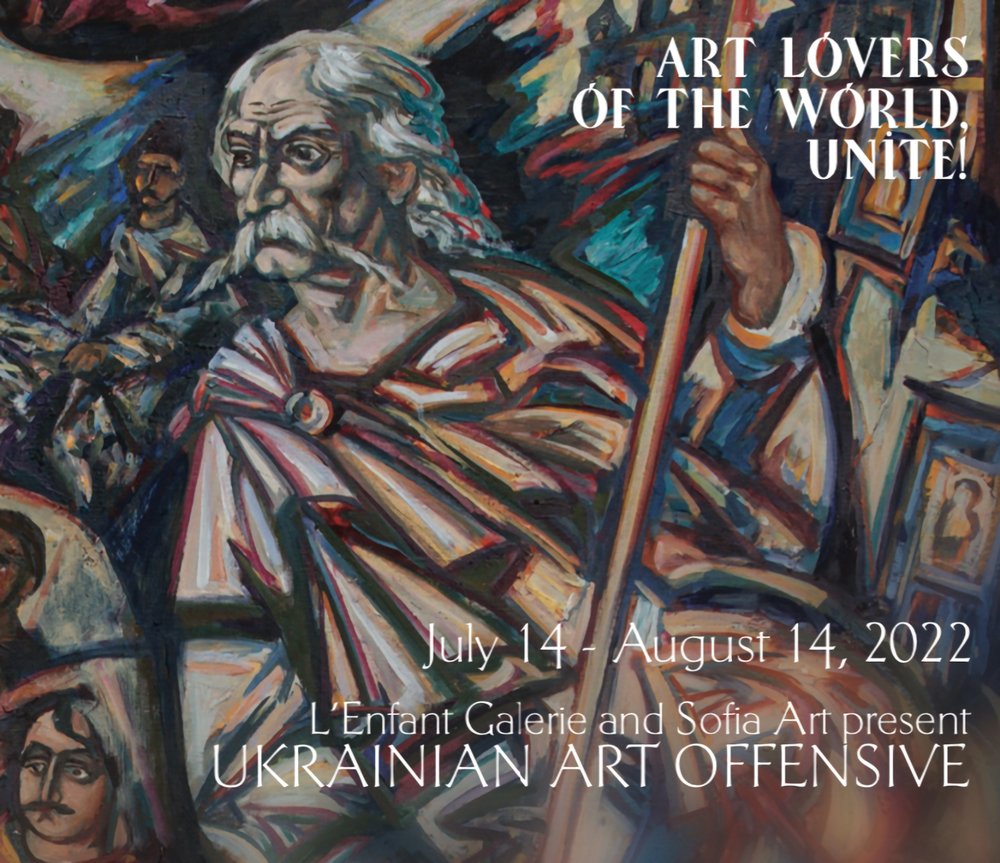 In partnership with Sofia-A Ukraine Art Gallery, L'Enfant Gallery of Georgetown is hosting a show of 60 masterpieces by contemporary Ukrainian artists. 
Proceeds from the sale of this art will go to benefit the women and children who have been injured during the war. 
Show will debut on July 14th at L'Enfant Gallery with an opening reception from 4:00 to 8:00pm. Art will continue to be on display and for sale daily through August 14th.
Register here.
L'Enfant Gallery is located at 1442 Wisconsin Avenue in Georgetown.