Uber Rides: An NFL Partnership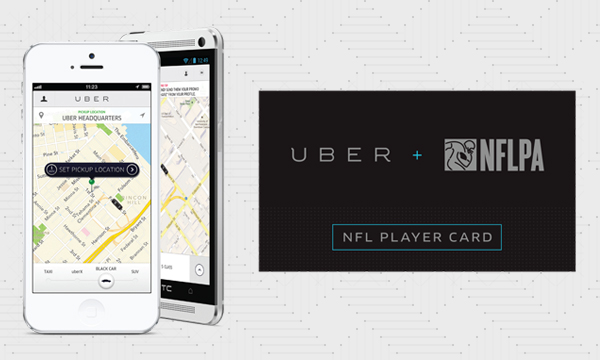 Uber has announced announced a national partnership with the NFL Players Association called 'Uber Rides'. This program leverages the Uber app to provide a safe, discreet, and reliable way for professional football players (including the Redskins!) to get around during the 2013-14 season.
As part of this alliance, every active NFL player will receive a personalized keychain card with Uber credits that can be used to summon a high-end ride in any of Uber's locations around the world, including nearly 20 U.S. NFL team cities and Pro Bowl host, Honolulu. They'll also receive new rider gift cards for friends and family to promote traveling responsibly to those closest to them.
NFLPA Player Representatives will be sharing the details of the program with all active players during the month of September.
"Uber prides itself on finding creative solutions to difficult challenges and being able to use our platform to create a safer environment for players and their communities was a natural fit," said Uber co-founder and CEO Travis Kalanick. "Many professional athletes love and have used Uber organically so this was a great opportunity to help raise awareness about our technology while helping the NFLPA tackle a serious issue."
Click here to sign up for Uber.