Uber Charmed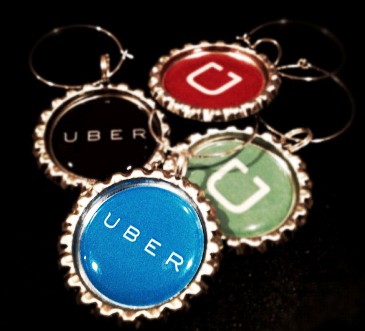 If you haven't already noticed, this is officially DC Wine Week. With special events all over town, there's a whole lot more wine drinking than usual here. Indulge in all the fun without having to worry about drinking and driving.
All week, DC Wine Week is partnering with Uber to help you get where you're going quickly, safely and in style.
An exclusive DC Wine Week discount is being offered for new Uber riders—$15 off your first ride. Just sign up and apply the promo code DCWINEWEEK before your first trip to receive the discount.
At the touch of a button or text message, Uber puts a professional driver and a classy black sedan or SUV curbside, ready to take you anywhere you want to go. You can track the arrival of your ride on your iPhone or Android, payment is cashless (and tip included!), and you'll even receive a text message when your driver arrives.
Simply download Uber on your iPhone or Android (or sign up at Uber.com to use SMS), and enter promo code DCWINEWEEK for $15 off your first trip. If you have any questions at all, email Alex and Katie at supportdc@uber.com. Enjoy your ride!