Style
|
October 30, 2023
|
Two Decades of Deliciousness
Jetties Kicks off 20th Anniversary Specials This November.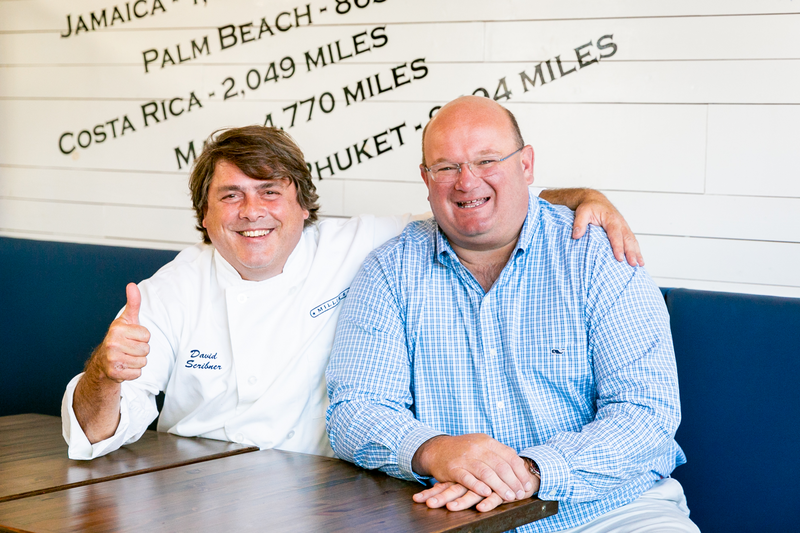 Jetties, a beloved neighborhood staple founded in the Foxhall neighborhood of Washington, DC is proud to announce a momentous milestone- its 20th anniversary! Celebrate with them all November with Spin-the-Wheel deals, giveaways, and half price kids meals!
 
What began as a love for Nantucket grew into the go-to lunch spot in D.C. This was the first collaboration between partners Bo Blair and David Scribner, friends who shared a passion for food, friends, and good times.
David and Bo's love for two sandwich shops in Nantucket carried down to Washington, DC. When they saw the Foxhall Rd location, it felt like serendipity: "We felt it was perfect because sitting out front felt like being in Nantucket." Growing up, Bo remembers the same location serving as a High's Convenience Store, so "it's been very gratifying for Jetties to be part of the community I grew up in for what has now been 20 years" Blair says. 
 
Over the past twenty years, Jetties has evolved – A happenstance idea two decades ago has blossomed into a thriving, neighborhood establishment, four additional locations, innovative yet classic menu options, and employees committed to fast, delicious food. 
 
"We have always loved Nantucket and wanted to share the feeling of the island with our hometown. Jetties is a true labor of love and our original store maintains an authentic "mom and pop" vibe that makes you feel like you are visiting our favorite place. We really want to concentrate on bringing the community together to say thank you for supporting us all these years. It's a landmark to have a place around for 20 years and to be still thriving. I'm truly grateful." – David Scribner, Partner
 
Customer relationships have always been Jetties' top priority – "Our approach to our team, community, and family is homegrown. Having our customers grow from university students to bringing in their own families is what makes Jetties feel like a true staple in the community. When a neighborhood supports a place, that's when it really feels like home"- David Scribner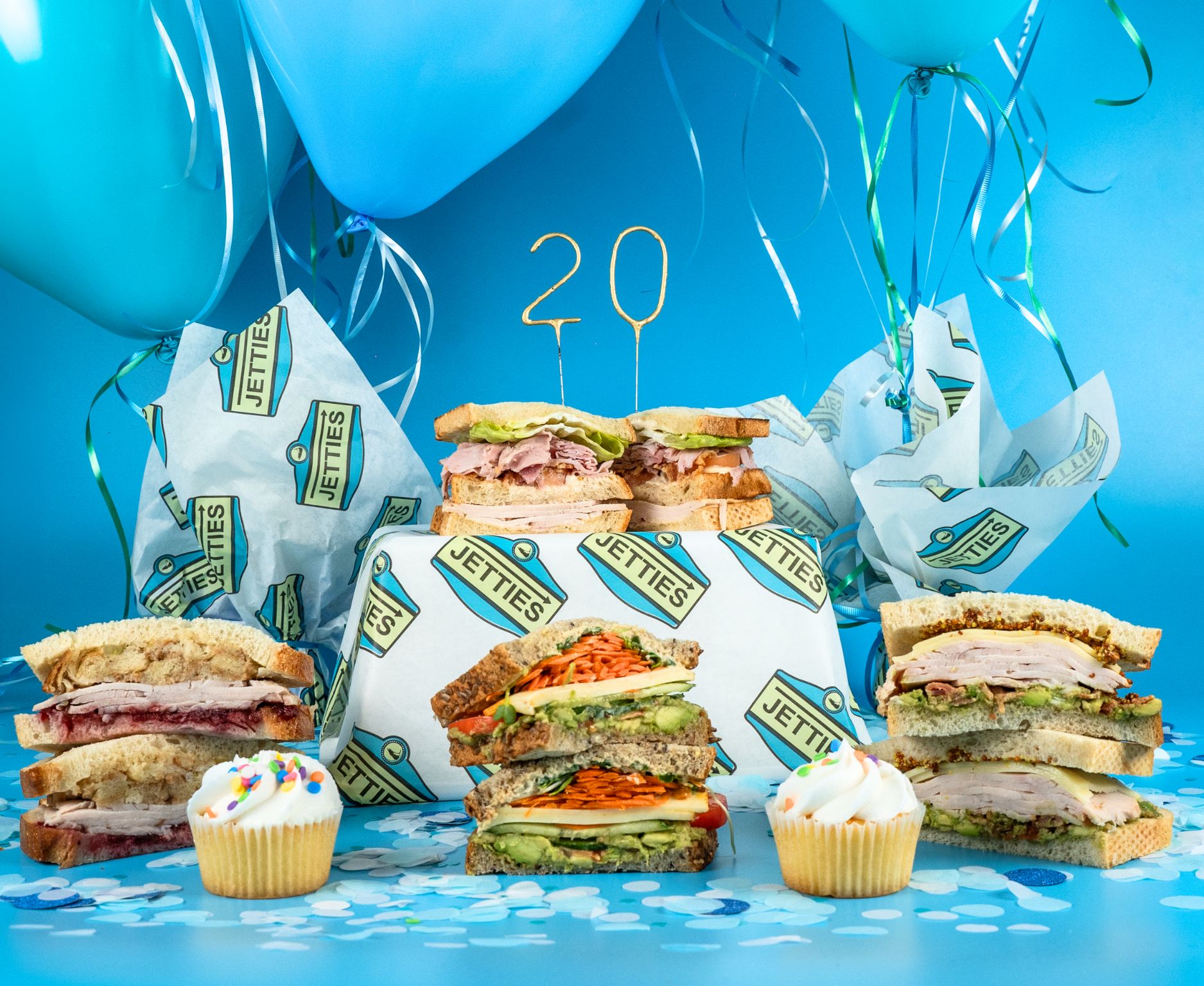 Jetties invites everyone in DC to join us in celebrating this remarkable milestone. To commemorate this special occasion, Jetties has planned a series of exciting events and promotions throughout the month of November:
Spin the DEAL WHEEL – All month long!
All month long customers can spin the wheel at any of the five Jetties locations to win free items! Guests can expect a chance to win free desserts, smash mash, t-shirts, and more. 
 
Kid's Menu is ½ off All month long! 
Grab your family and enjoy a 50% discount on kids' meals all month long. 
 
Kick-off Party (Foxhall location) on Saturday, November 4th
To get the festivities started, Jetties is throwing a family-friendly party at our flagship location from 11am-2pm. Activities include face painting, balloon art, and live music! Free ice cream for kids all day, and free soups for adults! 
 
Free Sandwiches for Veterans to Commemorate Veterans Day on Saturday, November 11th
On this very special day all Veterans and active-duty service members with a valid military ID can enjoy a complimentary sandwich or salad at any of our locations. Their way of showing immense appreciation for the sacrifices and dedication of our local veterans. In store only.
 
Coloring Contest 
Turn in a coloring page, get a scoop on us! Open to all ages, we look forward to seeing our guests' creative sides!
 
As we look ahead to the next 20 years, Jetties is committed to continuing our tradition of quality, community, and, above all, delicious sandwiches. Thank you for being a part of our journey!
 
For more information about our 20th anniversary celebrations, visit Jetties.