Culture
|
November 17, 2021
|
Tuesdays With Morrie
A moving night in the theater.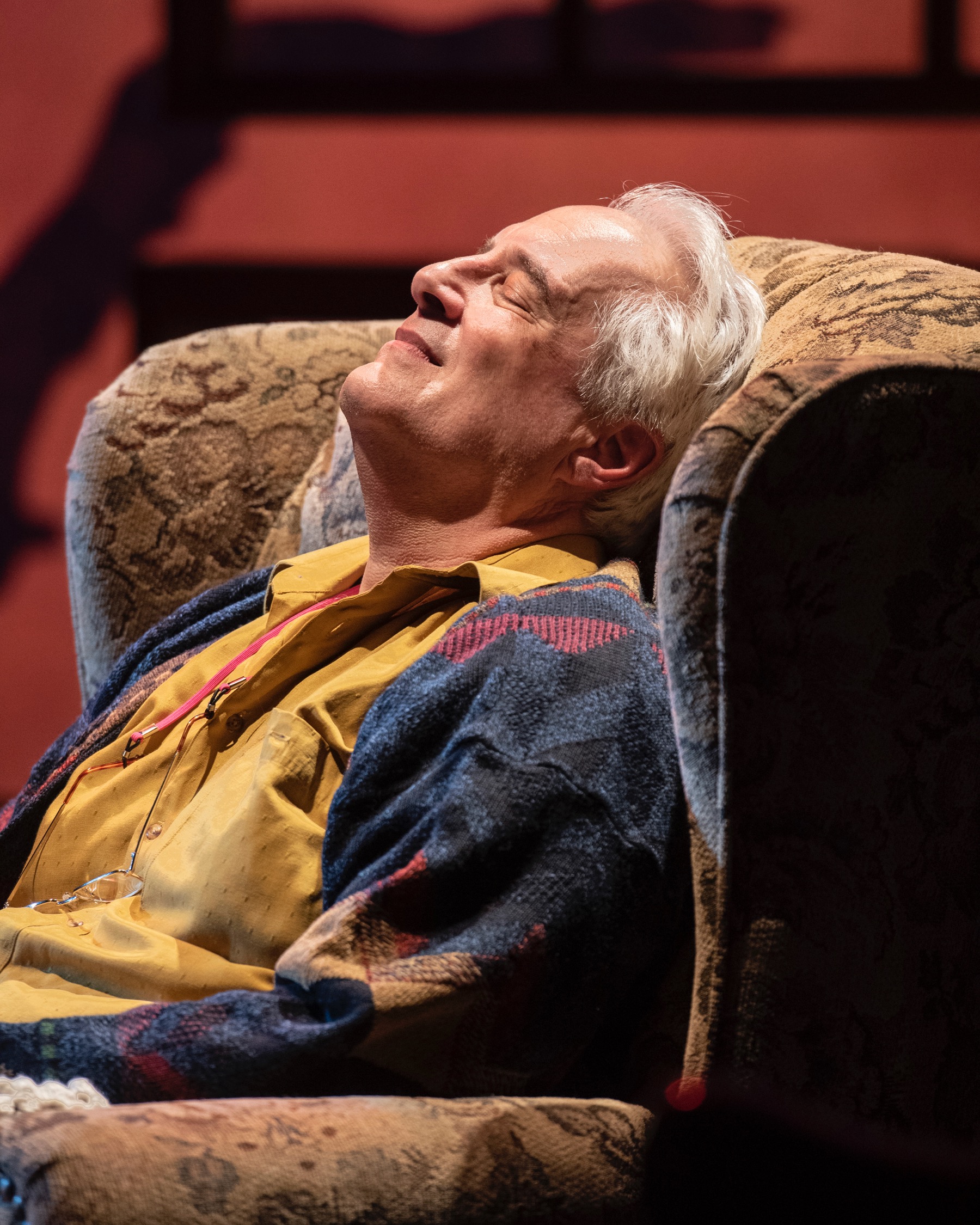 Theater J has a massive hit on their hands. Bring your tissues and be ready to open your heart to this moving story portrayed on stage by two actors in award worthy performances. Adam Immerwahr, Artistic Director of Theater J said, "Tuesdays with Morrie is a profoundly moving play, full of wisdom and achingly beautiful. It is a play about how you live your life and what you leave behind. With humor and heart, Tuesdays with Morrie is a play that asks the audience to look deeply into themselves and celebrate what they find."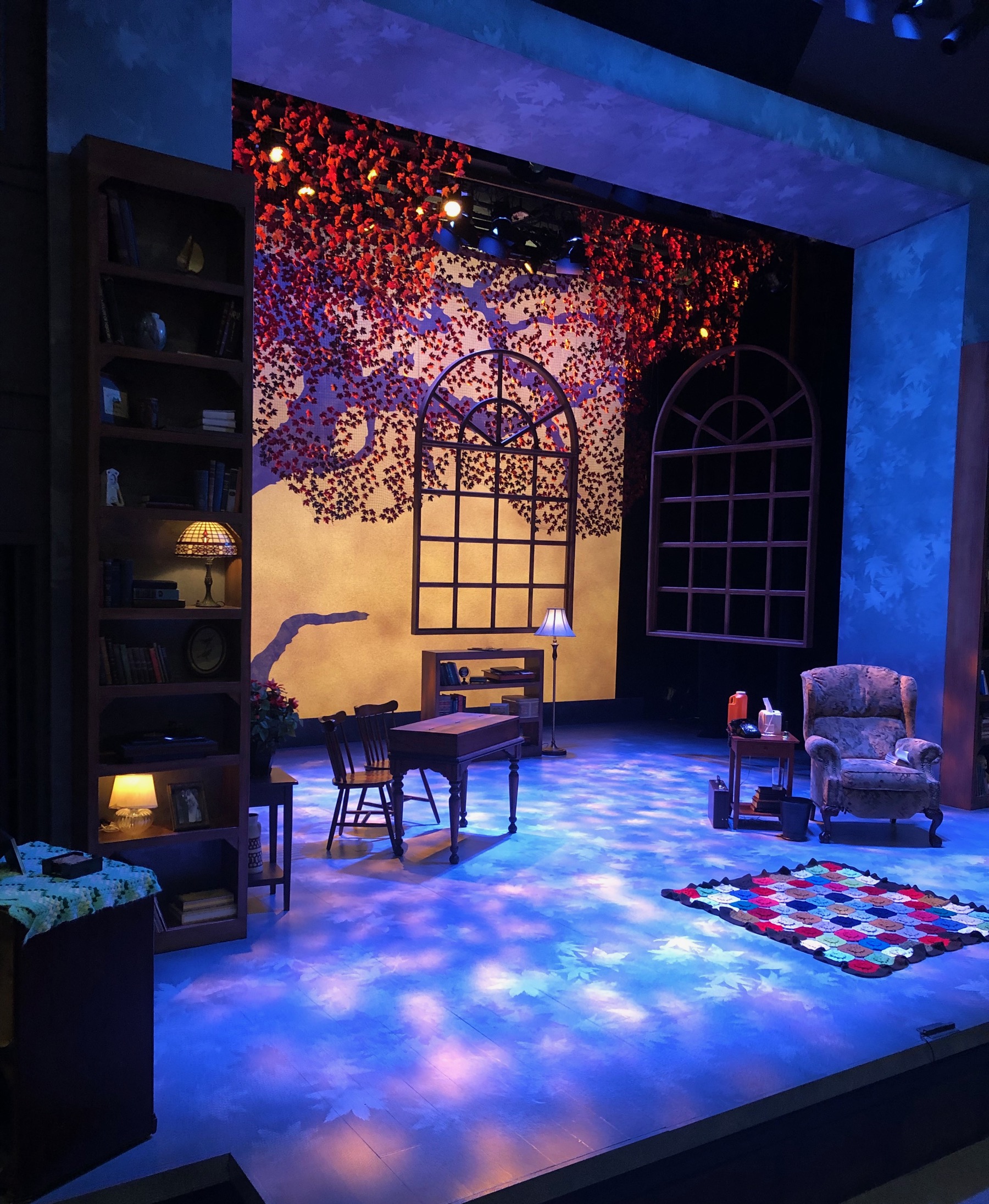 Tuesdays with Morrie is a memoir by American author Mitch Albom about a series of visits he  made to his former sociology professor Morrie Schwartz as Morrie gradually dies of ALS. The book stayed on top of the New York Times bestseller list for twenty-three weeks and remained on the list for more than four years. 
Many in the audience may have read the book, I did, and some even saw the play before. But knowing the story didn't in any way take away from this production being an incredibly moving night in the theater. 
The play was adapted from Albom's book by Jeffrey Hatcher and Mitch Albom. This production was directed with passion, heart and feeling by the talented Jenna Place. This was her first directing assignment at Theater J and one can only hope there will be many more. You cannot help but feel a connection and even love for both Mitch and Morrie. Mitch is played by the incredibly talented Cody Nickell making his Theater J debut. His local credits include The Merry Wives of Windsor at The Folger Shakespeare Theatre, Fairview at Woolly Mammoth Theatre, and Richard III at Shakespeare Theatre Company.  Morrie is played to perfection by Michael Russatto who has appeared in many Theater J shows including The Christians, The Sisters Rosensweig, and Falling Out of Time. Together they heighten the natural empathy you would feel for their characters, especially for Morrie, who is dying of ALS. The way they play off each other brings you fully into their lives. They make you feel you are with them each Tuesday when Mitch is visiting Morrie, listening to his words of wisdom, and come to realize Morrie is not only talking to Mitch but really to all of us making us think about our lives and relationships.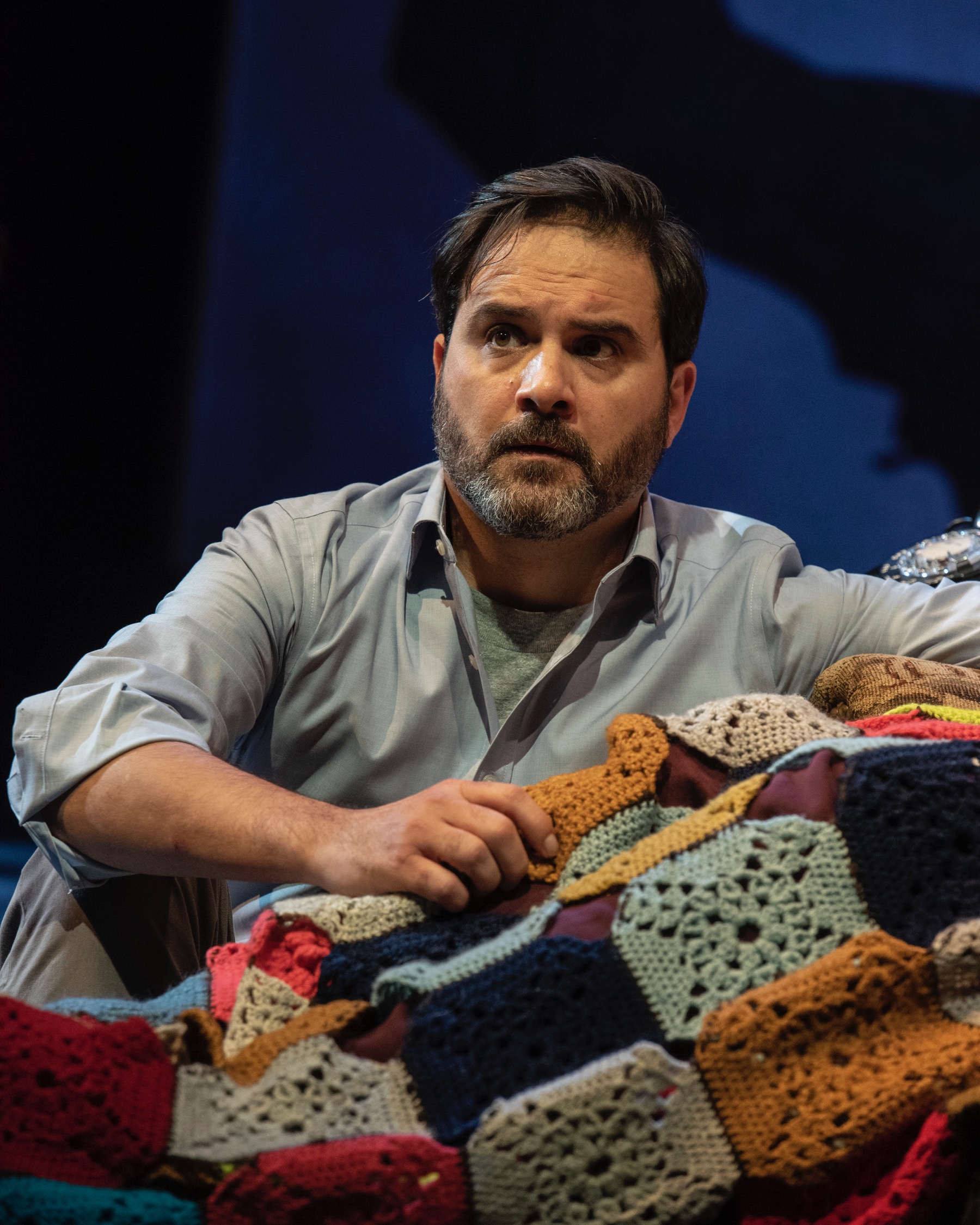 The stage setting by Debra Kim Sivigny, Scenic Designer, is perfect. Lighting designer Andrew R. Cissna and Sound Designer Matthew M. Nielson have both done a wonderful job heightening the feeling of each scene. 
Tuesdays with Morrie will be at Theater J until December 5th. I urge you to see it and to take someone you love with you. Tickets can be ordered by calling 202.777.3210 or by going to Theater J.