Tudor Place Welcomes BabyLove DC 2010 Carnival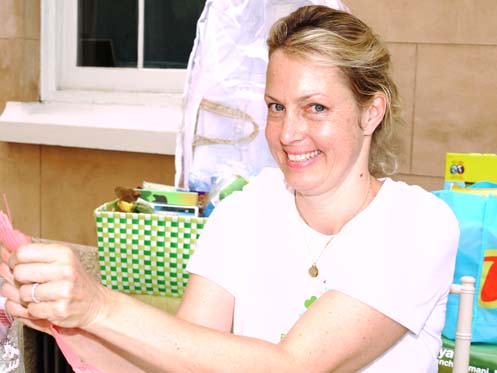 Warning: Reading this article may cause pregnancy. More cute kids per square inch of grass than permitted by law were out Saturday for BabyLove DC 2010 Carnival Day at Tudor Place.
Image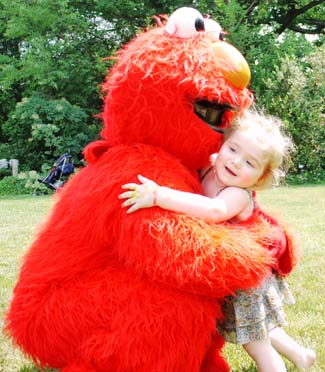 Elmo gets a hug from Louisa Furman
Ali Wentworth, along with BabyLove DC co-founders Sissy Yates, Elizabeth Thorp, Annie Lou Berman, Ana Caskin, and Sarah Cannova organized a day of fun for BabyLove DC.
Image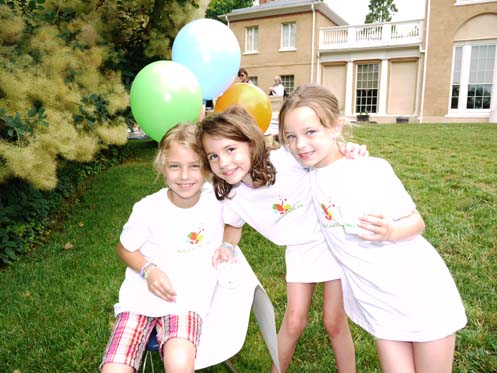 Duck Pond Managers Kate Tarr, Elliott Stephanopoulos and Laney Tarr
Started a year ago and based on similar charities around the country, including New York's BabyBuggy started by Jessica Seinfeld, Ali told us, "I'm so happy to be doing something charitable that is very hands-on. As a group of women, we take clothes and equipment and actually hand it to people who need it." BabyLove DC distributes new and gently used items through a network of community-based organizations including Mary's Center, A Wider Circle, the Hoya Clinic at DC General, and the NW Pregnancy Center.
Ali welcomes BabyLove friends and announces raffle winners below.
Image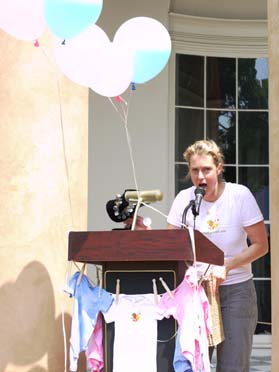 Image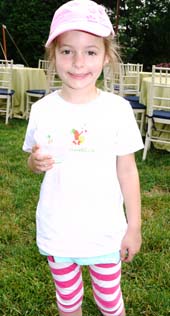 Daughter Harper, in pink striped leggings stops by for a photo on her way to the Duck Pond.
Four years ago, Sissy Yates, jewelry designer and Ali's sister, turned a childhood rock collection (ask her mother how many rock necklaces she got for Mother's Day) into Sissy Yates Designs. Inspired by a love of semi-precious stones, Sissy's earrings caught the eye of Oprah and were immediately featured in O magazine. A heart-shaped necklace was created especially for BabyLove.
Image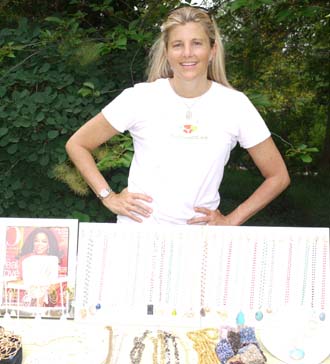 Image
"Being parents ourselves, we know how hard it is. We want to help other parents who don't have access," Annie Lou Berman said, holding son, Teddy as Charlie hugs dad's leg.
Image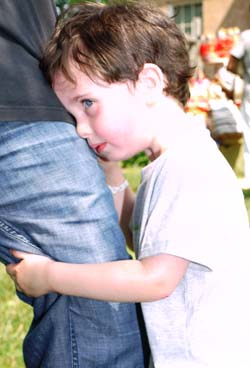 Pediatician and childhood friend of Ali, Ana Caskin, of Georgetown University Hospital's KIDS Mobile Medical Clinic Department of Pediatrics, was delighted when Ali contacted her about starting a non-profit for low income families.
Image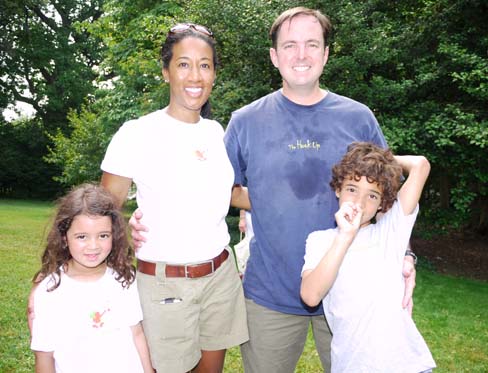 Alexandra, Ana, Michael and John Caskin
"Too nice for Goodwill," Elizabeth Thorp, whose three kids barely wore their clothes and gear, thought Ali had a great idea.
Image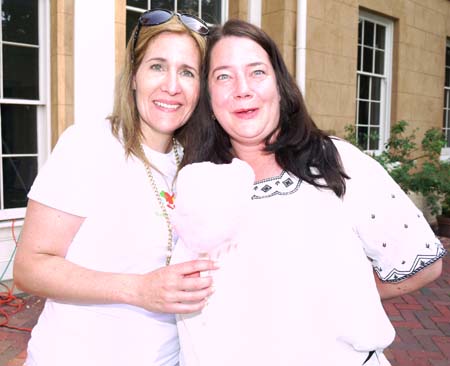 Elizabeth Thorp with Hisaoka Communication's Kate Gibbs
Image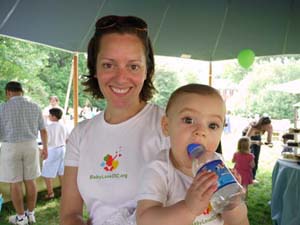 Sassanova co-owner Sarah Cannova with Beatrix
BabyLove DC activities included face painting, a duck pond game, storytime with George Stephanopoulous, singing and playing music with Accelerando Music, jelly bean guess, Capital Movement Dancers, and flowerpot decorating and painting. Refreshments were provided by Design Cuisine, Georgetown Cupcake and Whole Foods.
Image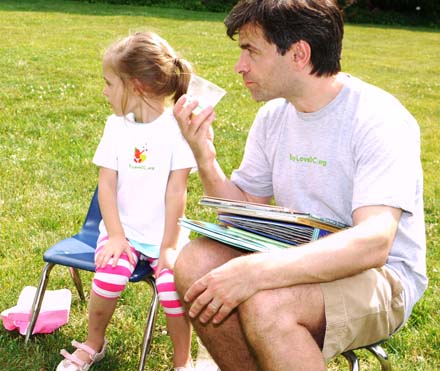 Harper and George Stephanopoulos get ready for Storytime
Image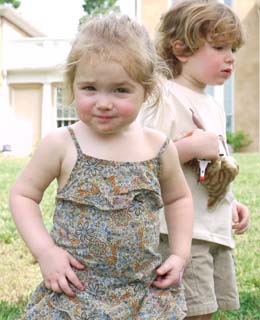 Louisa and Henry Furman
Image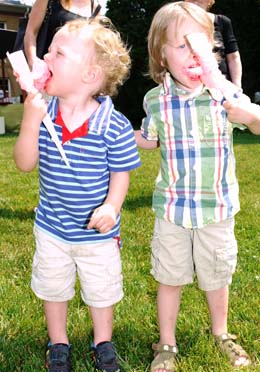 Wes and Cash Barentzen
Image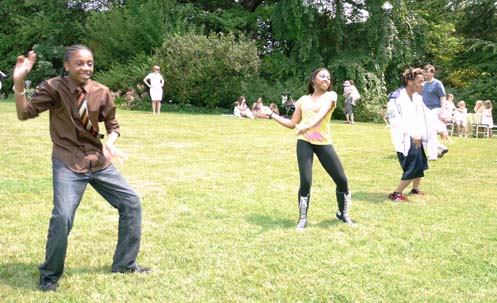 Capital Movement Dancers
Raffles were held for a variety of prizes including a Renaissance Mayflower gift certificate, Sissy Yates necklace (won by Tracey Weil), an Erwin Gomez gift certificate and Volanni Flowers gift certificate. Shopping included Carson Bags, Aminal Dolls, Sissy Yates Designs, Cambodian Bags and TOMS shoes.
Image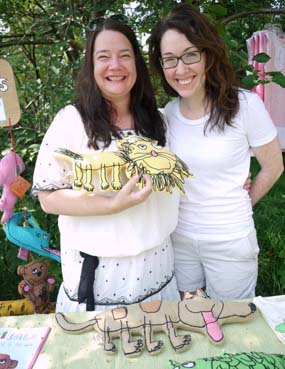 Kate Gibbs with Johanna Howe, Annie Lou Berman's sister proudly pictured with Aminal Dolls. Based on the drawings of founder Ben Luzzatto's children, Aminals are created from organic cotton and certified by Global Organic Textiles Standards (GOTS) for humane, safe and hygenic working conditions at all stages of production. Plus they're really cute!
Image
Speaking of really cute, this is Molly Donahue
Image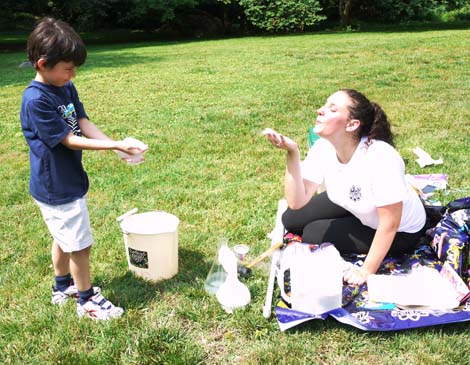 Stephanie Kowal, of Mad Science blows bubbles at a young scientest
Image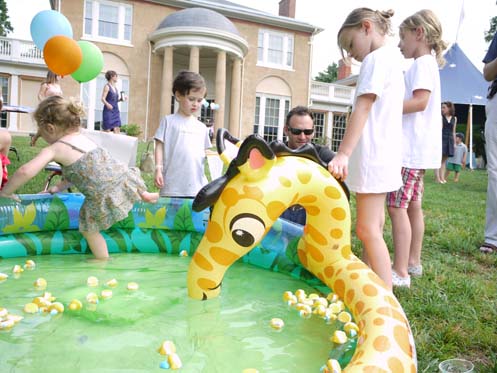 Giraffe-guarded duck pond attracts waders
Image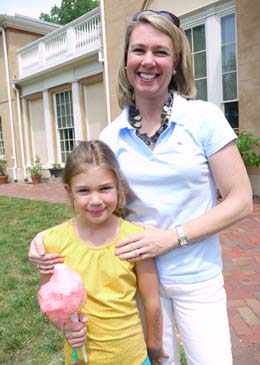 Sissy Yates necklace raffle winner Tracey Weil and Phoebe
Image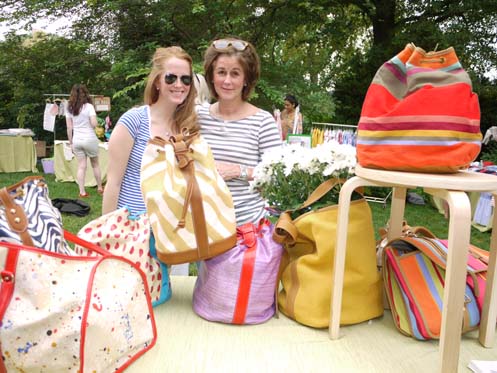 Carson Bag designer Patty Smith (shown with daughter Katie Rothwell) tells the Dish how her son, Carson, who parachuted with the 173rd Airborne Brigade into northern Iraq at the beginning of the war was the inspiration for the "Jumper" bag. With Carson now safely back home and a Columbia University graduate, Patty has continued the line, with many fabric designs by Peter Fasano. Will a Katie bag be next?
Image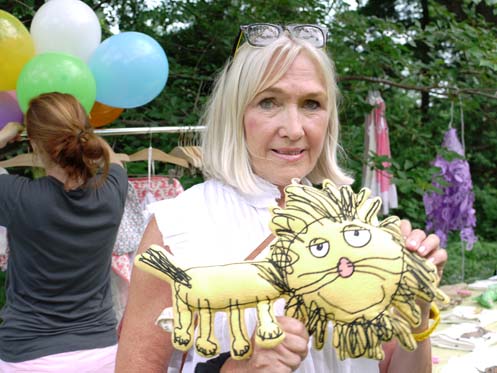 Patti Cummings with Aminal, Liun
Image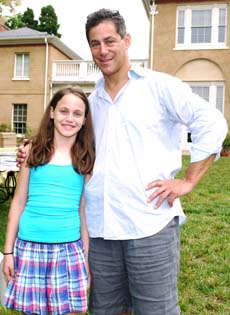 Zoe and Brad Dockser
Image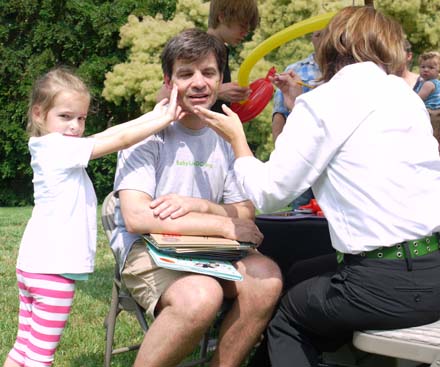 Harper Stephanopoulos admires Dad's face painting by Kay Kingrea
Image
Freshly painted Allegra poses with mom Stephanie Fateh
Image
Henry Furman takes a break