Tudor Place Spring Garden Party May 22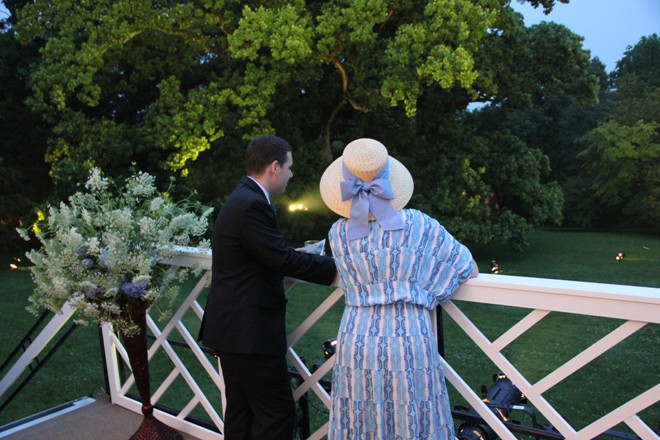 More than 400 benefactors will gather Wednesday, May 22, from 6:00 to 9:00 pm to enjoy a green-themed evening of cocktails and conversation at Tudor Place's 21st Annual Spring Garden Party.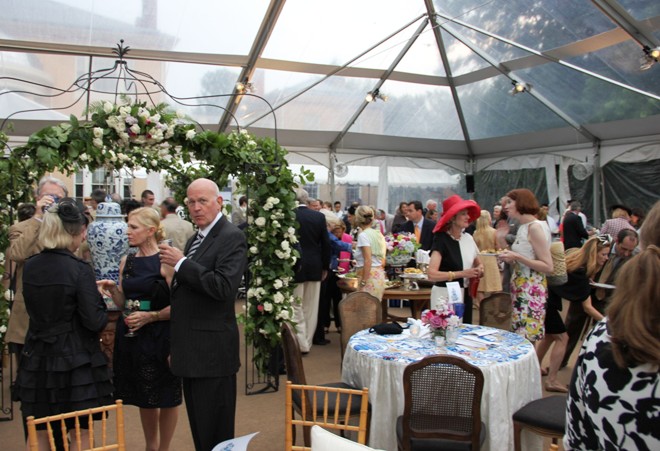 Many will be wearing lavish hats and finery appropriate for an event that is a staple of the spring social season in Washington.
The celebration benefits Tudor Place. This year's gala, co-chaired by Page Evans and Colman Rackley Riddell, honors attorney Phillips S. Peter, a descendant of the Peter family.
The mansion and its gardens were created in the early 1800s and six generations of descendants continued to occupy and care for it until 1983. Thanks to Peter family foresight, today it is a historic house and garden museum operated for public education and benefit by the Tudor Place Foundation, which hosts the Garden Party.
Washington social and political elites have been drawn to salons, teas, "crushes" and other gatherings at Tudor Place since the mansion's completion in 1816.