Tudor Place Spring Garden Party May 20th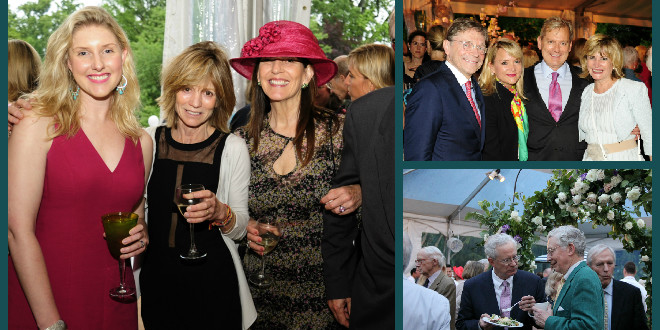 Some 500 celebrants will gather at Tudor Place on Wednesday, May 20, 2015, at 6:00 pm for their 23rd Annual Spring Garden Party.
The festive social event, chaired by Elizabeth Powell of Georgetown, draws prominent Washingtonians and guests from around the nation and abroad. Ellen MacNeille Charles, a transformative and longtime leader of Tudor Place, will be honored.
Mrs. Charles's special blend of experience, wisdom, and good humor benefits and enriches every organization she touches — including Tudor Place, where her leadership and advocacy have made an indelible mark. Tudor Place hosts more than 23,000 visitors annually.
Its education programs serve more than 3,000 school children each year from schools in D.C. and surrounding communities, providing a living classroom on American history, the environment, architecture and other subjects.
For tickets, click here.