Tudor Place, neighbors square off at ANC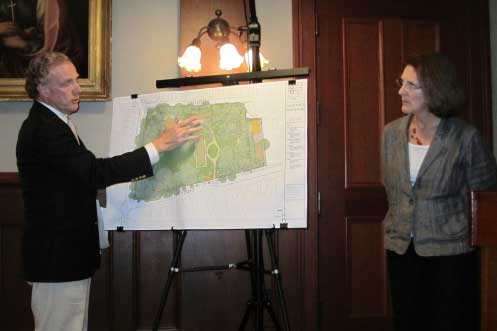 As neighbors of Tudor Place continue to press for changes to the historic site's expansion plans, the Georgetown ANC voted unanimously Tuesday for a resolution that earned praise, unusually, from both sides of the debate.
Commissioner Tom Birch led the discussion, saying "a gentle hand" is needed to meet the valid competing interests. There is agreement that Tudor Place is an irreplaceable historic site of buildings, grounds and a treasure-trove of documents and artifacts dating back to George and Martha Washington. However, the opponents point to what they see as the negative impacts on views, trees and the historic fabric that will result from the location, size and height proposed for the greenhouse and collection and archives storage building.
Birch's unanimously approved resolution commended the Old Georgetown Board for its continued thoughtful review of the project (including a site visit), asked for more detailed architectural drawings and urged early consultations with zoning officials to avoid future conflicts over zoning requirements.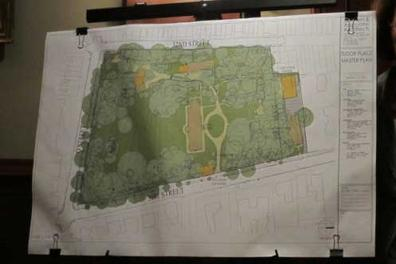 "This is a good resolution," said Tudor Place Executive Director Leslie Buhler as she stressed the "evolving" nature of their plans.
Jack Maier, one of the objecting neighbors, also agreed with the ANC position. "I support the recommendation of the OGB, [and it's] appropriate to get the [zoning authorities] involved."
The OGB is the federal advisory body on historic preservation for Georgetown. The Tudor Place is on the agenda for its regular monthly meeting on Thursday.