Tudor Place, Food Trucks Stir ANC Debate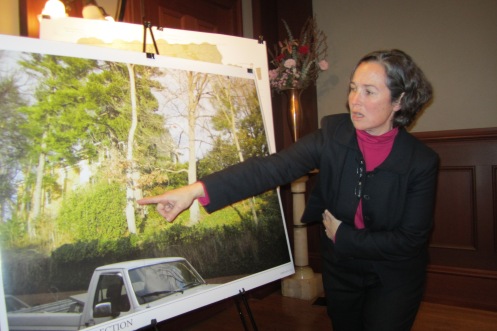 An old question, the future of historic Tudor Place, and a new issue, the role of food trucks in Georgetown, were before the Georgetown Advisory Neighborhood Commission 2E on Monday evening.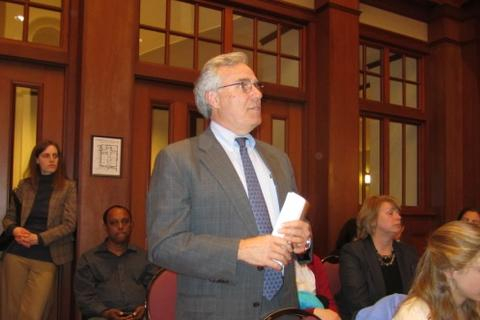 Through is new architect, Mary Katherine Lanzillotta of Hartman-Coz Architects, Tudor Place presented revised plans. They were praised for their "skill and imagination" by Outerbridge Horsey representing the immediate Neighbors of Tudor Place. However, he and Pam Moore, representing the Citizens Association of Georgetown, took exception to the size and intrusiveness of the proposed garage along 32nd Street and because it would require removal of several full-grown holly trees and other greenery.
The garage is "out of scale with the residential neighborhood," said Moore while Horsey plans to ask the Old Georgetown Board to "direct [that Tudor Place] reduce the size" of the garage and "remove less vegetation along 32nd Street." In response, Leslie Buhler, Tudor Place's executive director said "we've compressed it to the point that there's nowhere else to go," adding that the plan is needed so Tudor Place can continue to fulfill its historic, 180-year-old role as a cultural treasure, including as custodian of some $60 million worth of objects.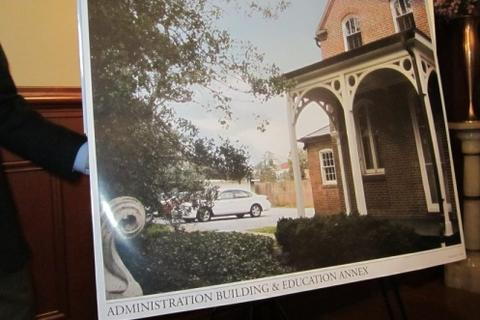 The ANC unanimously passed a resolution, proposed by Commissioner Tom Birch, that supported "the design in concept" with one reservation about the garage. The ANC urged the OGB to "consider a redesign of the….garage with the objective, where practicable to reduce the scale of the addition in order to ameliorate the visual impact on the affected neighbors on 32nd Street."
The food truck discussion was prompted by their expected arrival in Georgetown as they are already selling in other parts of the District. Georgetown, with its residential-commercial mix and congested, food-rich environment has existing trash, rat and crowd control problems.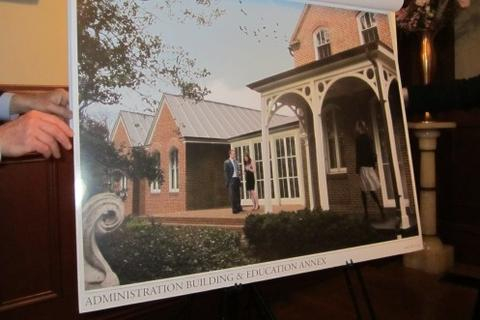 Jim Bracco, executive director of the Georgetown Business Improvement District (BID) said that although his first priority is to "protect our brick and mortar restaurants…I doubt we can say 'no food trucks in Georgetown.'" They should be integrated into existing commercial vending areas and pay appropriate taxes, he added. Commissioner Bill Starrels voiced strong objections. "I don't want to backtrack," he said referring to the long-standing efforts by the District Government, restaurants, the BID and CAG to control rats such as he would see "scurrying on Water Street" on early spring mornings. "I think that it's outrageous," that there could be food trucks on Water Street with $2 million condos and adjacent to the Waterfront Park that took 25 years of community effort to realize.
After further discussion, the ANC approved a resolution calling for an 18 month pilot program for food trucks to be allowed in non residential areas.
Read what a February 28th Washington Post editorial had to say.