Tudor Nights: 'Silhouettes to Selfies' June 4th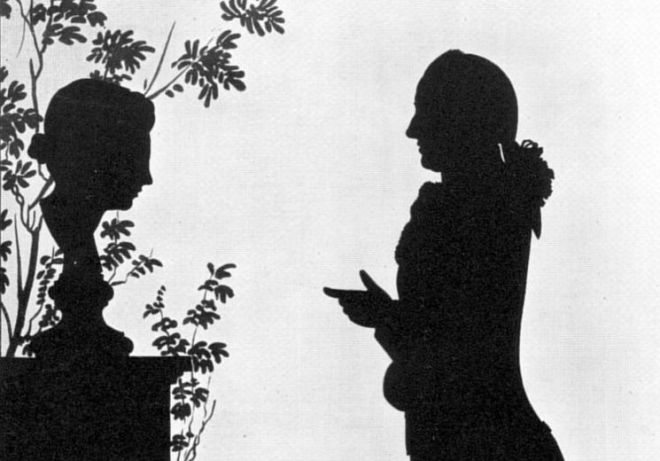 On June 4, join Tudor Place at Tudor Nights to celebrate the summer installation, "Silhouettes to Selfies: Capturing Portraits Over Time."
Portraits are a mainstay of Tudor Place house tours — they help identify family members, servants, slaves, prominent friends, and others whose stories bring the site and its history to life. But examined closely, long-ago likenesses can tell us far more than just "who" and "with whom."
Taste the evening's specialty cocktail, the Self-Portrait, and other beverages, and sample tasty hors d'oeuvres, while exploring two centuries of faces, adaptations, and attitudes in the way we depict ourselves. And be sure to try the original Tudor Place "photo-booths"! Snap a selfie in the garden using our custom-made frames, or a portrait in our colonial cut-outs, all while viewing unique objects not usually on public display that connected to portraiture.
Ages 21+
Attendance complimentary for Individual members (1 guest) and Family members (up to 2 guests). All guests (including non-paying) are asked to register using blue button above or by contacting Felice Herman, 202.580.7321.
Learn more about "Silhouettes to Selfies", the installation.
Tudor Place is located at 1644 31st Street in Georgetown.