Tuckernuck Comes to Georgetown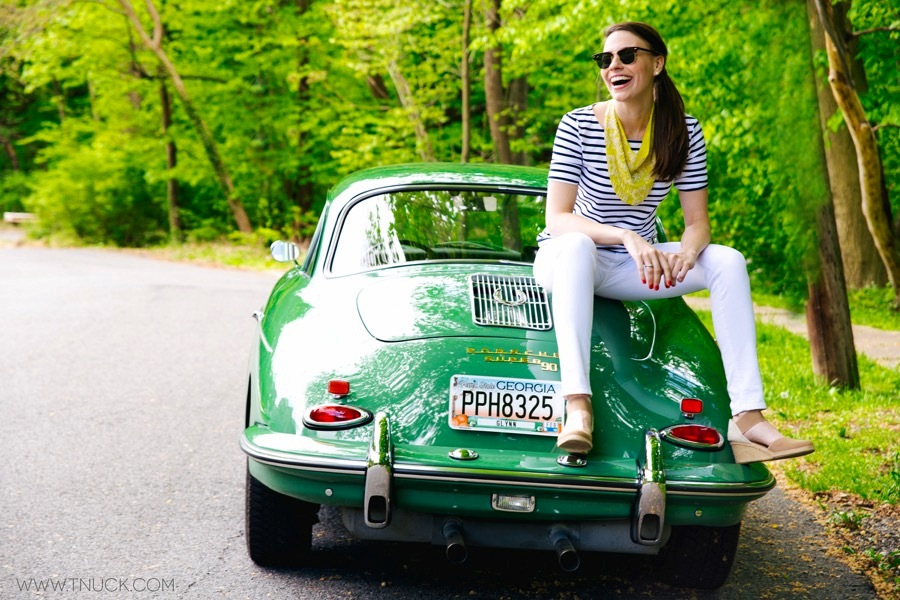 Timeless looks and traditional home goods are securing a permanent address in Georgetown. EastBanc, Inc. and Jamestown LP announced that Tuckernuck -- the online purveyor of classic American clothes, accessories and home décor – has signed a long-term lease to occupy the south retail space at 1055 High Residences, the 28,760-square-foot condominium building overlooking the C&O Canal at 1055 High Wisconsin Avenue, NW co-developed by EastBanc and The Willco Companies. Tuckernuck will be the first tenant to occupy the 831-square-foot storefront retail space with a grand opening slated for March 2016.
An e-tailer curated for the classic American lifestyle, Tuckernuck brings new, exciting labels as well as popular, well-known ones together to offer timeless, "American cool" looks. Disappointed by the Internet selection of classic American brands, store founders Jocelyn Gailliot, Madeline Grayson, and September Rinnier started Tuckernuck to bring consumers a host of all-American clothing, accessory and home décor brands right to their fingertips. Now, their first ever storefront in Georgetown will make this selection available all under one roof.
"Georgetown has always been home to us from our first office above an old garage to our current office on the quaint cobblestones of Potomac Street," says Gailliot. "It's natural that our first concept store would be in our own backyard where specialty stores are few and far between these days."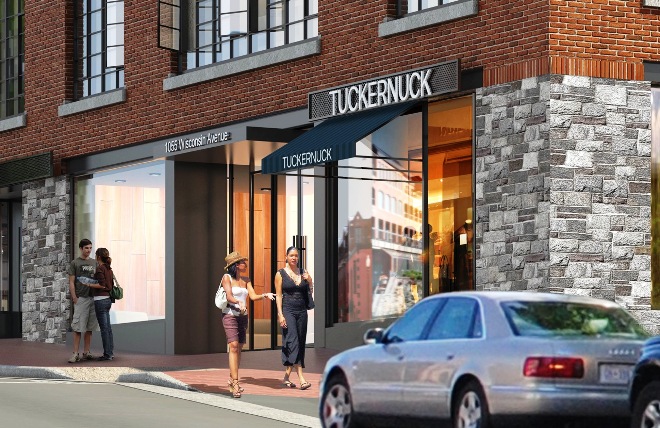 Staying true to the store's concept: "Classic American Cool, Rediscovered," Tuckernuck storeowners plan to feature original lifestyle themes with new product assortments every month. The store will feature a Monogram Bar where customers can work with a specialist to purchase monogrammed gifts and clothes, as well as a "Best Sellers Wall," which will offer classic items like Barbour jackets, Sperry boat shoes and Saint James striped shirts year-round.
"We look forward to being a part of the continued success of homegrown entrepreneurs, bringing more successful e-commerce retail, like Tuckernuck, to Main Street," said Philippe Lanier, vice president of EastBanc. "Just as we've retained Sweetgreen in our portfolio, we hope to sustain as successful and long-lasting a relationship with Tuckernuck and their team."
Tuckernuck is situated in a prime retail location in the heart of Georgetown and will integrate seamlessly into the fashion corridor, adding classic American style to an array of distinguished designer brands. Securing Tuckernuck at 1055 High rounds out the two available retail spaces for the condominium property and complements other luxury fashion brands in the EastBanc and Jamestown Georgetown Renaissance portfolio, which also includes Rent the Runway, Calypso St. Barth, Intermix, Bonobos and popular home goods retailers like Baker Furniture, Calligaris and Circa Lighting.