Truffles, Truffles, Truffles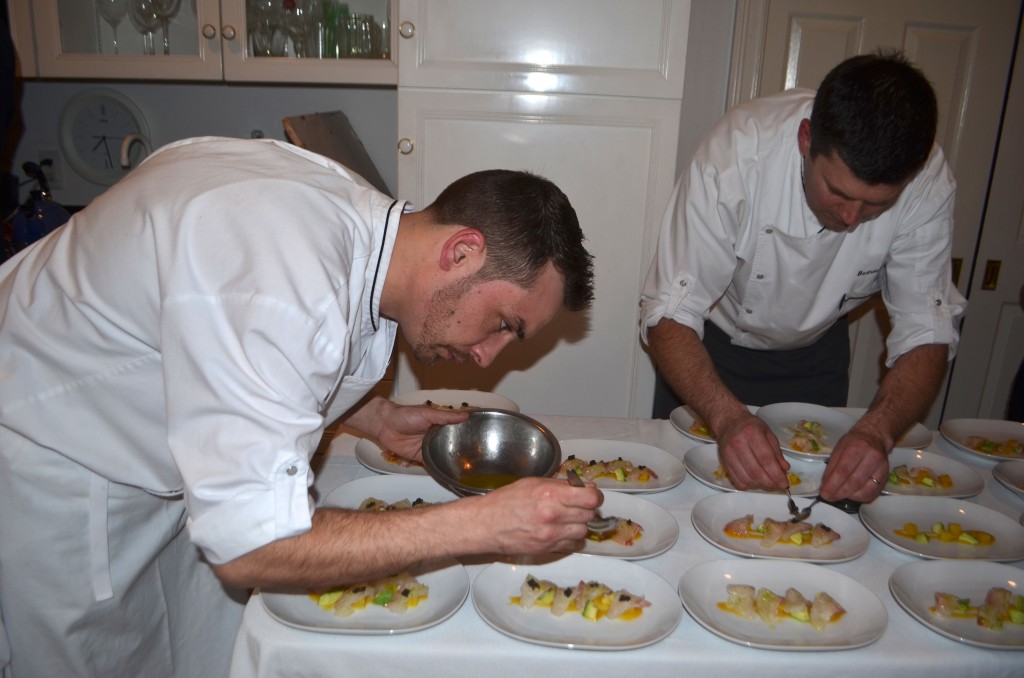 It was all about truffles (often referred to as "diamonds of the kitchen") at the home of Winston Lord where friends gathered to celebrate "Sips and Sups" – a major celebration of food and community in the Washington, DC metro area. That would be as in Mini Duck Pate en Croute, Croque Madame with Black Truffle, Arancini, Steat Tartate or Cheese Fondue Ravioli with Shaved Black Truffle of Atlantic Turbot with Vermouth Emulsion, Lee, Black Truffle. Anyway, you get the point, truffles made their way from France and Italy into the Winston home.
"Sips and Suppers" began with Alice Waters, an American chef, restaurateur, activist and author famous for using organic and locally-grown ingredients to raise the awareness of homelessness and hunger in the nation's capital and to promote efforts to develop sustainable and local solutions to these challenges.
On Saturday, Sips celebrated the contribution young people make to feeding and supporting their community at the Newseum featuring top artisan chefs and mixologits preparing their signature dishes and drinks and featuring a live jazz band. On Sunday, Suppers featured some of the country's finest chefs preparing meals in approximately 30 private homes throughout the city to benefit DC Central Kitchen and Martha's Table.