A Tribute To Momma Williams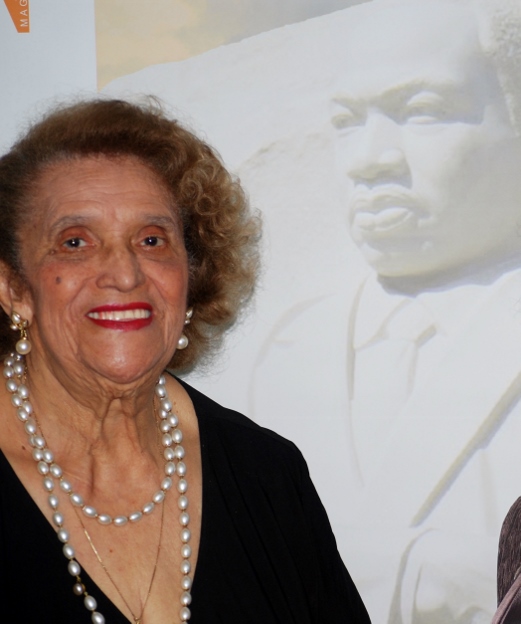 With uplifting spirituals, friends and family paid a nearly four-hour musical tribute to "Momma Williams" at a celebration of life Saturday at one of Virginia E. Hayes Williams' favorite venues, the Duke Ellington School of The Arts in Georgetown.
Former Mayor Anthony "Tony" Williams and a host of others took the stage to relate to 800+ attendees sometimes humorous, sometimes touching, always true to life episodes in the action-packed life of a woman often hailed as "The First Mother of D.C." That title stems from her deep involvement with her son's successful run for mayor.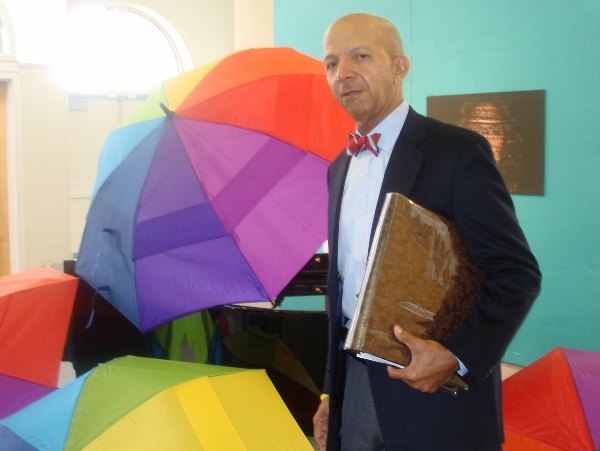 She had been a hands-on political activist both in Los Angeles, where she helped elect Mayor Tom Bradley, and in D.C., where she was a force in the election campaign of Mayor Vincent Gray and several council members.
She was laid to rest in her hometown of Los Angeles, where she passed away on January 23 after a short illness.
Peggy Cooper-Cafritz, co-founder of the Duke Ellington School of the Arts, announced that the Eugene B. Casey Foundation was establishing a $1 million Virginia E. Hayes Williams fund that will award annual financial aid to a junior or senior who excels in the performance field of opera. Mrs. Williams had sung professionally in films (notably, Carmen and Porgy and Bess) and on stage during her lifetime. She especially loved operatic music. One of her proudest moments is when Martin Luther King heard her sing and he requested an encore.
She would have cherished the performances of the Duke Ellington Show Choir, the Washington Performance Arts Society Children of the Gospel Choir, Duke Ellington alum Angeli Ferrett, violinist Nathaniel Heyder, pianist Josephine Riggs, and her granddaughters Erika C. E. Williams and Christian E. Pickett.
Among those paying tribute from the stage were Tony Williams, Mayor Gray, Jan Du Plain, Catfish Mayfield Hunter, Lee Brian Reba, Dorothy and Bill McSweeny, Councilmember Kenyon McDuffie, Dr. Vincent Jones, Frances Buckson, Shirley Haulsey, The Rev. Lewis Anthony, Pat Elwood, Judith Terra, Jessica Williams, Alexandrea Williams, and Lewis Williams.
Tony Williams left the audience laughing when he recalled how one time his mother was driving her huge old beat-up car with him in the passenger seat. She combed her hair. Put on makeup. Beautifying herself for the event they were going to…all the while, looking in the front and rearview mirrors.
Alarmed, he felt the car drifting toward a line. So, he touched the wheel to steer it back on course. "Don't you ever touch the steering wheel when I am driving," Momma Williams admonished her son. It was her mission, her car, her pride, her driving. Tony said he never did that again. Momma ruled.
Jan Du Plain recalled when she and Mrs. Williams went to a performance of Gershwin music at Ford's Theater. The pianist started to play "Summertime" and invited the audience to sing along. Suddenly, he stopped, peered into the darkened audience. One voice, above all others, was beautiful. It was Mrs. Williams'. He invited her up onstage to perform with him. She did, singing every verse of the song…"Summertime, and the livin' is easy. Fish are jumpin' and the cotton is high…"
She received a standing ovation.
Lee Brian Reba, a close friend of Mrs. Williams, brought to the ceremonies multi-colored umbrellas to carry as the procession departed, in remembrance of Momma Williams' autobiographical book, Living Under God's Umbrella.
Reba, also noted in his eulogy, the mindset of Momma Williams by saying:
"Mother Williams loved each and every one of you -- she loved all of us, she loved this city. Let's make her proud, and let us honor her life and legacy, by giving more of ourselves each day...after all-- we are all living under God's umbrella. Let us all commit to an act of kindness. Let us all commit to making a difference. Let us all commit to either mentoring a child, helping the homeless, or being there for our seniors."