A tribute to a great man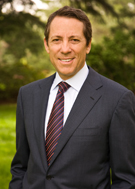 Family, close friends and colleagues of the late Joe E. Robert Jr. will gather Wednesday for a special lunch in Georgetown to honor the remarkable life of a man who made the capital region and all he touched with his thoughtfulness so much better.
Mr. Robert, 59, passed away last week after a long illness. He founded Fight Night for children in D.C. and donated generously to many causes that benefitted children's health and education.
"He was a great guy, very honorable," said Franco Nuschese, principal owner of Cafe Milano and a friend of Mr. Robert. "I hope he inspired a lot of people to do philanthropic work; he certainly was my inspiration. And he taught me that one doesn't have to have a lot of money to do philanthropic work."
The private gathering will be at Cafe Milano, which will be closed Wednesday for the lunch until 3 pm (Dec. 14).