Tribute to the Diplomatic Shutterbug 'Albert'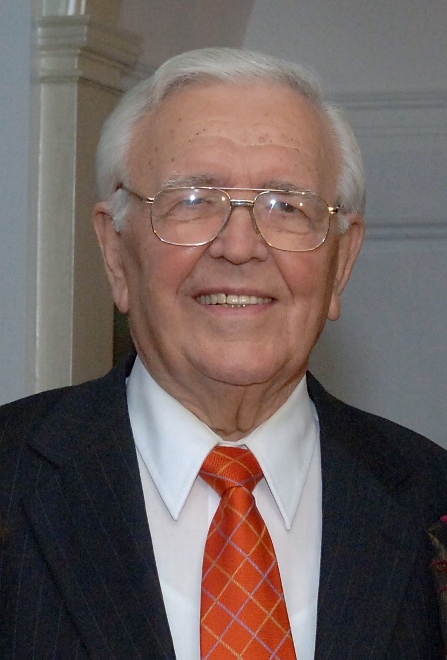 A posthumous tribute to DC photographer Albert Mogzec, who covered Washington's international and diplomatic community for 50 years, was held Saturday night at the Bahrain Embassy as a celebration of what would have been his 85th birthday.
The occasion also marked the 49th birthday of the Ambassador of the Kingdom of Bahrain to the U.S., Houda Ezra Nonoo, who was honored with a cake and a "Happy Birthday" song led by professional vocalist Jerome Barry, founder of The Embassy Series.
Mogzec, born in 1928, died earlier this year. He left a legacy of thousands of historic photographs taken at social events at embassies, the State Department, private and public charitable functions, and diplomatic soirees around the city.
Mr. Mogzec, who always dressed elegantly for any occasion he covered, was also noted for his charming personality.
Co-hostess Jan Du Plain noted that not many people could pronounce Mogzec's last name so everybody just called him "Albert"
In remarks read by DC Director of Protocol and International Affairs Patricia Elwood, DC MayorVincent Gray recognized Mogzec as one of the "best-known and consistent figures in the diplomatic community over the span of many decades.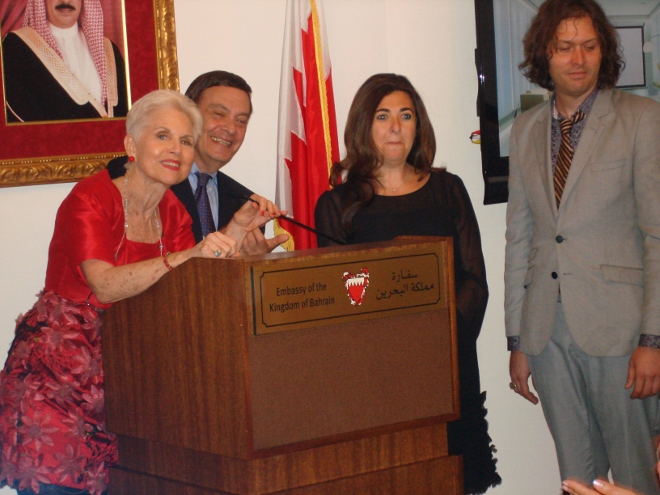 "Known for his wonderful smile and full head of white hair, this special photographer emigrated to the U.S. from Poland in 1950. He was a survivor of the prison camps during the Holocaust and went on to serve his new country well. After arriving in the United States, he joined the Army and fought in the Korean War in the 101st Airborne Division. He was a member of the White House News Photographers Association and photographed 11 presidents," said Gray in the tribute.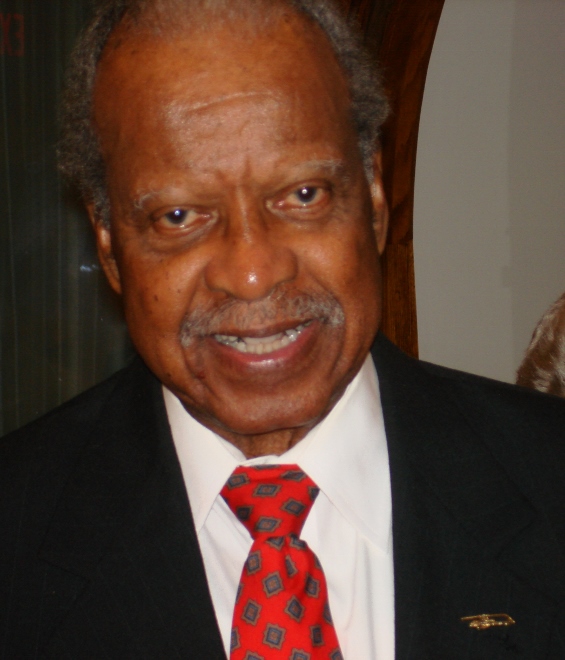 "The Diplomatic Shutterbug, as he was labeled by some, photographed almost every ambassador who served in Washington for many years."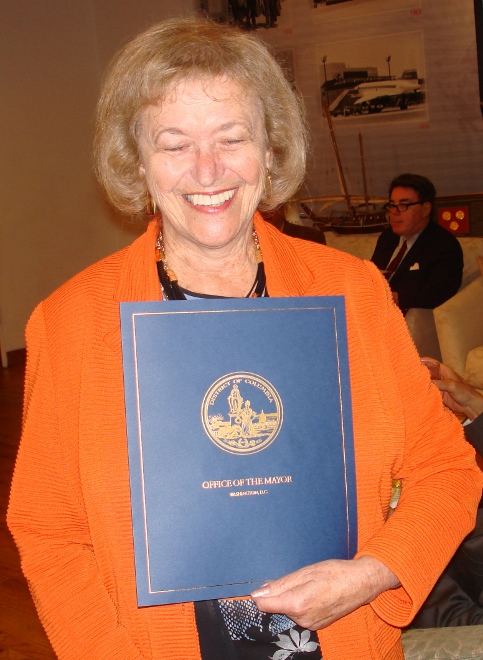 Attending the tribute dinner were Mogzec's many friends, among others, Wilbur Luck who cracked up the audience of about 90 with his recollections of Mogzec's eventful life. For one thing, Luck said he never could figure out if Mogzec actually put film in his camera for some events.
Other friends attending included Bulgarian Ambassador Elena Poptodorova; Oman Ambassador Hunaina Sultan Ahmed Al Mughairy; Philippines Ambassador Jose Lampe Cuisia Jr.; former Iraq Ambassador Samir Shakir Mahmood Sumaida'ie; Washington Diplomat Magazine executives Victor Shiblie and Anna Gawel; PR executive Linda Greene; Chair of the DC Arts and Humanities Commission Judith Terra, and D.C. activist Virginia E. Hayes Williams.
Mogzec's daughter Wanda Mogzec and grandson Jeremy Carlstedt assisted with the program and the photo exhibit.