Town Hall: where everybody knows your name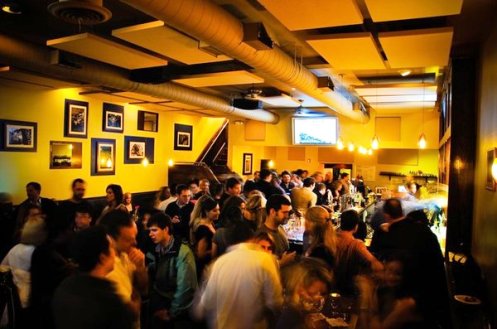 Town Hall is a true neighborhood tavern where everyone from Glover Park knows each other and everyone new to the scene is welcome. Town Hall was created by five friends who wanted to have a place where the food was great, the bar scene was vibrant, service was friendly and everyone felt at home. And they've succeeded.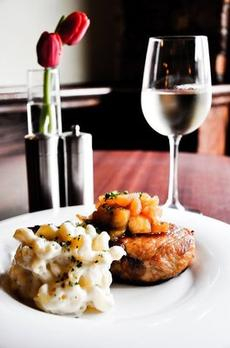 Not the place to go for typical bar food, Town Hall is not just mixed nuts in a bowl, but rather breaks the stereotype with fare that would rival any white tablecloth establishment while providing the comfortable setting of a neighborhood restaurant. Prices are surprisingly reasonable and the menu is ambitious. Patrons have the choice to feast on anything from grilled cheese with tomato soup to tuna tartare to the pork chop with goat cheese mac & cheese. And none of these options comes with a side of regret. It's all delicious.
The establishment has two floors with a classic pub atmosphere: dark wooden bars, soft lighting, and flat screen televisions for the sports fanatics. Unlike many traditional taverns, Town Hall's ceilings are high, the décor is comfortable and there's ample room to breeze around to that guy or gal eyeing you on the other side of the bar.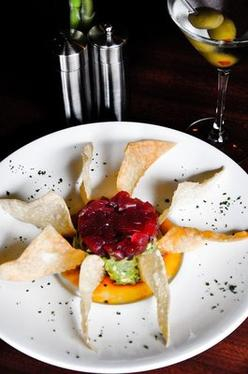 Known by many as "The Cheers of D.C.," the staff is friendly, attentive, and generally interested in finding out what you're about. James L. on Yelp.com wrote, "Everyone goes out of their way to make you feel welcome. If you stop in a few times, it's easy to become a regular."
This gregarious and personable demeanor rubs off on the patrons, creating a social atmosphere that is buzzing with the lively banter of young professiona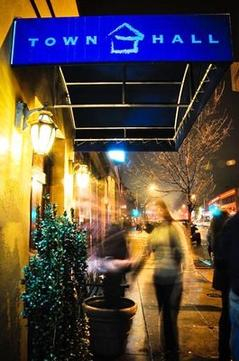 ls. With an inclusive scene like theirs, great specials like Tuesday night half price wine night and their regular weekday happy hours, Town Hall feeds the need for familiarity in the midst of bustling city life.
Become a part of the Town Hall community with an Open Bar happy hour THIS Thursday, July 14th from 7:00-8:00 pm. For just $5.00 at ForkingDeals you'll get all of the well drinks, draft & domestic beer, and house wine your heart desires. This forking great deal also comes with a wristband good for 15% off food until the kitchen closes at 10:30 pm, but hurry because only 75 wristbands are available!
Town Hall is located at 2218 Wisconsin Avenue. Tel: 202.333.5641