Tour Tunnels & Trapdoors of Tudor Place July 20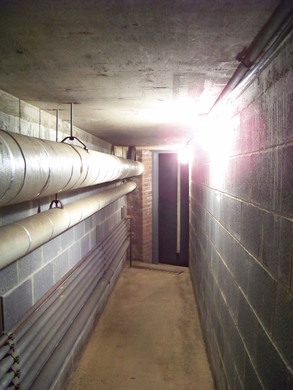 Walk below one of the most historic buildings in Georgetown on this rare tour into the tunnels and trapdoors of Tudor Place on Thursday, July 20, 2017 from 7:00 -9:00 pm.
Six generations of the Peter Family—from founders Thomas and Martha (George Washington's step-granddaughter) to their great-great-great grandson, Armistead Peter 3rd—were born, married, and died in the rooms of this National Historic Landmark in Georgetown.
Designed by the architect of the capitol (and the Octagon House) William Thornton, the house stayed in the family until 1983, when it was deeded over to the Tudor Place Foundation. It's one of America's last intact urban estates from the Federal Era.
Join Atlas Obscura Society DC for an exclusive underground, behind-closed-doors investigation of Tudor Place. Highlights will include: a fallout shelter constructed by owner Armistead Peter 3rd during the height of the Cold War, the so-called "dungeon," the kitchen's trapdoors, and other hidden spaces under this 5.5-acre property.
Register here.