Toulouse-Lautrec on the Belle Époque Feb. 4-Apr. 30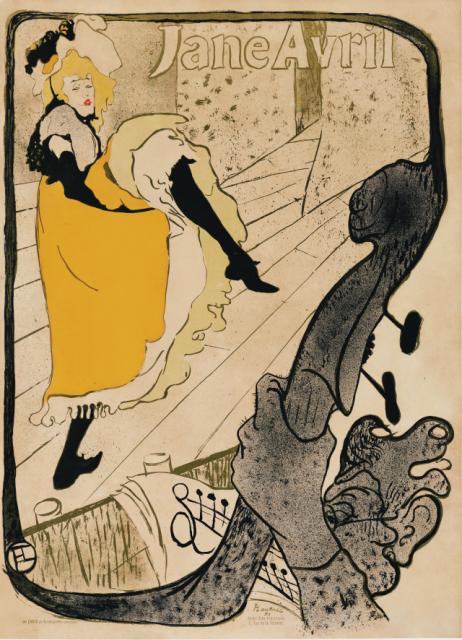 The Phillips Collection is hosting a special exhibition of the works of Henri Toulouse-Lautrec from February 4 through April 30, 2017.
For the first time in the US, Toulouse-Lautrec Illustrates the Belle Époque presents one of the foremost collections of the artist's prints and posters. Drawn from the artist's most prolific years exploring lithography, these iconic images and rarely exhibited unique proofs provide insight into his innovative and complex printmaking process. Encompassing nearly 100 examples of incomparable quality and color, these prints depict daily life and celebrate the premier performers of the belle époque—Aristide Bruant, Marcelle Lender, Cha-U-Kao and others—cleverly caricatured through Toulouse-Lautrec's perceptive skills of observation and transformation. His modern aesthetic and sharp wit immortalized Paris's celebrity elite, embraced bohemian culture, and fueled the public imagination.
Henri de Toulouse-Lautrec (1864–1901) captured the heart of Parisian nightlife in dynamic cabaret and café-concert scenes inspired by the city's burgeoning entertainment district. A frequent visitor to lively hotspots in Montmartre, like the Chat Noir, Mirliton, and Moulin Rouge, his record of local amusements fashioned a portrait of modern life. Toulouse-Lautrec's arrival in the City of Light coincided with a resurgence in printmaking, and his experiments with lithography revolutionized the field.
The Phillips Collection is located at 1600 21st Street NW.