Torch Song Trilogy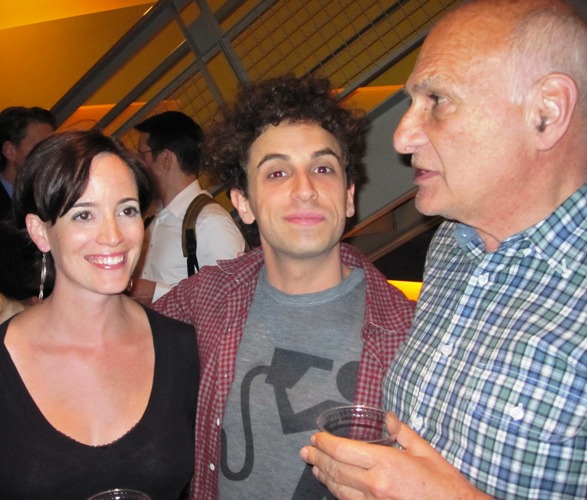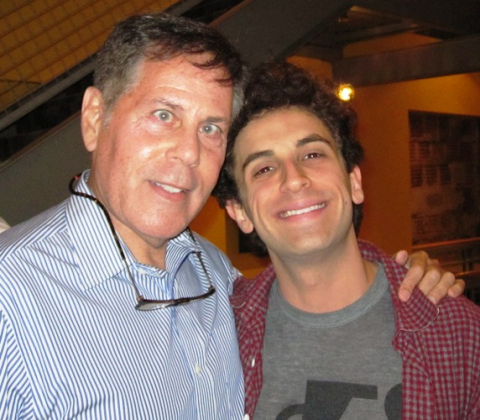 Run, don't walk, to see this play. Every time Michael Kahn directs a play my Java House coffee house group does a theater party. We go to see the play and Michael invites the cast to join us for cocktails after the play. I have seen a lot of great plays that way and met many incredible actors. Torch Song Trilogy and its cast easily join the best we have ever seen. This play belongs on Broadway.
It's not often that D.C. gets a revival of a play that lives up to the original but Torch Song Trilogy is such a play. I am old enough to have seen the brilliant Harvey Fierstein on Broadway when the play first opened in January of 1982 when it won a Tony award. It was the beginning of AIDS and a different time for the LGBT community.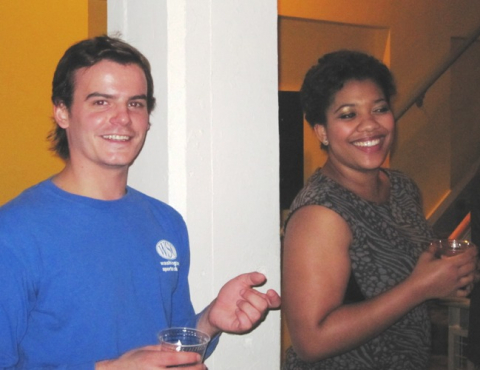 My fear when my good friend director extraordinaire and Tony winner Michael Kahn said he was going to direct Torch Song at the Studio Theatre was that it would be dated and may not attract an audience. How wrong I was. Stories of love and relationships are never dated because they are about our lives. Gay, straight or bi (as the character Ed played so well by Todd Lawson), everyone can relate. The passion and pathos are palpable from the entire cast but Brandon Uranowitz who plays Arnold is a totally amazing standout. His every move, his every facial expression, his every inflection and tone are perfect. He doesn't play Arnold as Harvey Fierstein, he makes Arnold his own, and the result is a bravura performance in every way.
Arnold is a drag queen with a desire to love and be loved. And in three acts Arnold's life unfolds before us and we see his relationships with his bi-lover Ed; Ed's wife Laurel, the very beautiful and talented Sarah Grace Wilson; Alan the young man he takes as his partner who then loses his life to a horrific hate crime, played by the talented Alex Mills (a senior member at age 22 of the Synetic Theater Company); and in the final act his son played by Michael Lee Brown; and his overbearing and tragically homophobic mother played to perfection by Gordana Rashovich. The play opens with the beautiful and talented Ashleigh King (Lady Blues) on stage singing and she appears throughout the play as the scenes and feelings portrayed onstage change and the audience falls in love with the characters and all that is going on in their lives and how they manage to relate to each other. Adding to this great night in the theater is the pianist George Fulginiti-Shakar; set design by James Noone; lighting by Peter West; costumes by Frank Labovitz; and music by Eric Shimelonis.
Torch Song Trilogyis a night in the theater not to be missed. You will laugh and you will cry and you will talk about the play to your friends and loved ones. It is a play about all of us. It has just been extended at the Studio Theatre and I would urge you to buy your tickets today.