Top Chef All-Star Comes to Georgetown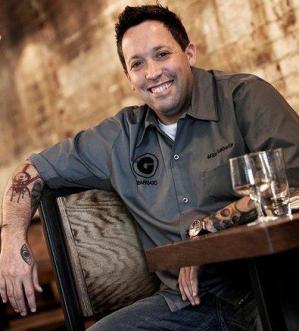 An unfortunate fire led to the birth of what is predicted to be one of Georgetown's new hot spots. Hook Restaurant fell victim to the flames, but in its place will rise Bandolero, a small-plate Mexican restaurant run by celebrity chef Mike Isabella.
Bandolero is set to open in March 2012 with a much different feel than the previous establishment in its place.
In a press release Isabella uses words like "high-volume" and "high-energy" to describe his vision for his newest project. He wants to keep the people of Georgetown on their toes with frequent changes to the menu, and a cocktail menu that will incorporate inventive ingredients. We can expect to see small-plate versions and creative twists on his menu items that will include tacos, fajitas, vegetables, and salsas.
Top Chef fans know that Mike Isabella is known for blending all types of cultures and flavors into his food, so we are sure this restaurant will be anything but conventional.
We asked around Georgetown to see if people were excited about the arrival of the Mexican restaurant and the Top Chef star, or if his presence was going to ruin the small-town feel Georgetown has going for them. The response was overwhelmingly positive.
"I'm excited about a place like that opening up here," says Georgetown resident Will Weeks. "My friends and I are always looking for new places to try and I think that vibe would fit in great here."
Mary Kelley says, "Georgetown is in need of a little flavor. I think a new Mexican restaurant would be a great way to spice us up a little."
Bandolero will open in early March at 3241 M Street, NW.
Tell us what you think of a new Mexican restaurant opening in Georgetown! Comment below, Facebook, or Tweet us.