The Top 5 Foods That Prevent Heart Disease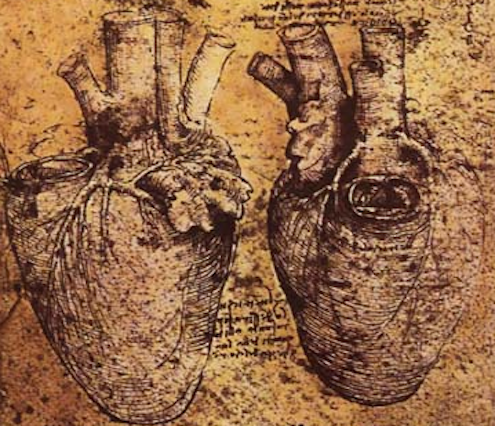 In 2012, 45.4% of all heart disease deaths could be attributed to inadequate intake of certain foods, according to a recently published study in the Journal of the American Medical Association.
We've known for decades that what you eat significantly affects heart disease risk factors such as high blood pressure, high cholesterol, hemorrhages, diabetes, and inflammation. These results were based on a variety of different kinds of studies - epidemiologic, prospective, and clinical trials - set out to quantify the effect of specific foods on heart disease deaths.
The Intake of These Top 5 Foods, In Order of Predominance, Affect Your Heart Most Dramatically
1. High Sodium: Sodium, usually eaten in the form of salt, which is half sodium, pulls fluid into your blood vessels. This extra fluid increases the force of the blood against artery walls, reducing the flow of blood to your organs, making it harder for your heart to pump the blood efficiently, and damaging your heart. This excess force (or "pressure") stresses the artery walls, potentially causing tears, blood clots, aneurysms and strokes. The recommendation is to take in less than 2,300 mg daily. Most Americans eat at least double that.
2. Low Nuts and Seeds: Epidemiological studies have found for decades that nut and seed eaters around the world have fewer heart attacks. The oil in nuts contains nutrients which seem to have a positive impact on heart function and increases good cholesterol, which helps prevent bad cholesterol from clogging the arteries. Also, studies show nuts and seeds help keep body weight down, a major risk factor for heart disease. Eat 2 ounces per day for maximum effect.
3. High Processed Meats: Processed meats such as hot dogs, bacon, sausage, bologna and ham are a major sodium source. They're also usually high in saturated fats, which increase bad cholesterol. Since they are the highest dietary factor correlated with cancer, this gives you another reason to minimize processed meats. But when on the occasions that you might eat them, to minimize potential damage, pair with foods high in potassium and antioxidants, such as fruits and vegetables. Potassium and antioxidants may help neutralize the effects of sodium and the chemicals used in meat processing.
4. Low Omega-3-Fatty Acid Fish: Omega-3-Fatty Acids help prevent heart disease in many ways. They prevent irregular heart beat, reduce fatty placques inside artery walls, decrease blood clotting, tryglycerides (blood fats), increase good cholesterol and decrease inflammation. The American Heart Association recommends eating about 12 ounces of fatty fish weekly.
5. Low Fruit and Vegetables: Fruits and vegetables have many qualities responsible for the reduction of heart disease risk. They are high in potassium, which helps neutralize the effect of sodium on blood volume by pulling fluid from the arteries, reducing the blood's pressure on the artery walls. They are high in water content, which studies show helps you feel more full with fewer calories, thus aiding weight loss (high body fat is the primary controllable risk factor for heart disease). Health authorities at the National Institutes of Health, and the U.S. Dietary Guidelines recommend 5 cups of fruits and/or vegetables daily. They should comprise at least half of the volume on your plates.