Tony & Joe's Hosts Oyster Lovers and Runners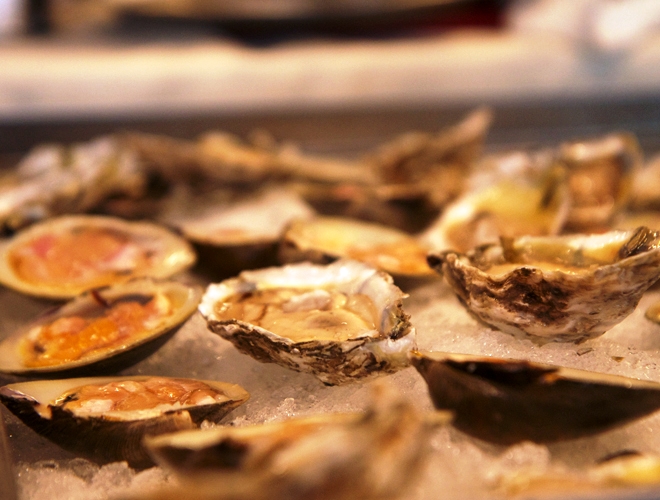 Oyster lovers and runners, mark your calendar for Marine Corps Marathon (MCM) Weekend at Tony & Joe's Seafood Place at Washington Harbour on the Georgetown Waterfront, October 24-27, 2013.
Kick off Marine Corps Marathon at Tony & Joe's Georgetown Waterfront bar and let the celebration continue all weekend. Runners can indulge in carb-loading with a $4 special on Yuengling drafts from America's oldest brewery. This beer special will be available Thursday through Sunday, October 24-27.
Don't miss the main event Saturday, October 26.
Tony & Joe's will host the first annual Georgetown Shuck It! Oyster Festival, from 2:00 to 6:00 pm. Guests are invited to enjoy a variety of the freshest raw, grilled and fried oysters from Maryland, New England and Canada, with craft beer pairings, and delicious seafood sides, for $75 (all inclusive).
With proof of marathon participation, MCM runners can join the fun for just $45—all you can eat and still run. Tickets are now available online. Shuck It! will benefit Oyster Recovery Partnership, a large-scale restoration program to plant disease-free oysters back into the Chesapeake Bay.
The 38th Marine Corps Marathon will be held on Sunday, October 27, 2013. Tony & Joe's welcomes all for a MCM Finishers Brunch! Doors open early at 10:00 am, and brunch will be served until 3:30pm—allowing plenty of time for runners to join family and friends.
For just $35, all guests can enjoy Tony & Joe's famous brunch buffet, including a live jazz band, mimosas, omelets, fresh Belgian waffles, a carving station and more. Click here for the voucher. Reservations are recommended.
Tony & Joe's invites all runners to return to the Washington Harbour for a Lobster Celebration Dinner.
End the weekend right and celebrate 26.2 with a meal fit for a king (or queen). With an event bib, runners can indulge in fresh lobster and a side Caesar salad for just $20, while supplies last. Reservations are recommended; call 202.944.4545.