Tony & Joe's and Nick's Riverside Grill Reopen Georgetown Waterfront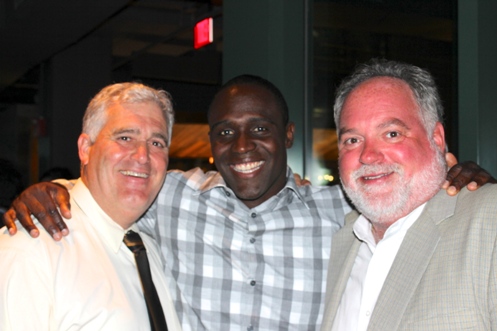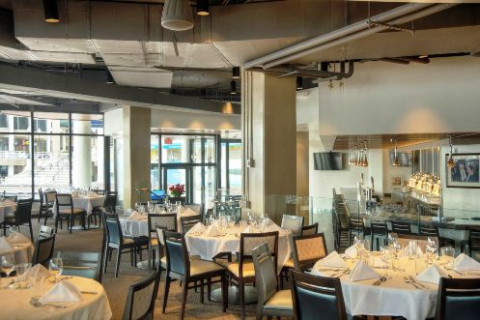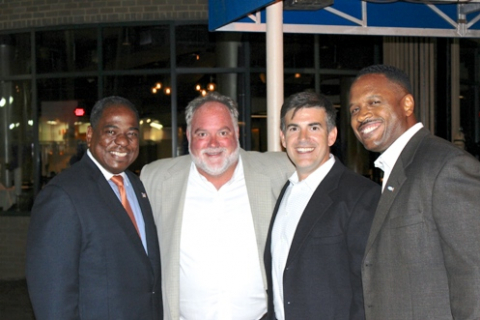 It's been 25 years almost to the day that Tony and Joe's first opened its doors at the new Washington Harbour in 1987.And now nineteen months after the flood and over four million dollars in renovations, a new chef with an innovative menu, a fresh, lean design and a fabulous interior begins a new chapter for the Cibel family restaurants as they inaugurate their 26th year in business with a brand new outlook.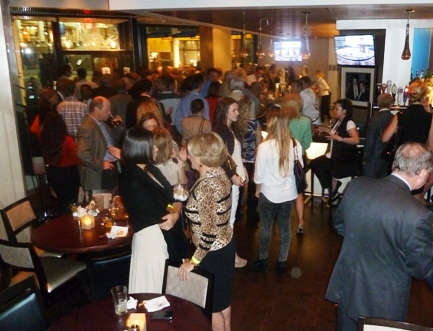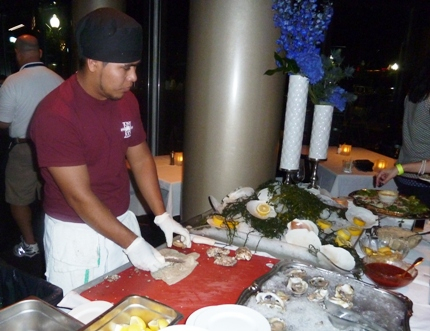 Tuesday night marked the official grand reopening of Tony and Joe's Seafood Place and Nick's Riverside Grill. The Cibel Family again opened their doors on Tuesday evening to welcome back loyal customers, sports celebrities, local politicians and area VIPs to show off the new design. A lot has changed, but many of the things that made Tony and Joe's great have remained, such as the Sunday Brunch, the family hands-on influence, the best outdoor dining with fabulous views, full service bars and the fact that the harbour remains a Washington institution.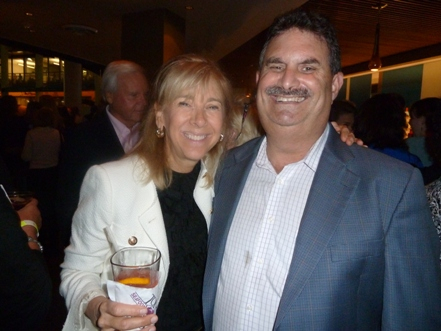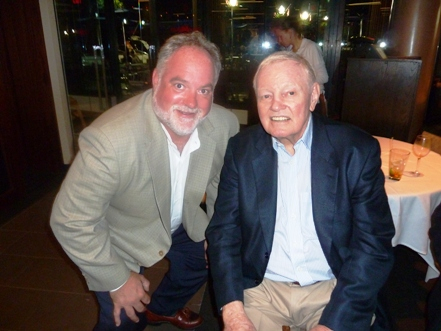 Original owner Tony Cibel told his guests, "It's great to be at the best spot in the city made even better by the new additions. We can't thank you enough for all your patience and support over the past year and a half. Now it's time to come have fun at the Harbour again!"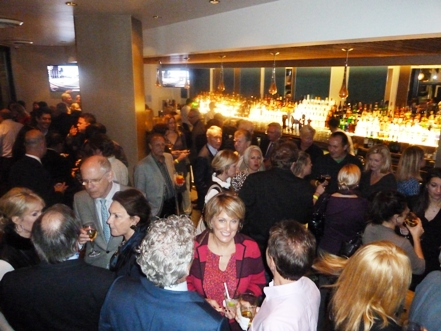 Both restaurants were re-designed by Gensler Architects, a nationally reknowned architectural firm with a strong local K Street presence. Tony and Joe's is newly designed with a clean, crisp open floor plan with the primary focus on the stunning waterfront view that can now seat up to 250 diners. Nick's Riverside Grill is a split level edgy contemporary blend of glass, rustic barn wood walls and table tops, and a beautiful high sheen, concrete bar surrounded by flat screens TVs and open ceiling to floor windows overlooking the Potomac River.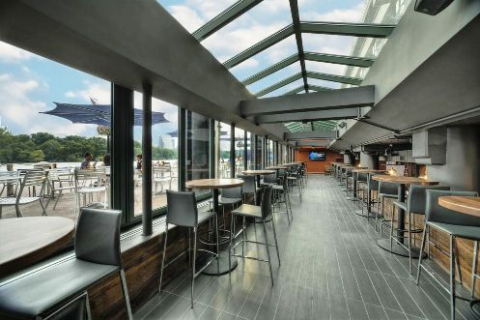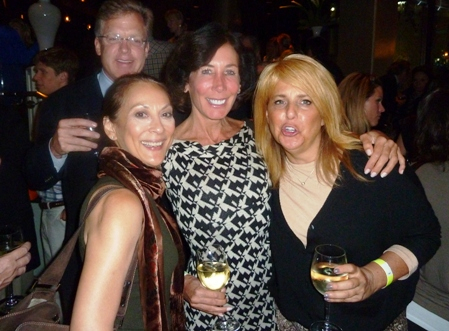 Nick's adjacent dining room overlooks the fountain side of the harbour as well and features a cozy fireplace...an equally fun place as a sports bar or just hanging out with friends to talk politics.
When describing the fare at the newly renovated restaurants, Chef David Stein, plucked from swishy Bistro St. Michael's on the Eastern Shore, says, "It's all about the seafood at Tony and Joe's Seafood Place, while the cuisine at Nick's Riverside Grill is considered new American cooking with an array of tartines, mussels, chowders and casual gourmet dining."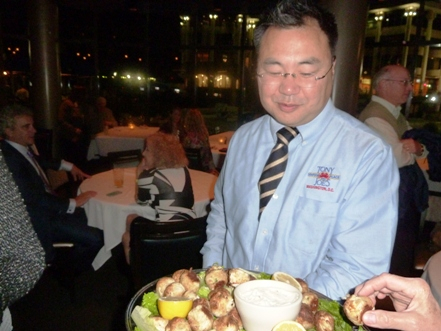 With the recent addition of the newly converted ice skating rink opening later this Fall, all the restaurants on the Waterfront will benefit from the new destination feel that the Harbour will have now that they can enjoy it all year round.
It's hard to believe that on April 18, 2011, when the flood hit their waterfront restaurants at Washington Harbour, the owners thought was that they would never recover from the devastation. Tony and Joe's Seafood Place and Nick's Riverside Grill were knee-deep in muddy river water from front to back, with close to 230 employees without jobs. Now it's all just a bad and distant memory.