Tony & Joe's and Nick's Are Back!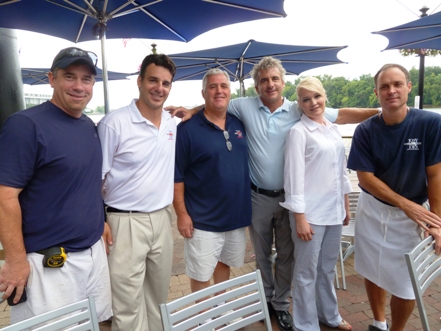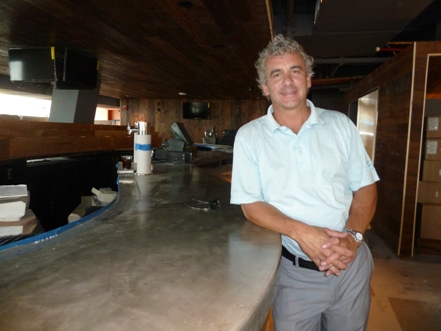 "In the short term, the flood was disastrous," Nick Cibel explained. "But it was a blessing in disguise. We were able to build two completely new facilities." Nick's Riverside Grille was under seven feet of water, Tony & Joe's under three feet last April.
On a sunny Monday morning, only weeks away from re-opening, painters and carpenters and construction crew were out in force when The Georgetown Dish caught up with Nick conferring with staff and his new executive chef, David Stein.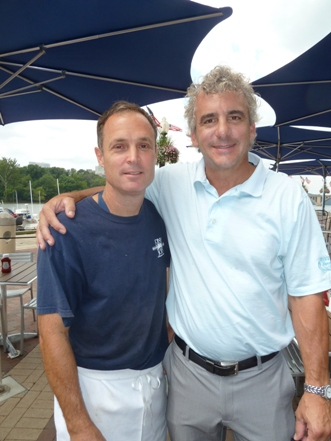 "What I'm most proud of was that we were able to support 40 of our core employees despite not being open for 16 months." Yes, it's really been that long since the Washington Harbour floodgates were not raised one storm-filled evening last spring.
This fall it will be 25 years since Tony & Joe's opened and it remains the only original Georgetown Waterfront restaurant.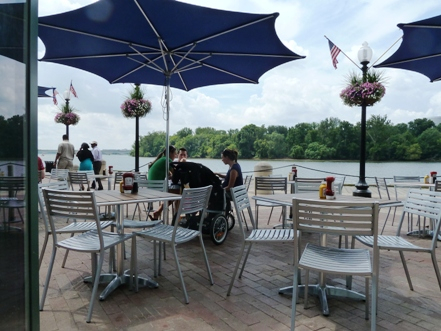 Nick, together with his cousin, Greg Casten, fourth generation Washingtonians, have created a local seafood culinary empire. It started in 1983 with The Dancing Crab on upper Wisconsin Avenue where Nick started working in the kitchen. The crab is still dancing and now Nick's got a brand new kitchen.
Nick's dad Tony Cibel is the principal owner of Tony & Joe's (since 1987) and Nick's, which opened in1992. Greg Casten owns ProFish, started in 1988, is now OceanPro Industries Ltd. In the beginning, they supplied only two seafood restaurants, both of which Casten operated. "There was one pickup truck, a small thousand square foot facility, one 10 foot by 10 foot walk–in cooler, no computer and just two employees."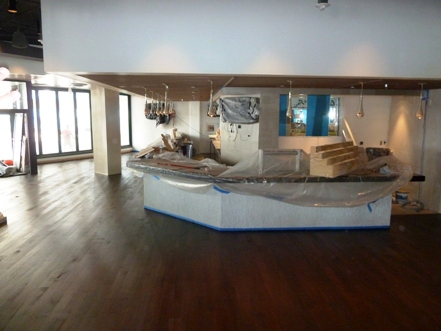 As Nick gave us a tour of the newly expanded Nick's, it was hard to ignore its world-class Potomac view from every curved sliding window. "Nick's is closest to the river anywhere in the city." Huge circular bar, mezzanine level flush with boardwalk, open and airy.
"I miss the view" says Chef David as he scurries back into his gleaming new stainless steel kitchen after three months of outdoor grilling. Formerly chef of Bistro Michaels on the Eastern Shore, David now oversees both facilities. "We're True Blue, using Chesapeake Bay's local ingredients, 80% of our seafood used is from Maryland, says David. "We're introducing a whole new international menu filled with pasta and curry and Korean barbeque," Nick was quick to point out as we inspected the kitchen and tested the new windows.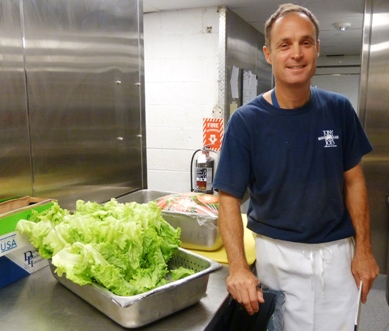 Centerpiece of the riverside complex is a new ice skating rink, "bigger than Rockefeller Center's" slated to open before Christmas. Nick's is planning outdoor lounge seating with a heated grill area.
Adjacent to Nick's, another family business, Mexican restaurant Cabanas has been closed since the flood. "We decide to renegotiate our lease and instead, expand Nick's by a third."
Plan to enjoy the cuisine, hospitality and that view year round!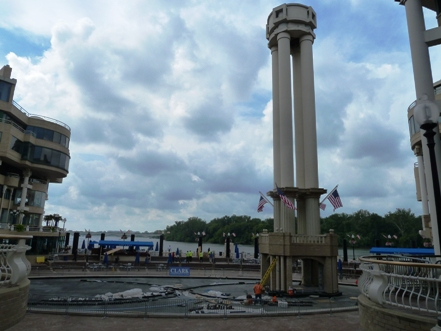 Tony & Joe's is at 3000 K Street. Tel: 202.944.4545 and Nick's is at 3050 K Street. Tel: 202.342.3535