Tom Anderson and Marc Schappell Host Trees for Georgetown Fall Fling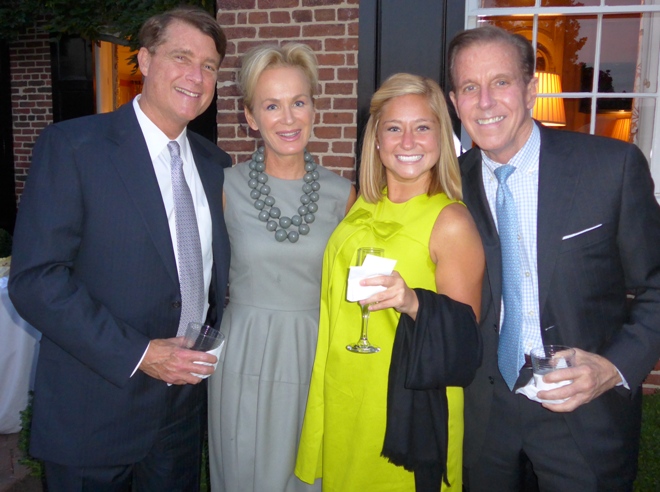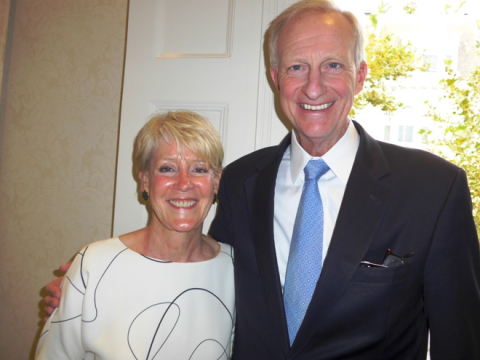 Tom Anderson and Marc Schappell of Washington Fine Properties graciously hosted a lavish Fall Fling cocktail party at their historic Georgetown home Thursday evening in honor of Trees for Georgetown.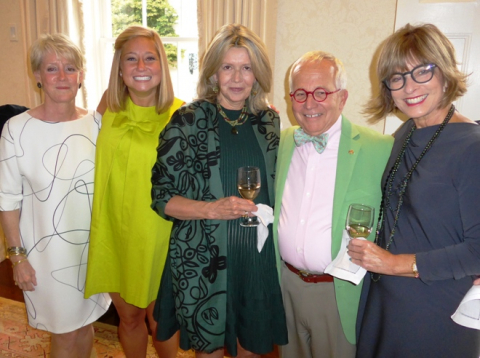 Celebrating its 26th year, a committee of the Citizens Association of Georgetown, Trees for Georgetown is an all-volunteer group that has, since 1989, planted over 2,500 trees, contracted watering services and provided preventive maintenance for at-risk trees.
Trees for Georgetown partners with the D.C. Urban Forestry Administration and Casey Trees in an innovative program to plant residential street trees. Each tree costs about $1,000 to purchase and plant, funded entirely through gifts and grants.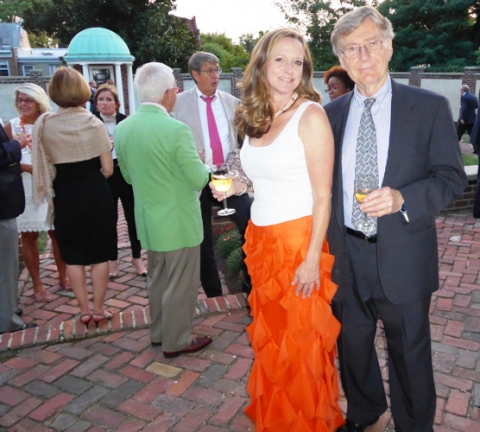 Host Committee Chair Betsy Emes gushed, "Trees for Georgetown owes so many thanks to the generosity of Marc and Tom for a beautiful, FUN party in a unique venue! And thanks goes also to the community for their ongoing support."
Friends and neighbors gathered at 3142 P Street, a home built between 1790 and 1800, and known as the Bodisco House in 1927.
According to documents in the Peabody Room of the Georgetown Public Library, Russian Ambassador Alexander de Bodisco married Harriet Williams, who was given away by Henry Clay there. "The marriage lifted the girl from obscurity to the highest round of the social ladder and the vast wealth of her husband adorned her with flashing jewels that became known the world over." The article continues, "the most superb fête ever given in the District, according to some historians, was given in this house in honor of the birthday of the Emperor Nicholas, when 800 guests were invited."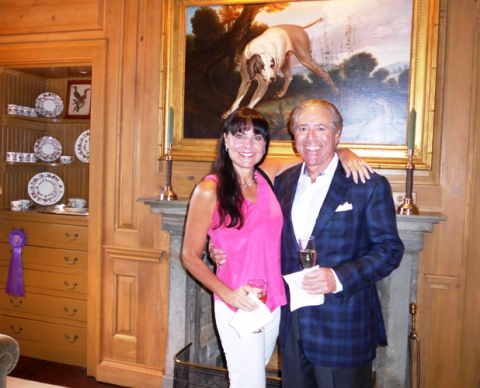 Before the Civil War, 3142 P Street was the home of the Rev. Mr. Simpson, and later it became the residence of William H. Tenney, who owned a mill in Georgetown.
Stunningly redecorated by Susan Beimler Interior Design, the home is a testament to Anderson and Schappell's style and commitment to preserving as much as possible of the rich history of this iconic Georgetown residence.
Fall Fling co-chairs Constance Chatfield-Taylor and Jackie Pletcher joined Host Committee Chair Betsy Emes in greeting guests and sharing recent tree news.
On a perfect Indian Summer eve, friends enjoyed champagne and passed hors d-oeuvres in the lovely garden.
For more information on Trees for Georgetown, email treesforgeorgetown@gmail.com or call 202.337.6767.