Tom Anderson and Marc Schappel Host Georgetown Patron's Party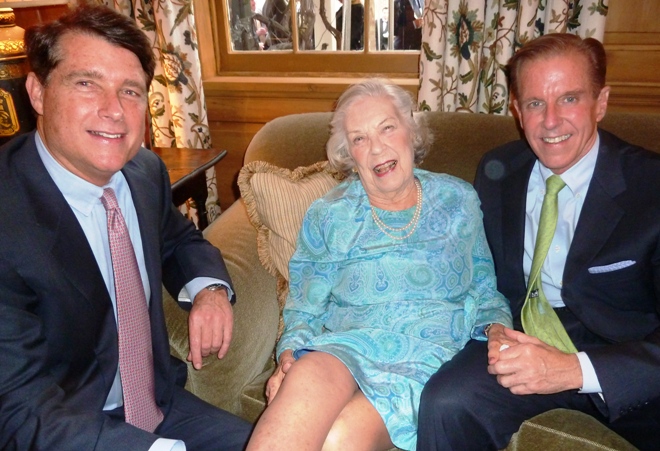 The 2013 Patron's Party for the Georgetown House Tour officially began when Grande Dame of Georgetown, 97-year old Frida Burling arrived, sparkling in turquoise.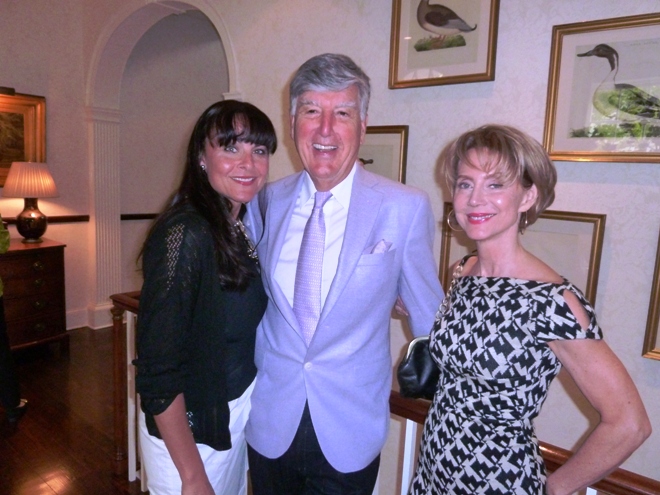 After all, it was Frida's idea a dozen years ago to raise charitable funds for the annual house tour. Past Patron Party hosts have included former Washington Post Executive Editor Ben Bradlee and his wife Sally Quinn, author Kitty Kelley, developer Herb Miller and his wife Patrice, and, sadly, the late Curt Winsor, Bank of Georgetown President and his wife Debbie.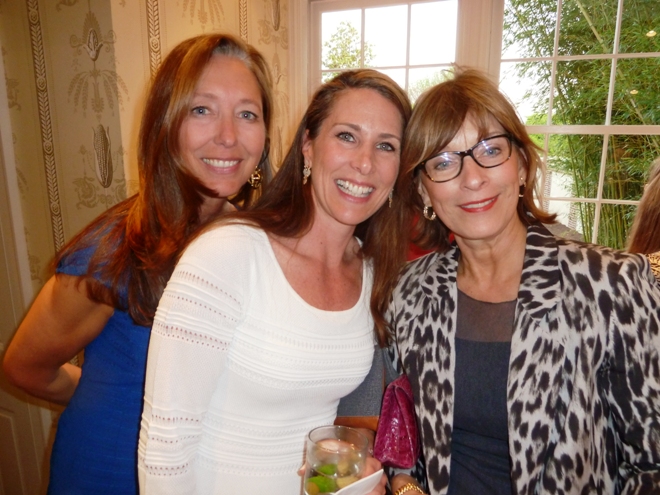 Honoring the residents who have graciously opened their homes for the annual public event (this year on April 27th), the Georgetown House Tour Patrons' Party drew Georgetowners, friends of St. John's Church, and their guests to a landmark Georgetown home for a festive evening.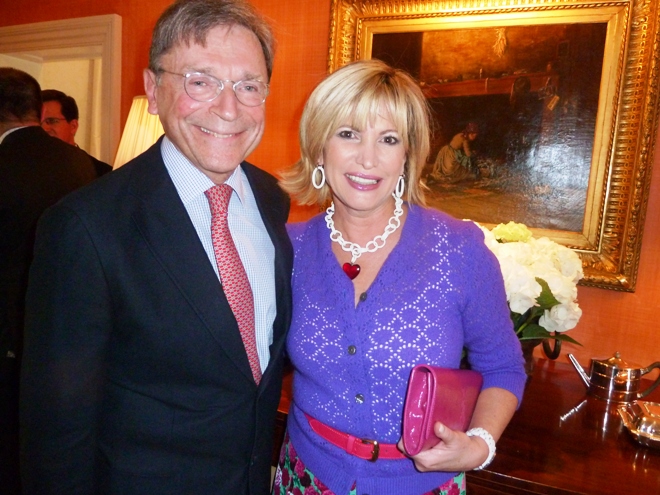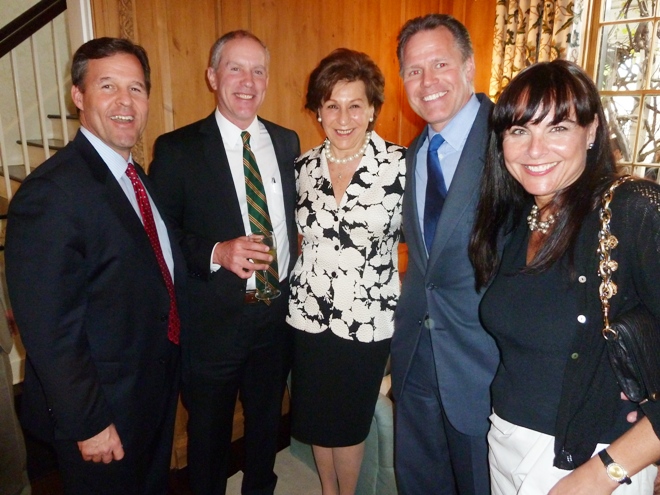 This year's Spring soirée was held at the stately and elegant P Street residence of Tom Anderson and Marc Schappell of Washington Fine Properties. Their early 19th century home, masterfully restored and renovated, was generously opened to several hundred chic and natty guests who enjoyed cocktails and hors d'oeuvres.