Todd Gray rumbles with Chilean chef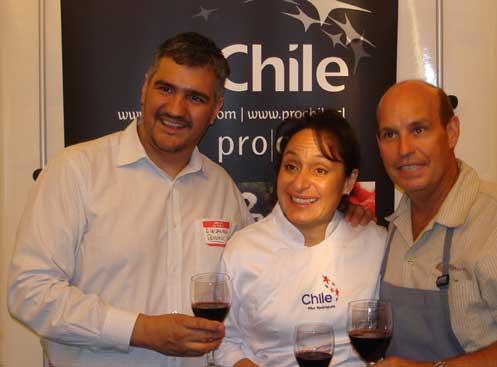 Chef Todd Gray's Watershed restaurant dipped w-a-a-a-y South of the Border – to Chile – Thursday evening to host Chef Pilar Rodriguez's cuisine and pisco drinks as a celebration of Chile's exhibition at the Fancy Food Show this weekend.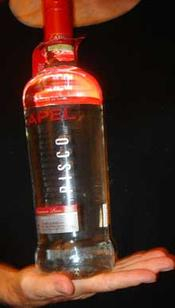 "I'm going to be the chef's assistant this evening," chuckled Gray, the RAMMY's 2011 Chief of the Year, as he chopped, sautéed and poured oil for the event's personable woman executive Chilean cook, Pilar Rodriguez.
Alejandro Buvinic, the Chilean Trade Commissioner in Washington, chatted up the tasting crowd of 60 or so members of the media at Watershed, in NoMa's Hilton Garden Inn. They sampled dishes that bore Chilean titles that flowed off the tongue, but translated deliciously to grilled scallops in garlic oil, lamb chops, king crab stuffed potatoes, crab chupe, red-wine braised beef, and beyond.
A bar poured exceptional Chilean wines paired with each course.
Pitchers of pisco drinks served as a prelude at the celebration, marking Chile's entry into the international culinary scene. One pisco drinker noted that to this day both Peru and Chile affectionately battle on the origin of the drink. Both countries view it as their national spirit. But wherever you go, pisco – distilled from grapes -- is a great way to lighten up the conversations, as proven last night.
As an interesting twist, instead of the traditional lemons used in pisco sours, the event's bartenders used papayas, which created a smooth mellow favor that lulled one into indulging glass after glass.
The Fancy Food Show, open to the trade only, runs Sunday through Tuesday at the Washington Convention Center. Chilean food, wine, oil and other products will be among the more than 180,000 products from more than 80 countries at the show. It is North America's largest specialty food and beverage event.