Today's Lunch: My Take on the All-American Hot Dog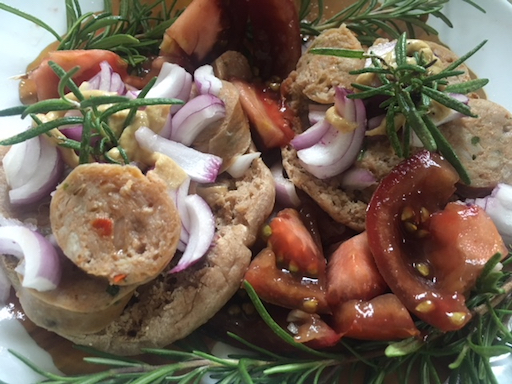 Hot dogs! The all-American classic. My favorite version is a hot dog with mustard & onions. How in the world did I come up with that as a go-to meal (besides it being fast and easy)? Who knows! I never liked hot dogs, or mustard, or onions growing up. But, my tastes changed as I grew up. Children have a natural "neofoodphobia," that is, they're afraid of new food. But we grow out of it and experimenting with new foods can become a pleasure (uh, well, with most adults anyway!).
I still don't really care for hot dogs, but I've discovered chicken sausages that are lighter and even tastier. They come in all kinds of different flavors: sweet italian, spicy italian, sun-dried tomato and basil, and more. I've never liked regular yellow mustard, but when I tried honey mustard, I was hooked. My Swedish mother swears by Swedish mustard, and I like its mild and slightly sweet flavor, too.
So, this has become my "take" on the All (~90%)-American hot dog with mustard & onions. I start with a chicken sausage, which I heat in the microwave.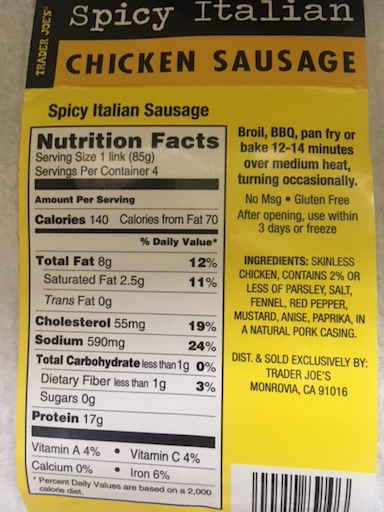 My "bun" is usually a toasted 100% whole wheat English muffin, because that is what I keep on hand for everything, from creating peanut butter and jelly sandwiches (the peanut butter melts in the nooks and crannies!) to fried or scrambled eggs. Of course, to fit on the english muffin, I slice the chicken sausage/hot dog.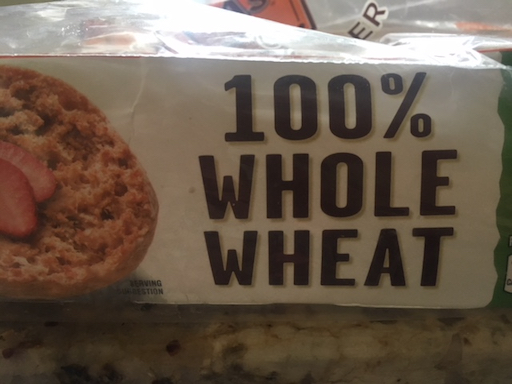 I discovered these wonderfully succulent and sweet mini onions at Quaker Valley Orchards found at either Rose Park's or Dupont Circle's Farmers Market. They get chopped and tossed on...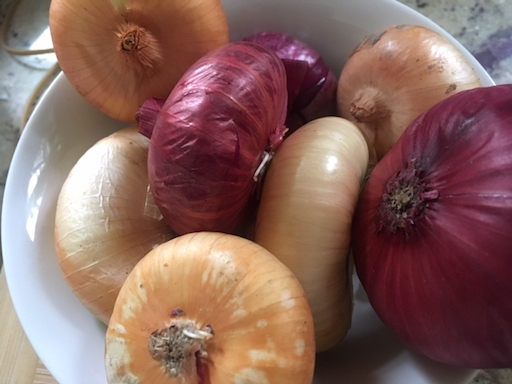 Next, I squirt some swirls of Swedish mustard (I believe it was bought at Ikea) over the top of everything...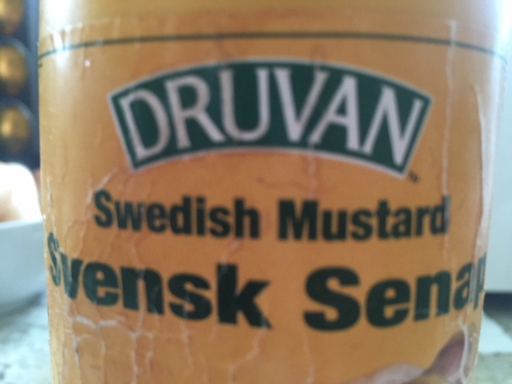 I slice up some fresh tomatoes. The Japanese Kumato tomatoes from the grocery store are great this time of year. Add some fresh rosemary from my garden... And Voila!
Bon Appetit!