A Toast to the Inauguration & A Cool Second Term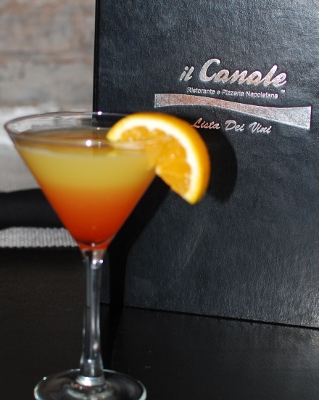 il Canale Ristorante & Pizzeria, Georgetown, is having some political fun with its specials offered during Presidential Inauguration Week, Thursday January 17 through Tuesday January 22.
It's all wrapped up in a price of only $45 (excludes tax and tip). First start off with the Happy-Days-Are-Here-Again Toast of a glass of sparkling prosecco. Then go for the Barack Appetizer which is a platter of crispy tender calamari and zucchini.
You can order from three entrees: The POTUS (Supreme di pollo ai funghi misti) or The Michelle (linguine alle vongole which is pasta with cockle clams served with a cherry tomato and white wine/garlic sauce) or the Mr. Speaker (Branzino al Cartoccio which is Mediterranean Sea bass filet baked in parchment paper with mixed vegetables. From there, have an Entitlement Dessert because you deserve it (tiramisu).
For an after- dinner drink, the special menu offering is A Lift-Up-Your-Spirits Lemoncello.
Between each course you get The Laissez-Faire (all you can eat fresh bread baked on the premises in an open oven).
Il Canale is located at 1063 31st Street. Tel: 202-337-4444.