Tish Alsop Home in Woodley Park On Market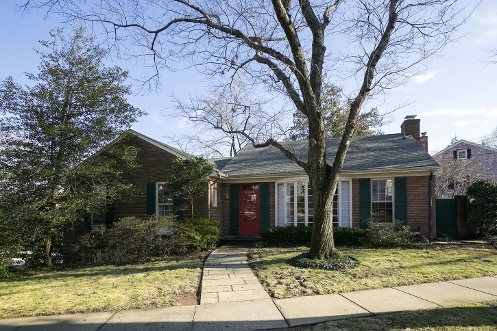 The former home of Patricia "Tish" Alsop in Woodley Park is on the market for $1,690,000, and what a house it is! If the walls could tell amazing stories, pages of history would be retold. The home is listed by Beasley Real Estate.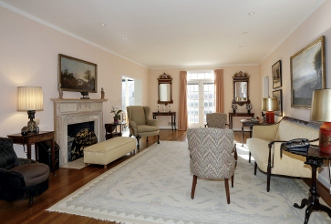 From the outside, it looks like a characteristic Woodley Park home, but the inside is filled with the stories and treasures of a remarkable Washington family. It is the fascinating former home of Patricia "Tish" Alsop whose family has been making its mark on Washington, DC for over 80 years.
Born in Gibraltar, "Tish," who spoke with a British accent, met Stewart Alsop during World War II when he was serving in the British Army. She later worked as a decoding agent for the British Intelligence Service. They were married in London on June 20, 1944, when she was 18.
Back in the United States, from 1945 to 1958, Stewart Alsop covered domestic and world politics for the New York Herald Tribune with his brother, Joseph Alsop. After the Alsop brothers ended their partnership, Stewart went on to write articles and a regular column for the Saturday Evening Post until 1968, then a weekly column for Newsweek from 1968 until his death in 1974. He published several books, including a "sort of memoir" of his battle with an unusual form of leukemia, Stay of Execution.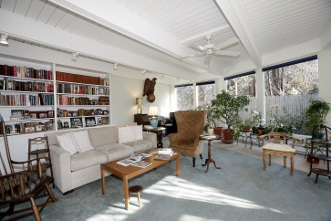 Mrs. Alsop's husband and his brother wrote the much-read syndicated column together, "Matter of Fact," from 1946 to 1958.
The Alsops had entertained members of Washington's social elite, including presidents, journalists, world leaders, members of Congress, Supreme Court justices, and others who made decisions that affected domestic and global affairs.
After Mr. Alsop's death, Mrs. Alsop returned to school to study medical technology and the disease that took her husband's life. She worked in a biomedical research laboratory and studied issues related to bone-marrow transplantation, which has become increasingly important in the treatment of leukemia. She retired in 1992. Mrs. Alsop died at age 86 on Nov. 3, 2012 at a Bethesda nursing facility. She was the mother of six children.
"I am honored to have been chosen to present this truly elegant home to the public," said Sheila Mooney, the listing agent who is working with the Alsop Estate to sell the home.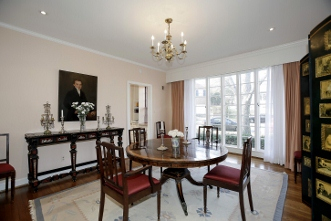 The Alsop home is one of the largest homes in Woodley Park, offering spacious light-filled rooms, warm wood floors, superb indoor and outdoor entertaining spaces and a beautiful private terrace and garden. Garfield Terrace is a quiet, low traffic cul-du-sac, only a few blocks to the Metro and close to many fine schools including Oyster/Adams Bilingual School.
Tour the property here.
To learn more about Beasley, visit Beasley Real Estate.