Tip of the Spear: Marines Land at Trump Hotel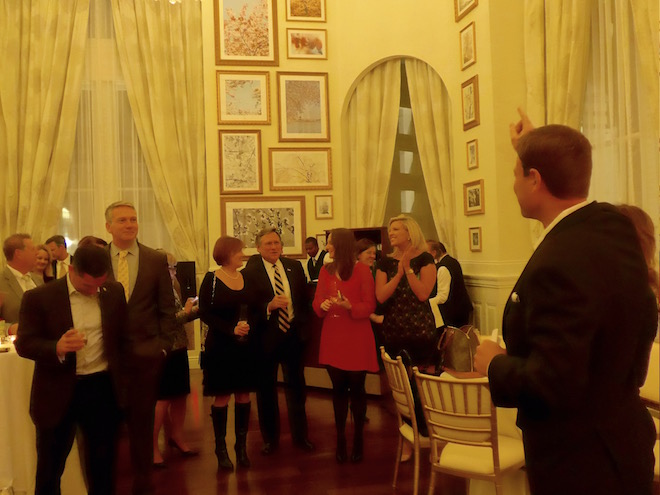 Rained on by fire, splattered by blood and shrapnel, Marines are America's rapid-reaction force to crisis, sometimes called America's "911 force."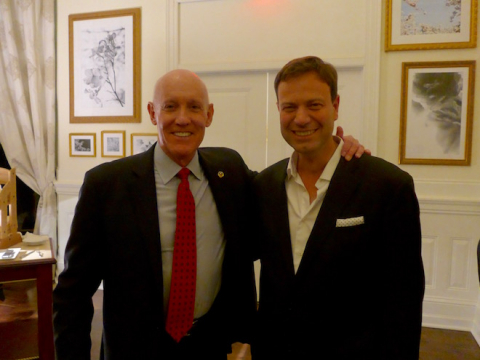 President-elect Trump chose James "Mad Dog" Mattis, a retired Marine four-star general, to be Secretary of Defense. He picked retired Marine General John Kelly to be Secretary of Homeland Security (DHS).
And Thursday evening, Marine infantry veteran David Cooper hosted a retinue of former USMC generals and colleagues at the Trump International Hotel for the annual holiday party of Anglicotech, a small IT company he founded and leads as CEO, a veteran-owned small business.
"I'm very proud of what we do," said the Department of Defense contractor. "There are a lot of Marines here tonight."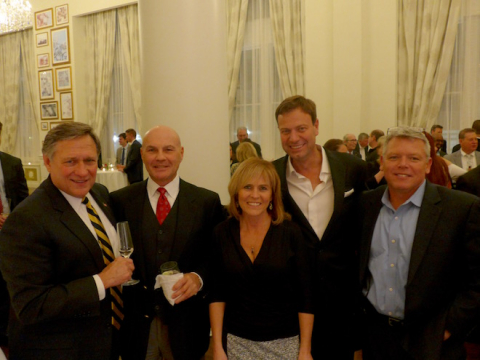 Anglicotech is an Information Technology company specializing in supply chain management, solving problems of national importance by integrating new technologies in ways that create new capabilities for customers. Many veterans are among the team of 65.
So, there were shouts of "Oorah!" as team members were thanked and champagne corks popped. The Marine contingent included Major General Edward G. Usher, III, (USMC, Ret.), Master Gunnery Sergeant Patrick Anthes (USMC, Ret.) and others.
Shoulder-to-shoulder were high-profile attorneys, Trump transition advisers, journalists and a noticeably professional and attentive team of Trump Hotel staff.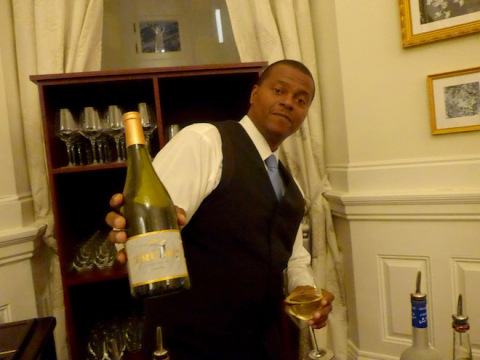 It is said there is no such thing as a "former" Marine. It's a calling, a fraternity, a priesthood of sorts. And with Gen. "Mad Dog" Mattis and Gen. Kelly in high positions, one can expect a certain style to pervade the Pentagon and DHS, which together employ millions.
DOD is the largest employer in the world, with 2.8 million employees, not to mention contractors. DHS, which includes the U.S. Secret Service, the TSA, ICE and the Coast Guard, among others, has 240,000 FTEs. That's a lot of people who now ultimately answer to a Marine.
As anyone who has worked for a Marine can tell you, it helps to know a few concepts in advance:
If you're on time, you're late.
BAMCIS: the acronym for the Marine Corps' six troop-leading steps, a recurring mantra. It stands for Begin the planning, Arrange reconnaissance, Make reconnaissance, Complete the planning, Issue the order, and Supervise.
"Rah." or "Rah!" or "Rah?" Short for "Oorah," a Marine greeting or expression of enthusiasm.
Other things to know: Marines are often meticulous dressers, perhaps a holdover from being judged on the perfection of their uniforms. Expect shirts to be starched, perfectly pressed, and shoes polished to a mirror-quality shine. No lint on trousers, thank you.
The Marine Corps was born in Tun Tavern on November 10, 1775, a bar in Philadelphia. It served very good beer.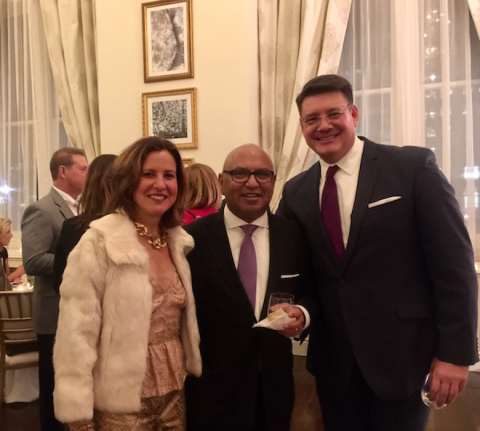 How can one understand all this?
"There are only two kinds of people who understand Marines: Marines and the enemy. Everyone else has a second-hand opinion," Gen. William Thornson of the U.S. Army is reported to have said.
Kelly and Mattis, along with Marine Gen. Joseph Dunford, currently chairman of the Joint Chiefs of Staff, served together in the 2003 Iraq invasion, an experience that drew them close and helped shaped their views as they rose to top military positions.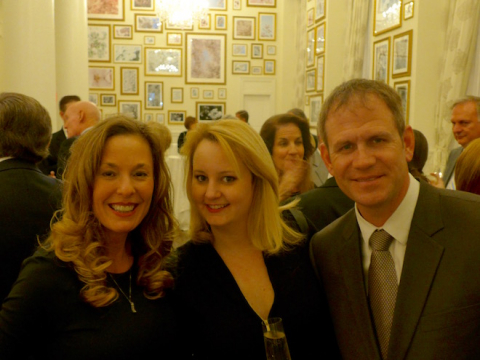 Anglicotech CEO Cooper also served in combat in Iraq in 2003. In total, he served for over 12 years on active duty in the Marine Corps as an infantry officer, as well as four years in the reserve.
And Trump is not alone in his preference for Marines to serve in civilian and business leadership roles.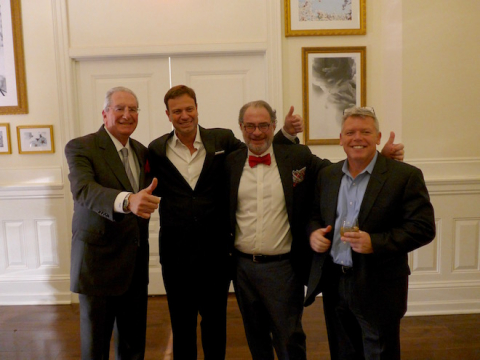 Consider: FedEx CEO Fred Smith, PBS NewsHour commentator Mark Shields, former Mail Boxes, Etc. CEO and current President and CEO of the National Center for Policy Analysis Jim Amos, Don Imus, James Carville, Montel Williams, Jim Lehrer, Sandy Alderson (general manager of the New York Mets), Harvey Keitel, Gene Hackman, and former Virginia Senators Jim Webb (D), John Warner (R) and Chuck Robb (D).
All were Marines.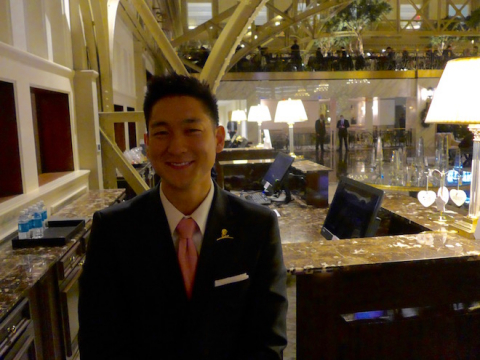 These leaders also are known to leave no one behind. Cooper asked The Georgetown Dish to mention Anglicotech team members Bernadette Cullen, Zach Godfrey, and Joe Benson.
"'Bern' was our first employee," Cooper added.
Needless to say, when the hotel's Director of Food & Beverage Daniel Mahdavian used a saber, Napoleon style, to open the first bottle of champagne at the reception, no one blinked.